Nowadays when environment problems are getting worse all over the world, the demand for eco products keeps rising in recent years. Coir mat is becoming more and more popular in the environmental-friendly product industry as it is known as an eco-friendly alternative for a sustainable life.  
What is coir mat ?
Coir mat is made from coconut fiber extracted from coconut shells. In Ben Tre province where there is a vast area of coconut trees, tons of coconut shells were disposed every year. Having noticed of the value of coconut shell resources, many years ago, the local farmers here started to utilize the abundant coconut shell material to produce coir mat. Since coir mat is made from 100% natural coconut fiber, it is an eco-friendly product that is widely used in not only developing countries but also in many developed countries around the world.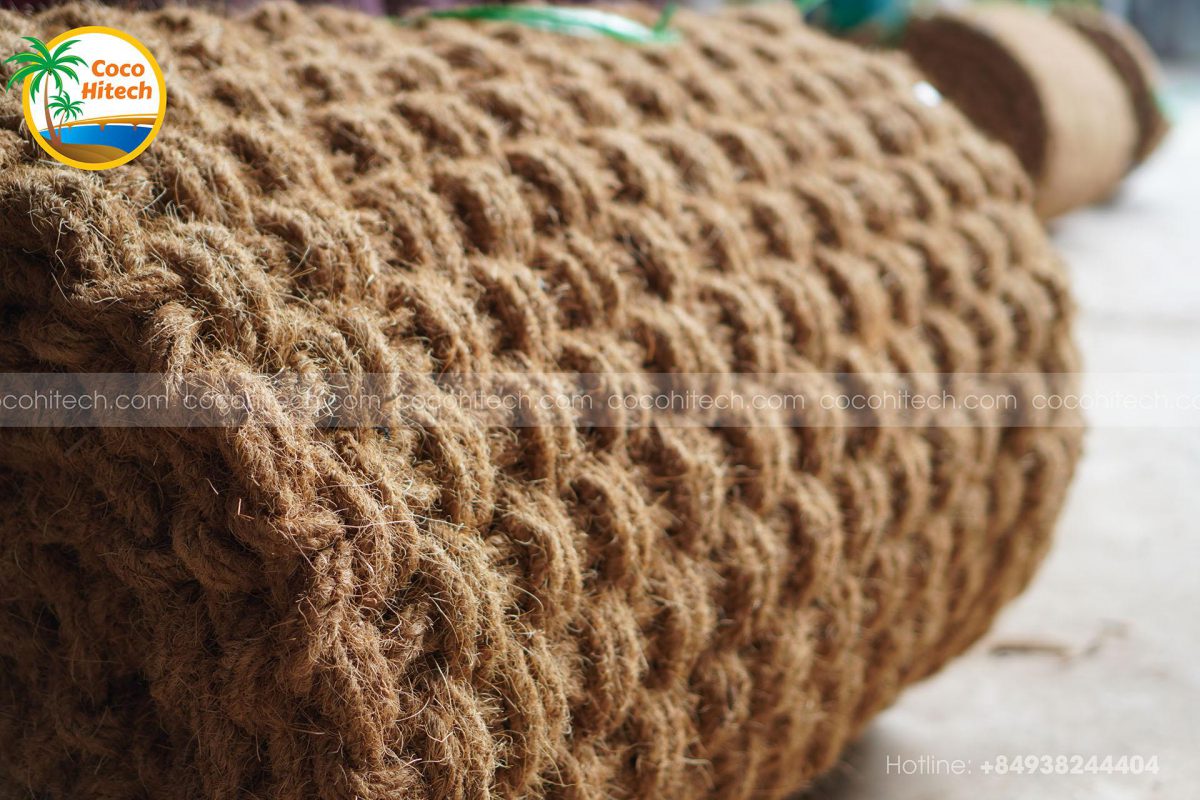 The characteristic of coir mat
The coconut fiber used in making coir mat has a great water-proof function which can protect the soil from erosion. The coconut fibers when kitted into coir ropes, they turn into durable and firm ropes that can stand the test of time. That is the reason why a coir mat can remain its quality up to 7 years. When spread out on the land, it can even provide nutrition for soil. All of these characteristics have made coir mat a perfect alternative for a more sustainable life.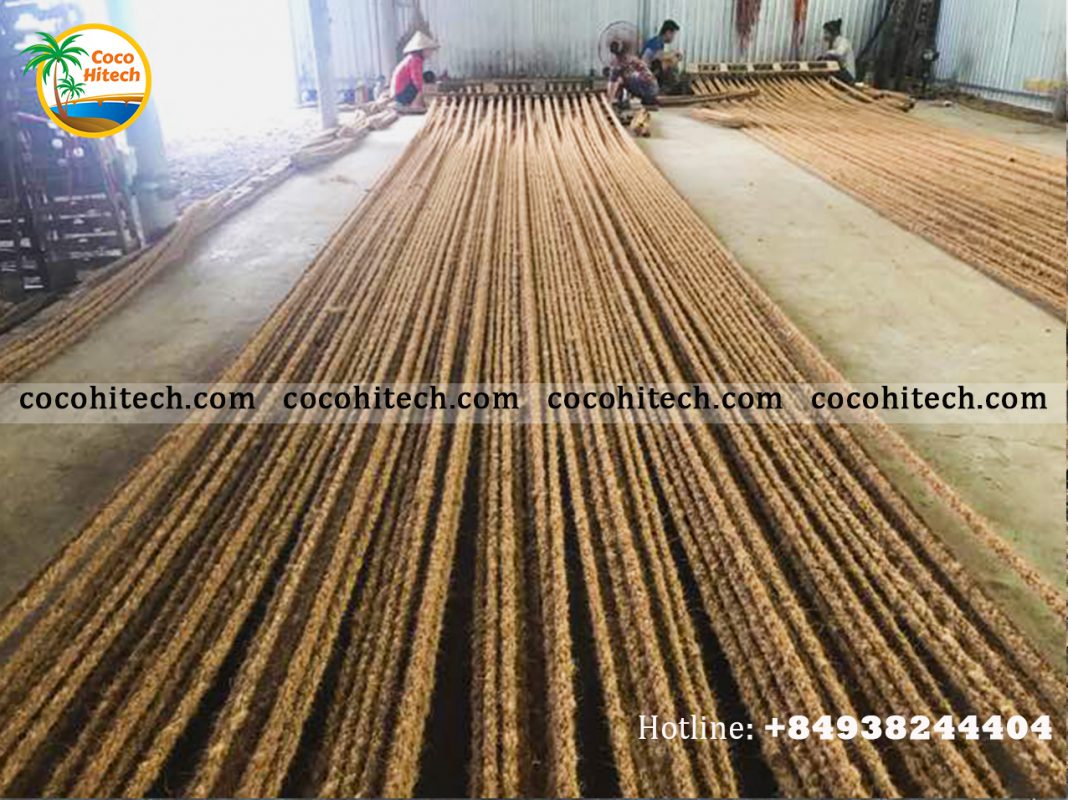 Coco Hitech JSC Coir Mat
Coco Hitech JSC is proud to be the company that provide Vietnamese coir mat of high quality to international partners. Our core value is to bring the best coir mats products to foreign partners in order to make contribution to building a greener and cleaner planet. All of the coir mats of Coco Hitech JSC are made by the skillful hands of Vietnamese workers who have more than 10 year experiences in making coir mats. The coconut fiber used in our coir mat manufacturing process is well chosen from the large amount of coco shells in Ben Tre. Since Coco Hitech view quality as the most important element that build up the success of a business, we always try our best to improve the quality of our products to satisfy customers.
The coir mat price
Due to the abundant resource of coconut shells in Vietnam, the price of Vietnam coir mat is quite cheap compared to other countries. However, cheap price doesn't mean low quality. We still keep the good quality of our coir mat while trying to lower the price by minimalize unnecessary cost in the coir mat making procedure.
If you are interested in our coir mat, please contact us through the number below. We are always willing to answer all of your inquiries.
Representative: Mr. Ryan ( Vietnam ): +84 938244404
Miss Lan ( Korea ): kakaotalk id: hoailan98
Website: https://cocohitech.com/
Youtube: https://www.youtube.com/watch?v=yQEFhlpF3Fs&t=2s
Instagram: https://www.instagram.com/cocohitech/?hl=ko
Naver blog: https://blog.naver.com/cocohitech_jsc
Kakao Story: https://story.kakao.com/cocohitechvn
Facebook: https://www.facebook.com/cocohitech