Since problems related to the environment are getting worse over times in the modern world, solutions for eco-friendly products are on high demand all over the world. Products made from natural materials such as leafs, bamboo or coconut fiber are becoming more and more popular in not only developing countries but also in developed countries. Being aware of the need for environmental-friendly alternatives for non-biodegradable material such as plastic, Coco Hitech JSC was found with the vision of providing eco-friendly products made from coconut fiber to make contribution to a more sustainable world.
Overview of Coco Hitech JSC
Coco Hitech JSC is an exporting company which is specialized in providing a variety of products made from coconut material. Our main products are coir mat, coir rope, coir net, coir fiber, coconut husk. With 4 year experience in exporting coconut fiber to China market, Coco Hitech JSC is aiming at expanding its business to other markets beyond Asia countries in order to bring Vietnamese eco-friendly products of good quality to customers all over the world.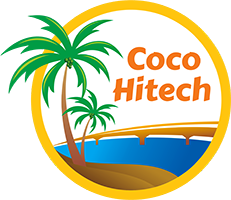 Coir mat – the perfect alternative material for a sustainable life
Coir mat is a kind of eco-friendly mat made from coconut fiber which is found between the hard, internal shell of the outer coat of a coconut. After fully mature coconuts are harvested, they are put into machines to separate the long bristle fibers underneath the skin of the nut. This process is called wet-milling. Next, these coconut fibers are twisted into thicker and stronger strings which are then tied into coir mats. The coir fiber is relatively waterproof and is one of the few natural materials that are resistant to damage by seawater.
Since coconut fiber is 100% natural material, it is biodegradable and not harmful to the environment. Coir mat serves several purposes as follows:
Covering roads such as hiking trail to make it easier for the pedestrian to walkthrough

Preventing dust from being swept into the air.

Acting as a soil conditioner to protect the soil underground from rainwater.

Covering floors in the construction site.

Providing an eco-friendly alternative to deal with environmental problems.

Creating a great environment for grass to grow.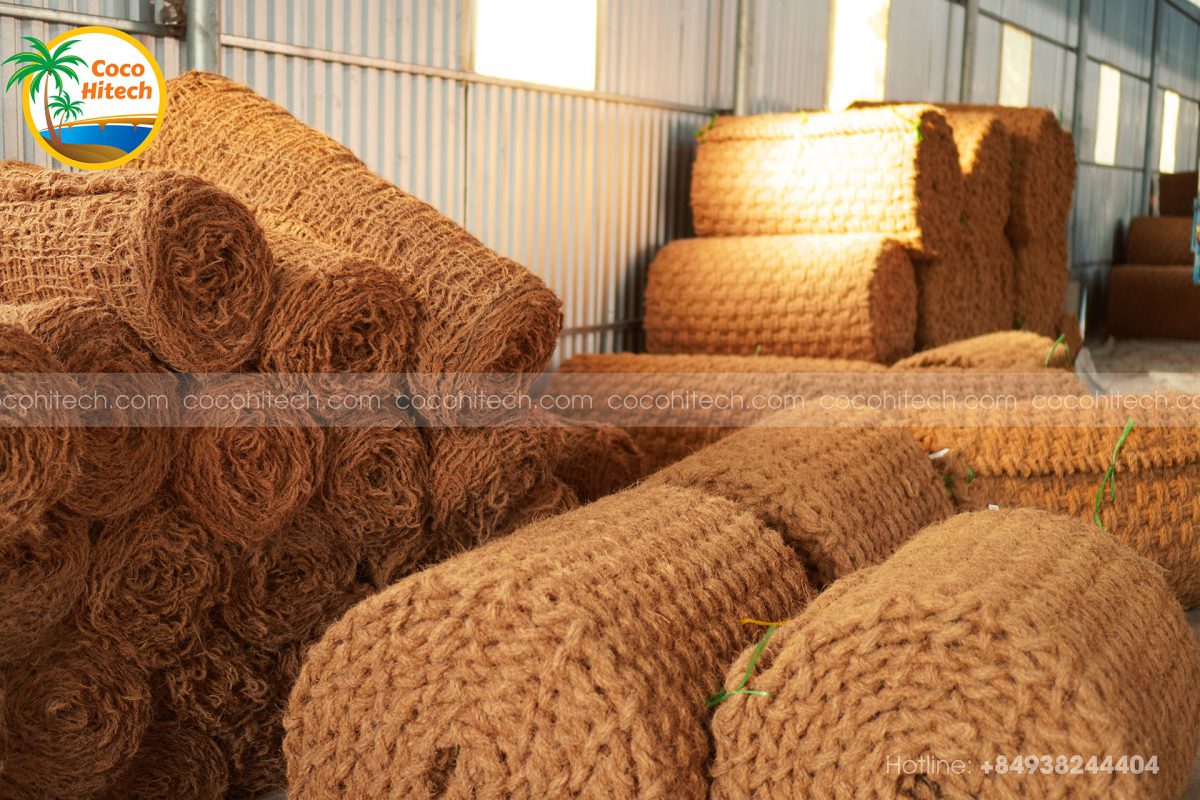 Coco Hitech JSC's Coir Mat
Coco Hitech JSC Vietnam is well-known for coir mat of good quality. From the input material selecting process until the last step when the final coir mats are finished, we always work with all of our heart and enthusiasm of young people who have the ambition of selling environmental-friendly products to build up a cleaner and greener life. Coco Hitech JSC is doing good job in making use of its advantages such as the access of an abundant coconut material source, big factory, experienced workers,…etc to create high quality products that can bring the reputation of Vietnamese agricultural products to international customers.
If you are interested in our coir rope, please contact us through info@cocohitech.com or the number below:
Representative: Mr. Ryan ( Vietnam ): +84 938244404
Miss Lan ( Korea ): kakaotalk id: hoailan98
Facebook: https://www.facebook.com/cocohitech