COCO HITECH is manufacturer of high quality coco peat, coir mat, coir fiber, coir net, coco plant liner…We are among the top coco peat exporter in Vietnam. We deliver Vietnam washed and unwashed coco peat or coir pith all over the world for plant growth. Our coco peat have been processed from the best coconut husk source in Ben Tre where we call "coconut capita" of Mekong Delta. Our skilled worker and dedicated staff who are able to deliver 100 container of coconut products montly.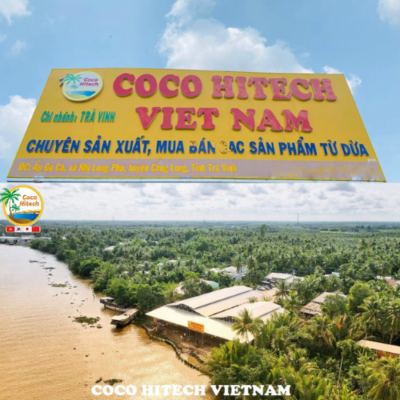 Vietnam coco peat block specification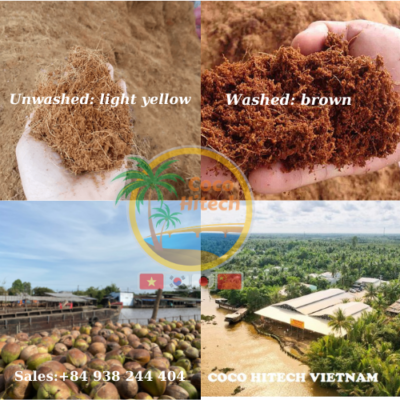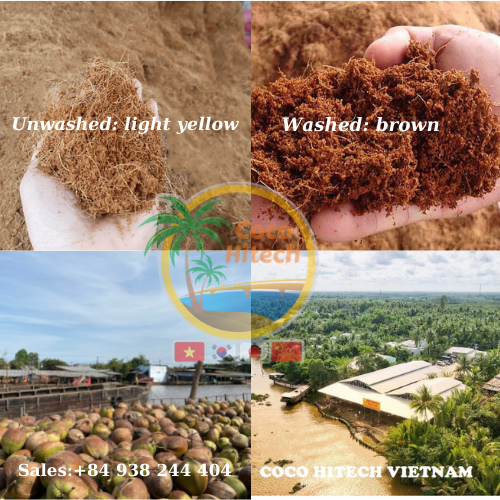 Natural Coco peat, low EC coco peat block for plant growth
Material
: Natural coco peat
Product Dimensions:
: 30 x 30 x10-12 cm
Color
: Dark brown
Net weight
: 5kg ± 200 gram
EC
<= 0,5mS
PH
<=  5.5 -6.8
Moisture
< below 15 %
Impurities
 < 3 %
Compressed ratio
: 5:1
Expandation
: up to 70 -75 liters
Quality
: High quality for export
Aged
: 1-3 months
Organic content
: >90%
Origin
: Vietnam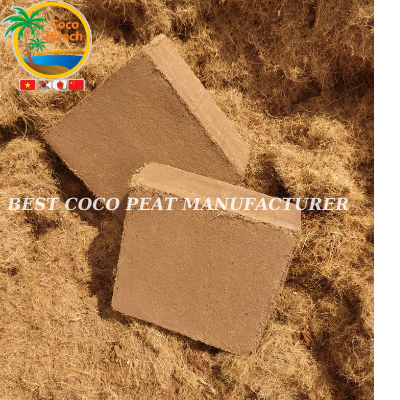 Vietnam coco peat : Packing-  Delivery – Shipping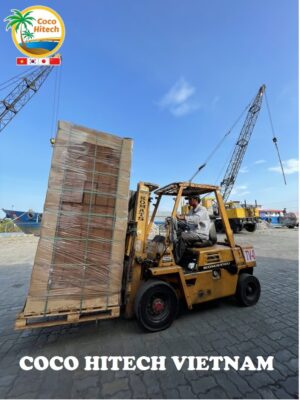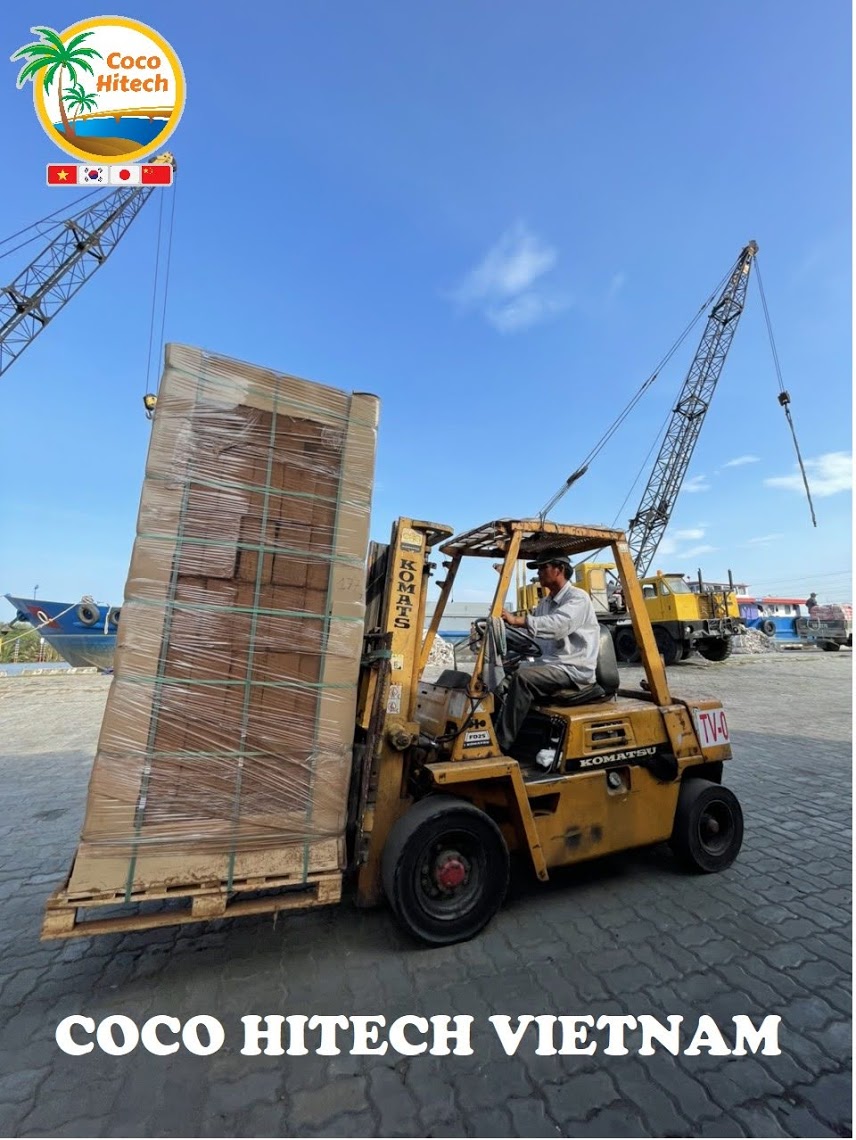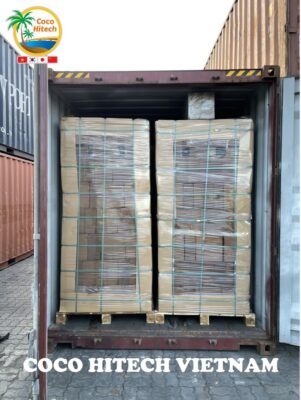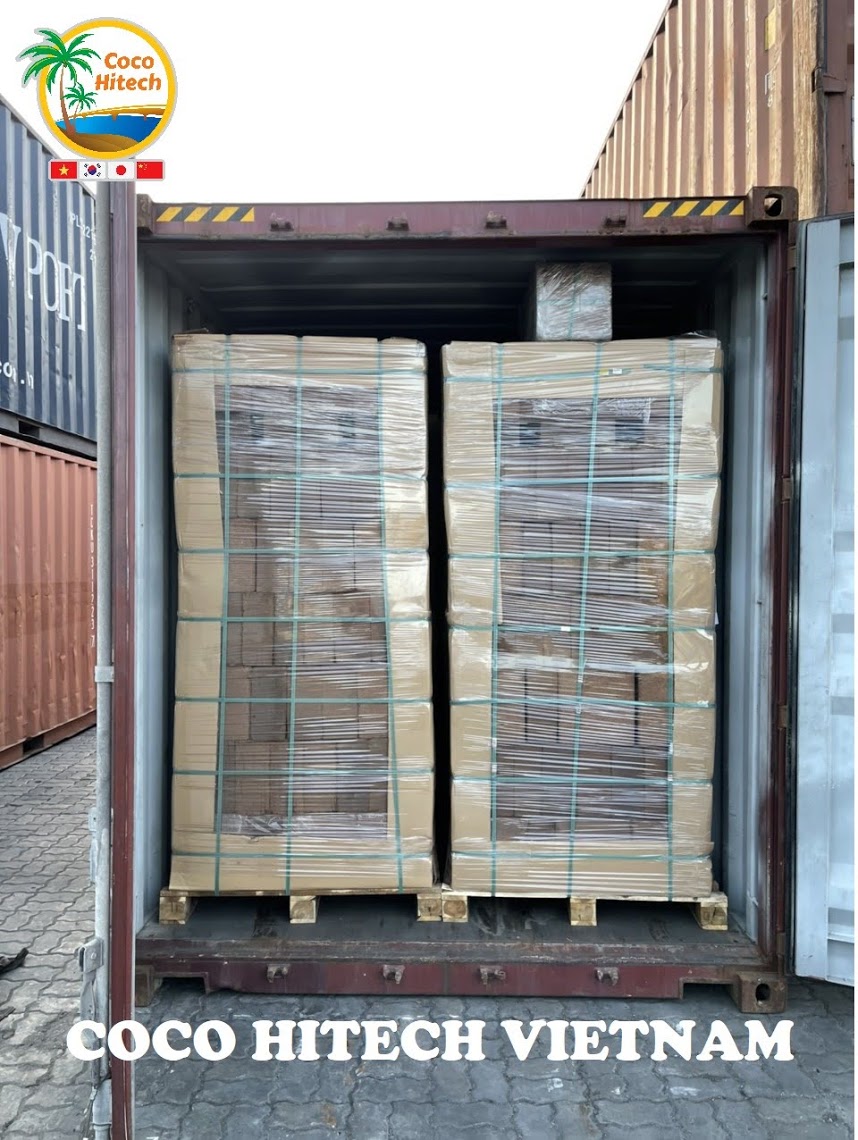 Packing: 23 pallets / cont 40″
Shipping: ocean shipping to any seaport in the world
Delivery timee: 1-2 week after Order process
Vietnam coco peat price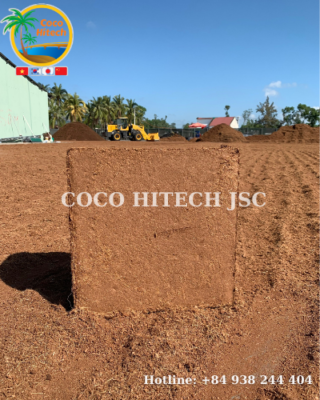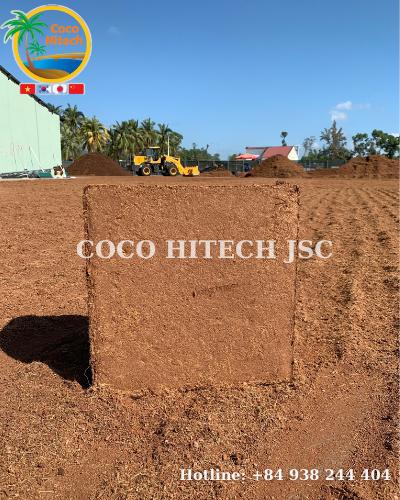 The price of washed and unwashed coco peat is much different and are raised by ocean shipping price bombing. On other hand price of raw material is also changing days by days that result in coco peat price.
Nevertheless COCO HITECH always try the best to deliver and offer most competitor price and maintain top coco peat block to customer. If you have any inquiries and looking for coco peat price, please don't hesitate to contact our sales team.
Representative:Mr. Ryan ( Vietnam ): +84 938244404
Ms. Lan ( Sales department ): +84 969 273 598 , kakaotalk id: hoailan98
Ms.Duy (Janpanse) : +84 907 095893 (Line)
Ms. Lien (Chinese): : +84855062356 ; 微信 ID: liantigon284
Website: https://cocohitech.com/
Youtube: https://www.youtube.com/watch?v=yQEFhlpF3Fs&t=2s
Instagram: https://www.instagram.com/cocohitech/?hl=ko
Naver blog: https://blog.naver.com/cocohitech_jsc
Kakao Story: https://story.kakao.com/cocohitechvn
Facebook: https://www.facebook.com/cocohitech