It seems to be a hilarious question, right ? But I'm taking this seriously: do trees need clothes ? As human, plants can feel the temperature of the outside environment. They can feel the heat of the summer or the freezing coldness of the winter. My answer to the question above is YES. Trees do need to be protected from the coldness of the winter so that their life expectancy can be prolonged.
WHY do trees need to be protected in the winter ?
Trees are sensitive to the external factors such as heat, air,…When the temperature drops, plants can be badly affected. Although they can protect themselves by their own natural mechanism, we should help them to survive through the winter, especially for those trees that are not used to be grown in cold countries such as Korea, Japan and many European countries.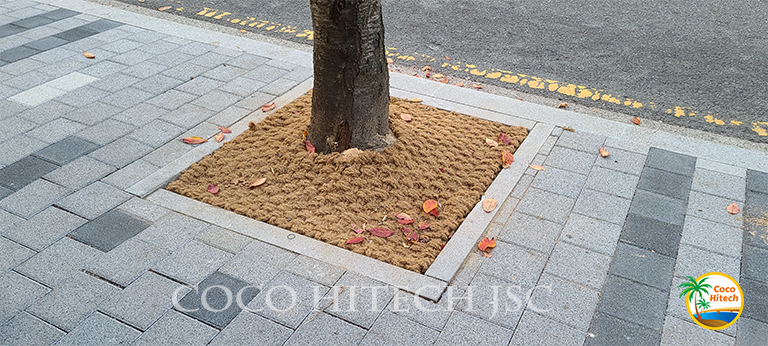 HOW can we protect trees in the winter
One of the best way to protect those trees in the freezing cold weather of many countries in the East Asia and European is using coir mulch mat. Covering the beneath part of the trees with coir mulch mat will help them to avoid the direct contact with the coldness and snow when it is snowing.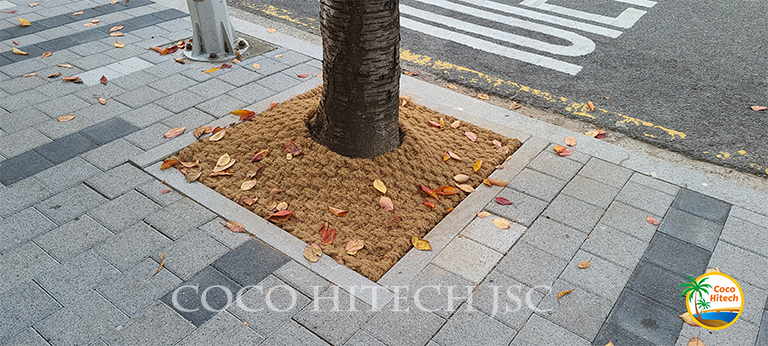 What is coir mulch mat
Coir mulch mat is made from 100% natural coir fiber which is found in the inner part of the coconut shell. Coir fiber is used in making a variety of bio-friendly products that help with environment problems such as soil erosion control coir mat, coir mesh, eco log, coir mulch mat,…etc. Coir mulch mats are used widely in countries having severe winter weather such as Korea. Coir mulch mats are mainly used to protect the underneath part of the trees through the winter and also are used as trending decoration for streets.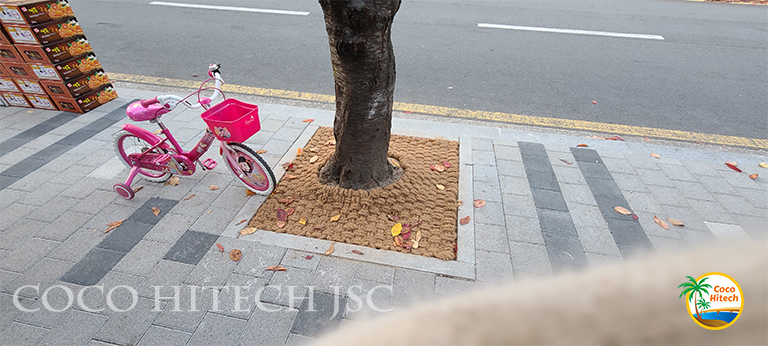 Coir mulch mat can maintain the humidity and the nutrition for the growth of trees. In addition, they can protect trees from harmful external factors. Countries that are highly aware of environmental issues are using coir mulch mat more and more popularly.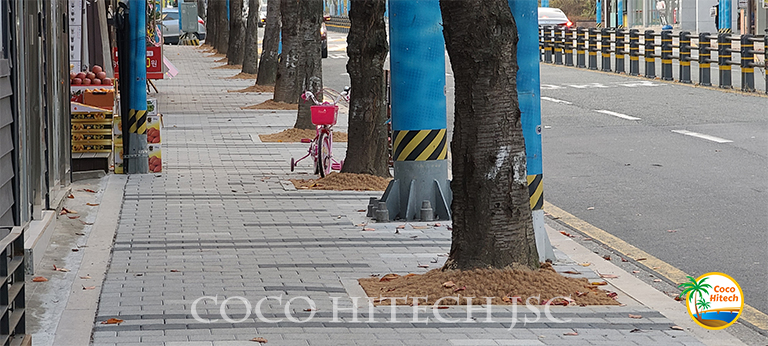 HOW TO BUY coir mulch mat
Coir mulch mats are produced in large quantity in Vietnam as one of the main exporting items. With the abundant resource of coconut in the Southern Vietnam, the supply of high quality coir mulch mats are always guaranteed.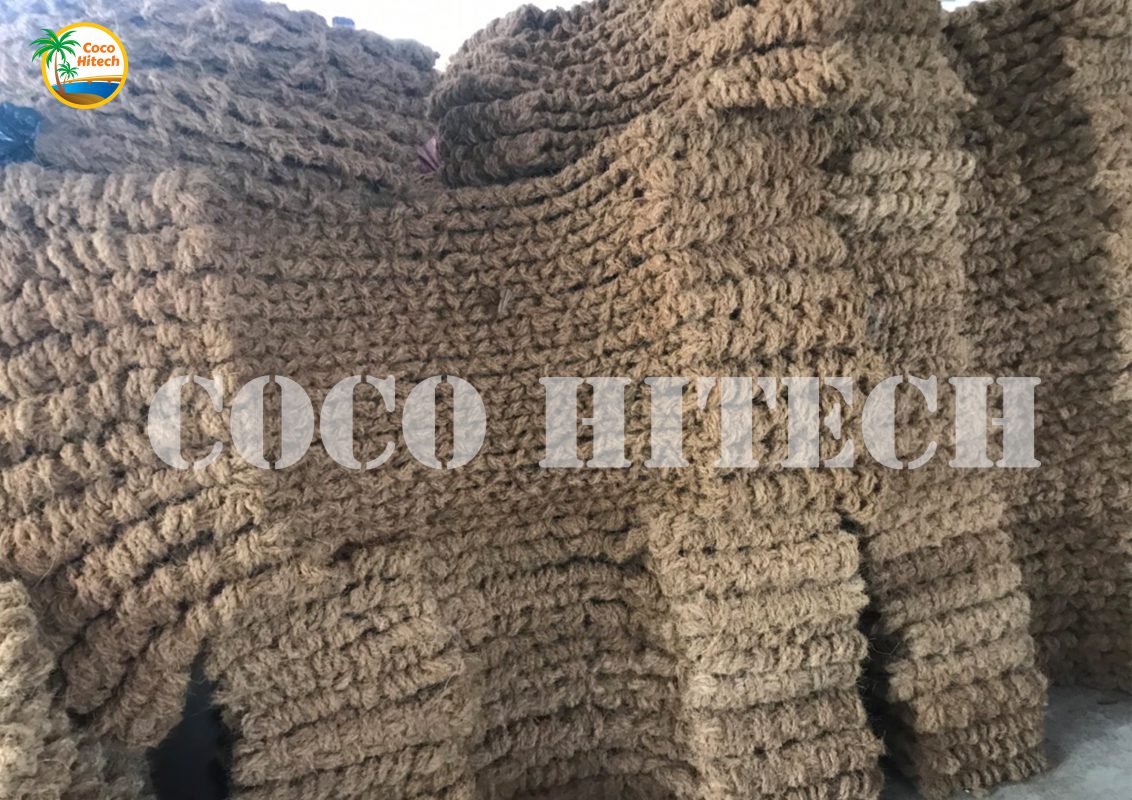 Buying coir mulch mat of Coco Hitech JSC
Coco Hitech JSC is a manufacturing and exporting company which specializes in making products made form coconut fiber. Coir mulch mat is one of the main products in our product line. Coco Hitech's coir mulch mats are not only good in quality but also various in design. We are working hard to improve the design and the quality of our coir mulch mats every single day.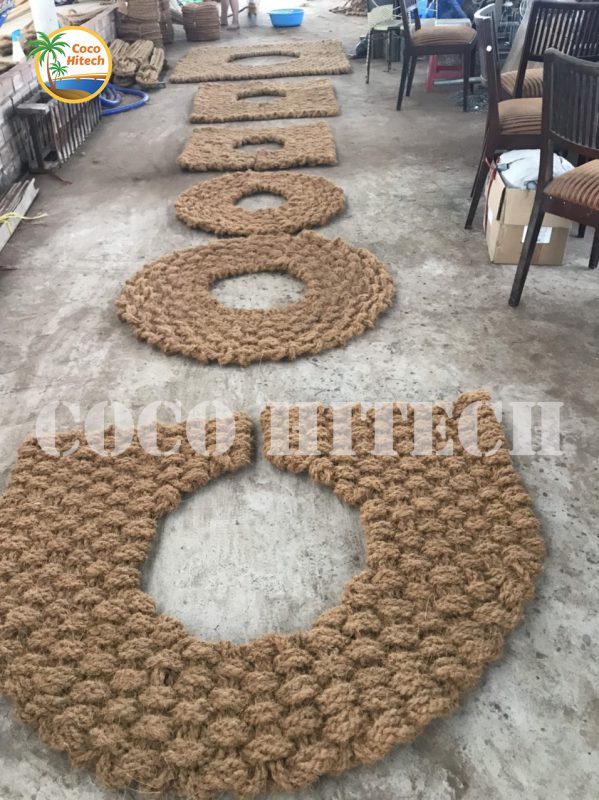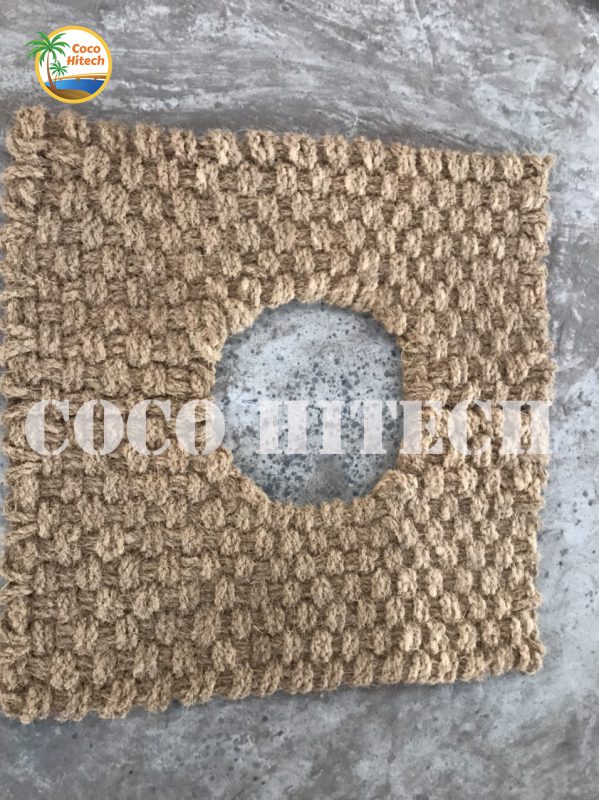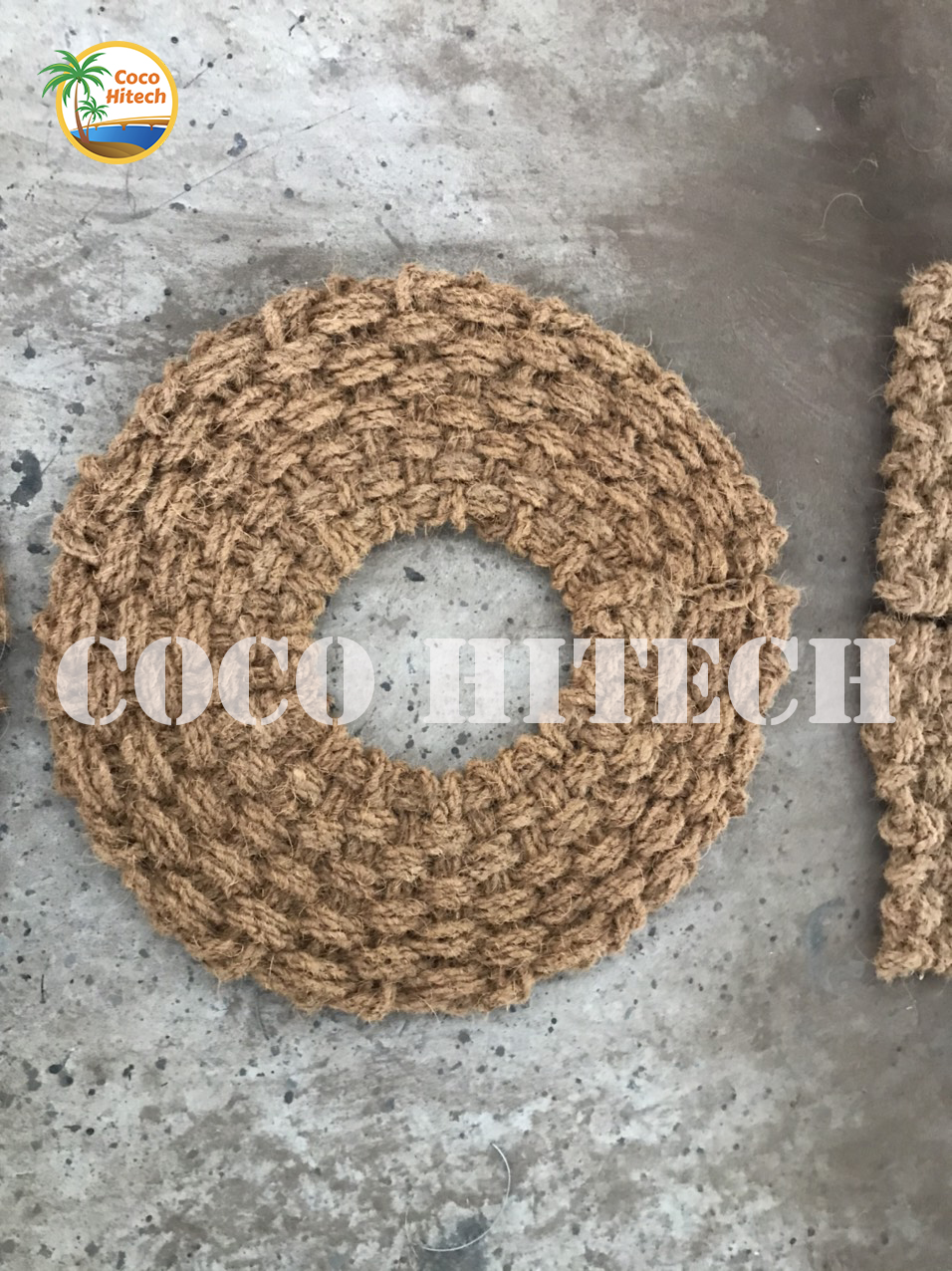 If you are interested in importing coir mulch mat of Vietnam, please contact us though the number below.
We are looking forward to your inquiry.
Thank you.
Representative: Mr. Ryan ( Vietnam ): +84 938244404
Miss Lan ( Korea ): +84 969 273 598
Website: https://cocohitech.com/
Youtube: https://www.youtube.com/watch?v=yQEFhlpF3Fs&t=2s
Instagram: https://www.instagram.com/cocohitech/?hl=ko
Naver blog: https://blog.naver.com/cocohitech_jsc
Kakao Story: https://story.kakao.com/cocohitechvn
Facebook: https://www.facebook.com/cocohitech
#coirmat #vietnamcoirmat #coirmatforexport #ecofriendly #environmentfriendly #sustainable #cocohitech #coirrope #vietnamcoirrope #coirnet #vietnamcoirnet #cocohitechcoirrope #cocohitechcoirnet #cocohitechcoirmat #soilerosion #soilerosionsolution #coirmulchmat #protecttrees