Coco peat is  a very good raw material for agriculture, especially high-tech agriculture. Fresh coconut husk (untreated) contains 2 important substances that greatly affect the roots of sprouts, the most are 2 Tannins (the acrid substance found in tea, coco peat, … soluble in water) and Lignin (an astringent that dissolves only in alkaline media). These two ingredients block all the suction lines – inhale the nutrients of the sprouts' roots, which are difficult to decompose. If used directly, it will stunt the plant, slow growth or poison the seedlings leading to death.
It will be difficult to distinguish and often occurs the situation of hanging goats selling dog meat. How to distinguish washed and unwashed coco peat?
1. By Color, sensory: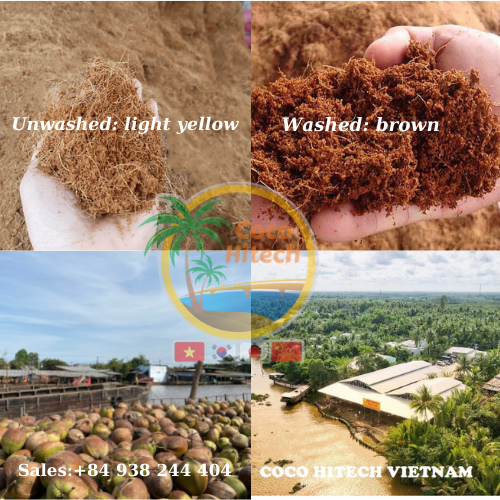 Unwashed coco peat  is usually light yellow (color of fresh coconut shell) and very dry in hand, while washed coco peat color is often a reddish brown color and has very high moisture content (due to soaked and washed with clean water many times, giving very good hydration). People often wash coco peat in water, if the water turns reddish brown, it is untreated coco peat. However, some types of treated coconut humus when soaked still give brown water because they only need to be treated up to standards. So this way only feels by feeling, not really accurate.
2. By water absorption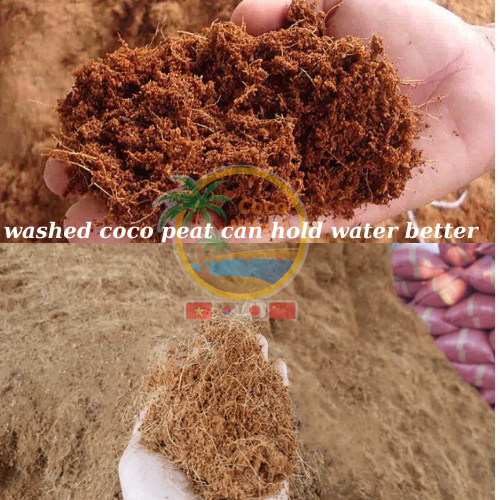 Pouring coco peat by water, you will find unwahsed coco peat has poor water absorption ability and treated coconut can hold water well.
3. By EC and PH idication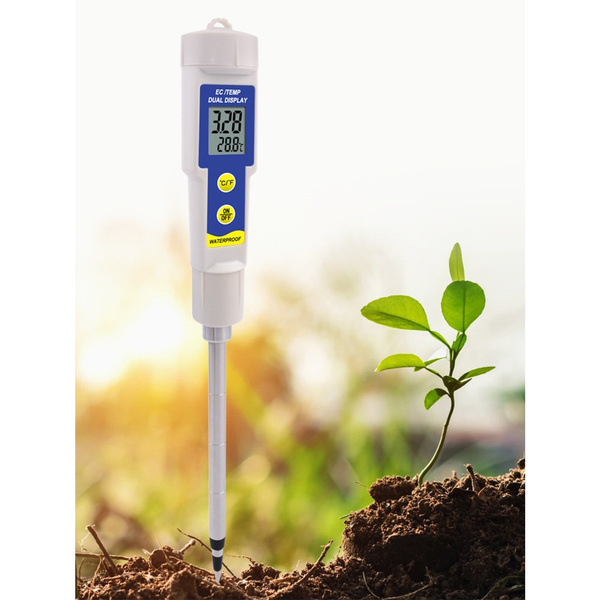 Using 2 criteria is electrical conductivity (EC) and pH indicator (very important criterion of the soil) to evaluate coco peat.
| | | |
| --- | --- | --- |
| Criteria | EC | PH |
| Unwahsed coco peat | EC: > 2.5 | PH: > 7 |
| Washed coco peat | EC: < 0.5 mS | PH: 5.5-6.8 |
For growing coco peat, the lower the EC indicator, the better the salt treated coco peat. And readings below or above 0.5mS/cm are standard readings. For the types of growing media that require good handling of salinity, an EC value of < 0.5 mS/cm is required.Washed coco peat has a neutral pH between 5.5 and 6.8. The pH of coir pith is ideal for most plants, with the exception of acid-loving plants such as rhododendrons, blueberries, etc.
Where to buy washed coco peat block? COCO HITECH JSC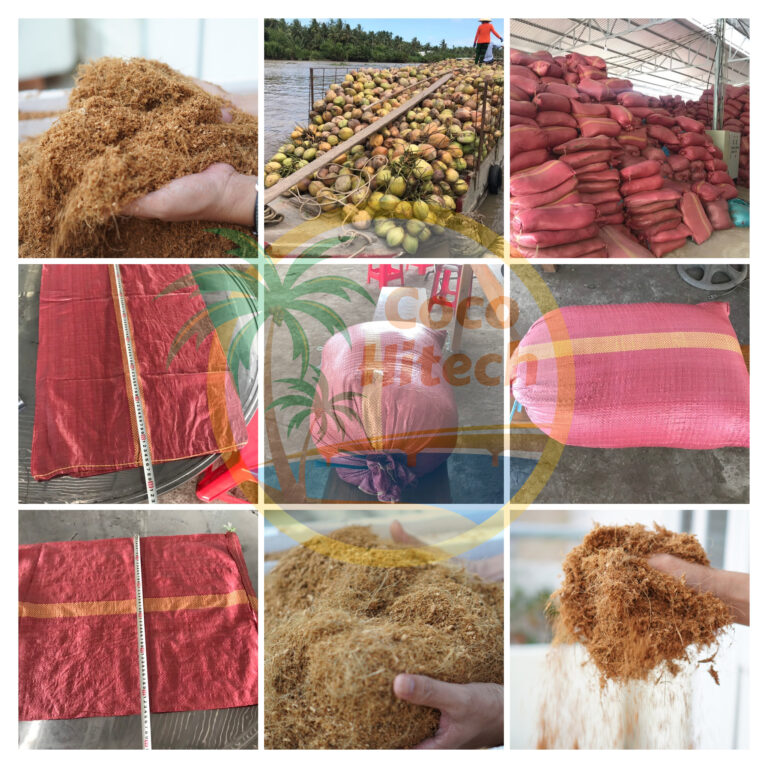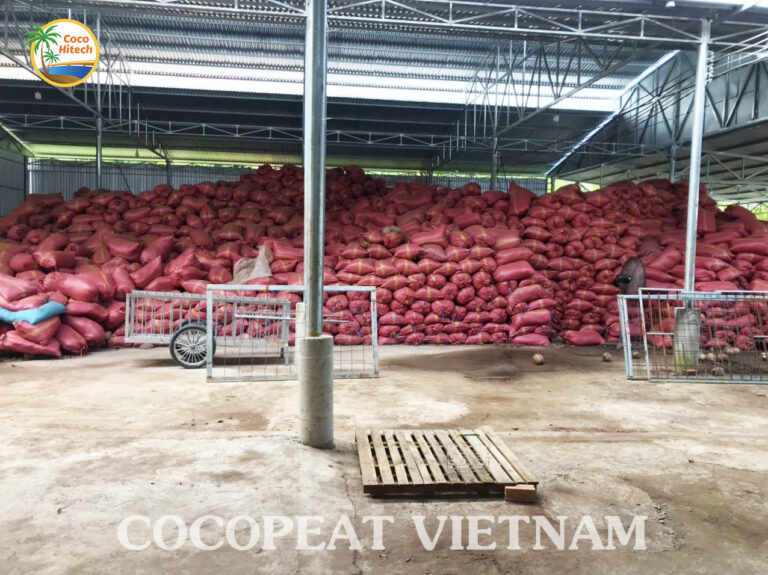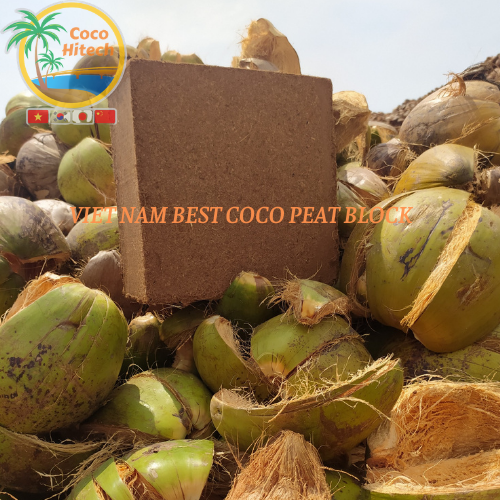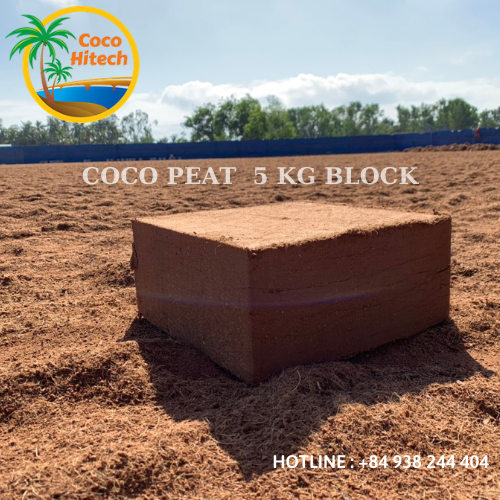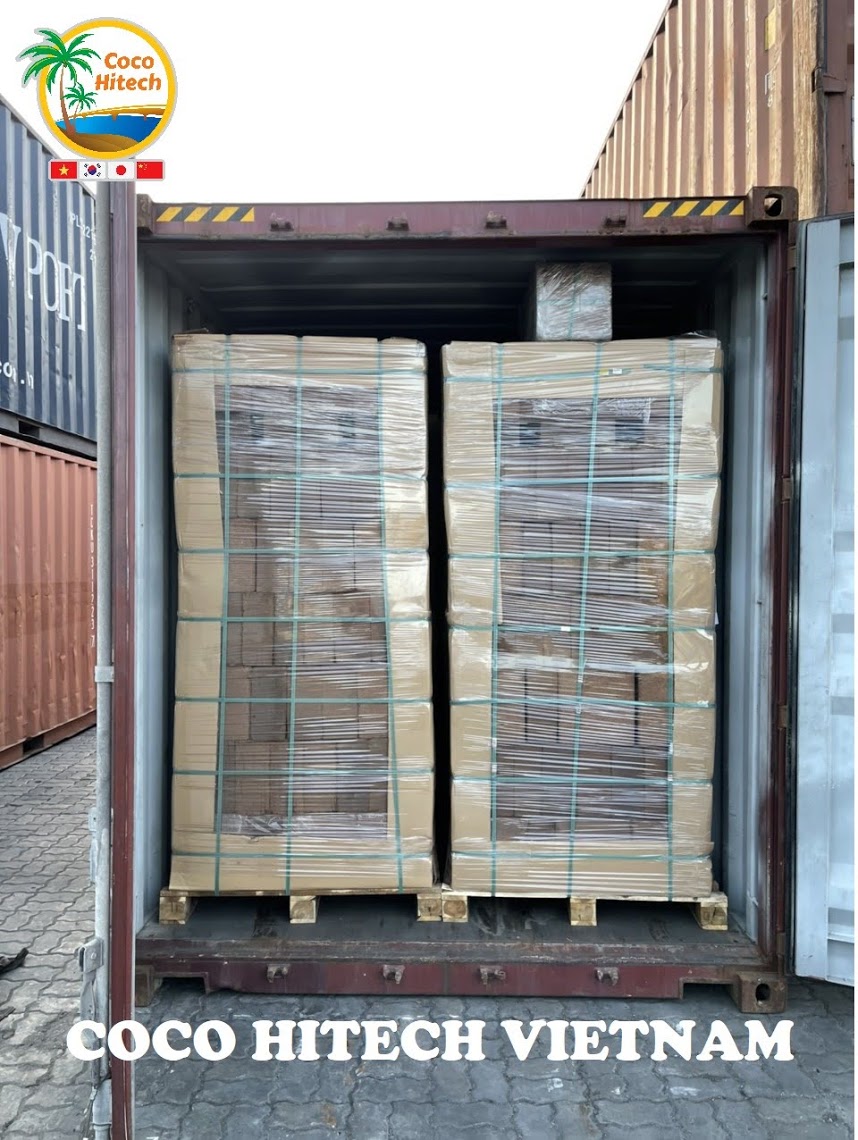 It is easy to find us on google when you search Coco Hitech . We are proud to be the top supplier in Vietnam  thanks to our hitech  production  process and  redudant of raw material in Mekong Delta.
Coco Hitech coco peat block is produced  based on Europe technology that  result in top coco peat can be exported back to Europe market.
Why choose us? 
* Our QA/QC will check regularly until the EC reach the required value.
* We use the clean water for washing coir peat
* Our production capacity can reach 7000 ton/year.
* Fast delivery thanks to big soure of raw material
* Professional worldwide shipping service
* Competive price of coco peat/ coir pith
* Dedicated sales team : English, Korean, Japanese, Chinese speaking
If you  have any inquiry/ question, please let's us know. We have multi-language to serve world wide customer: