Vietnam soil erosion control coir mat for export is becoming a hot item on the list of trading merchandises. Due to the overexploitation of soil as well as severe deforestation in many countries, many international businesses working on environment field are adding soil erosion control coir mat on their import list. In some Asia countries such as Korea and Japan, the governments are encouraging the use of these mats to deal with environmental problems. The most abundant supply source of soil erosion control coir mat in the world is Vietnam where there is a vast area of coconut trees in the southern part. Importing Vietnamese coir mat can bring merchandises great deals to not only earn money but also make contribution to solving environment problems.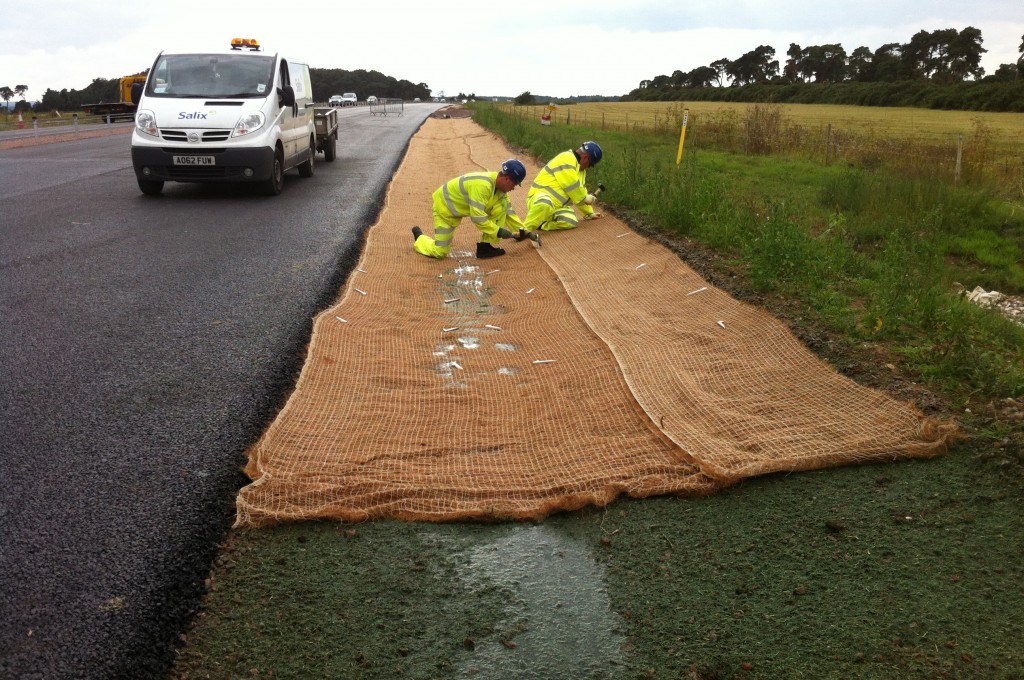 What is soil erosion control coir mat ?
Erosion control coir mat can be called by several names such as coir mat, coir net or coir mesh. Despite different names, they are unified in making material and functions. Coir mats are often spread in areas that have high risk of soil erosion such as river banks, mountains, beaches,…etc. Having been made from 100% natural coconut fiber which is biodegradable, these coir mats have done a good job in preventing the nutrition inside soil being washed away by rain water. Coir mat helps keep soil from being contaminated and creates a favorable environment for the growth of plants. On the whole, coir mats play an important role in preventing deforestation and soil erosion.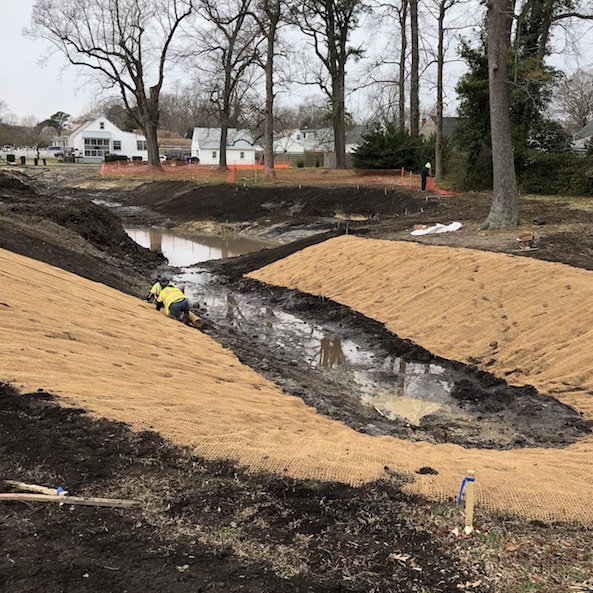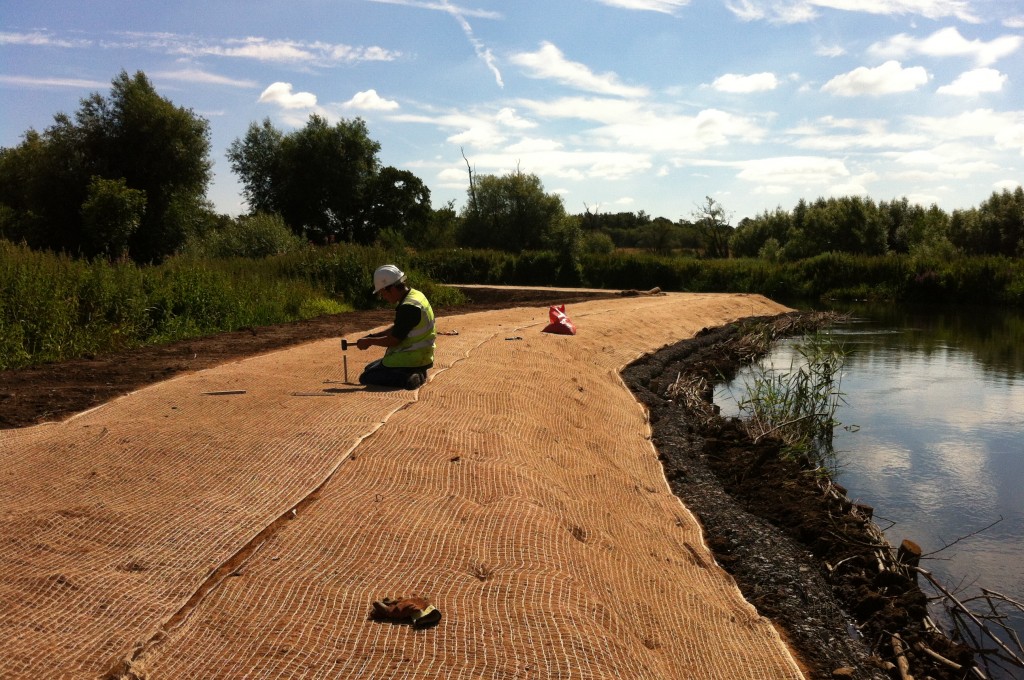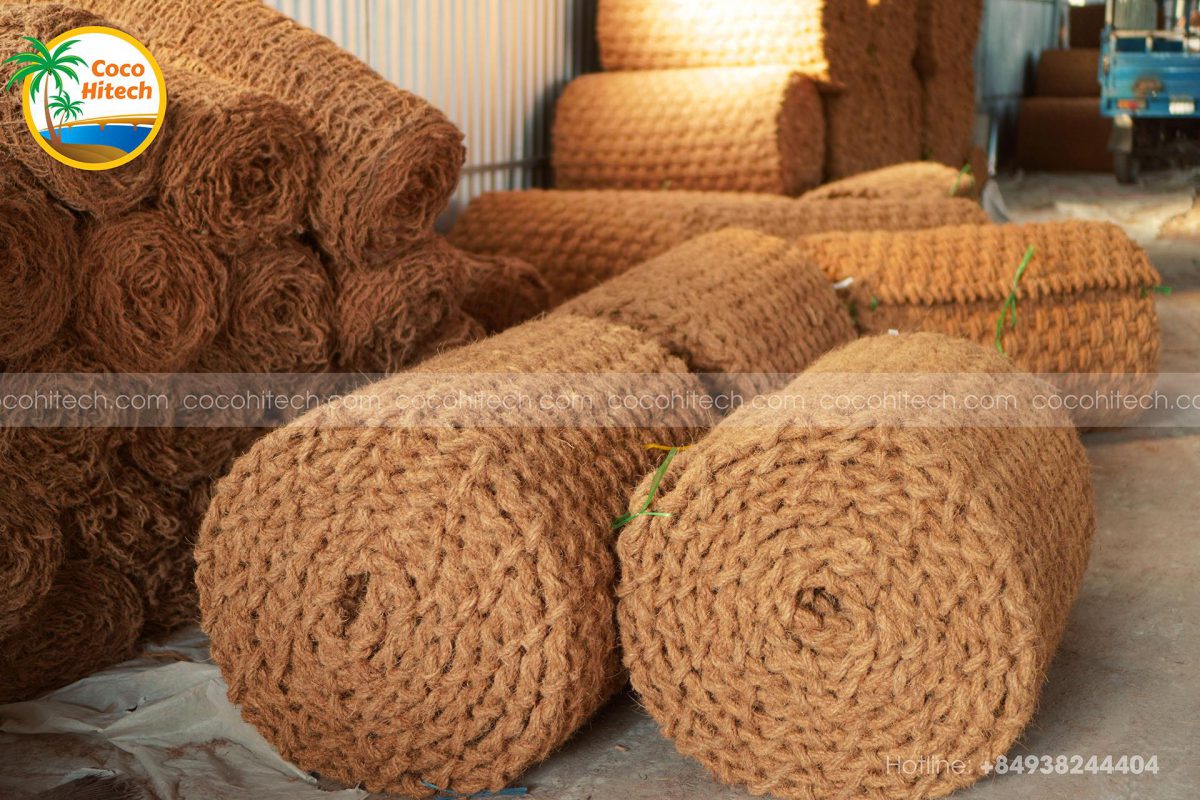 Where soil erosion control coir mat can be used ?
Coir mats are imbedded firmly on roads and places such as mountain and river bank. When it is raining, the coir mats hold the soil covered by them to avoid being washed. As time passes by, they can dissolve into land and enrich it with several nutrition from coconut fiber. Due to the great functions of coir mats, they are widely used in many developed countries.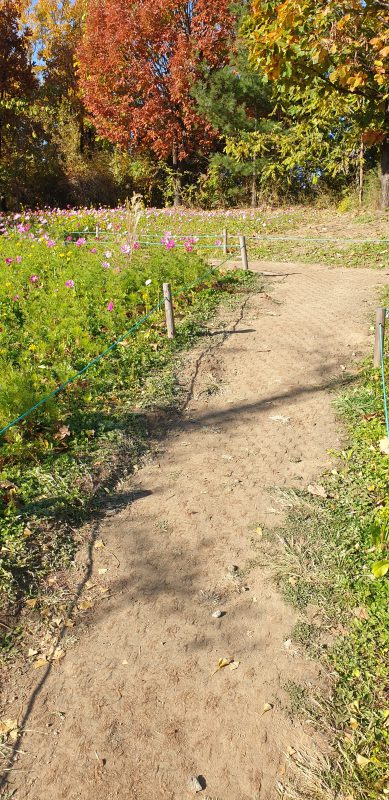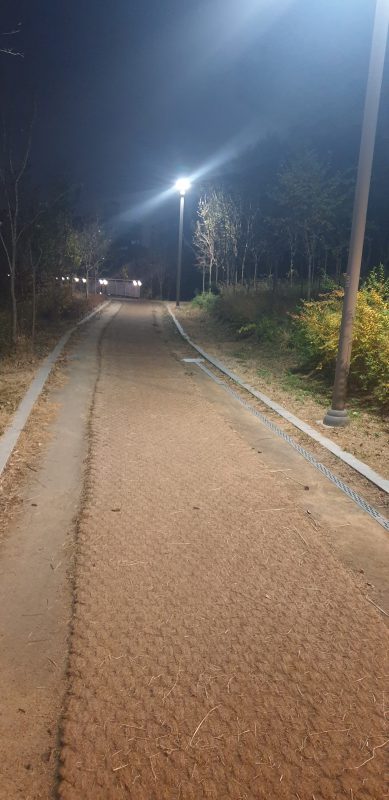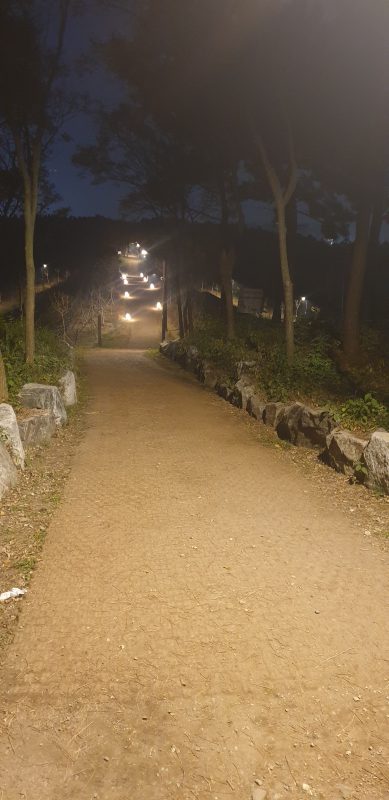 Vietnamese soil erosion control coir mat
In Vietnam, there is a vast area in which millions of coconut trees are being grown for agriculture purposes. That area locates in Tra Vinh, a Southern region of Vietnam. Previously, coconuts were mainly harvested to be sold as a kind of beverage. After taking the coconut water inside coconut husks, these coconut shells and husks were often disposed as trash. However, about 10 years ago, the local people began to think of a way to make use of these coconut shells as a material in making eco-friendly products. The idea of extracting coir fiber from coconut shells to make coir mat appeared and created a new industry of making coir mat for exporting. This industry remained its popularity and attraction until now.
Vietnamese soil erosion control coir mat is made from high quality coir fiber of Tra Vinh district with the skillful hands of many Vietnamese workers. Coir mat is becoming a hot item of exporting products of Vietnam. Australia, Germany and other countries in Europe have started to pay attention to Vietnamese coir mat. That has been indicated through the number of inquiries we have received from these countries.
Coco Hitech JSC Vietnam is the best choice for Vietnamese coir mat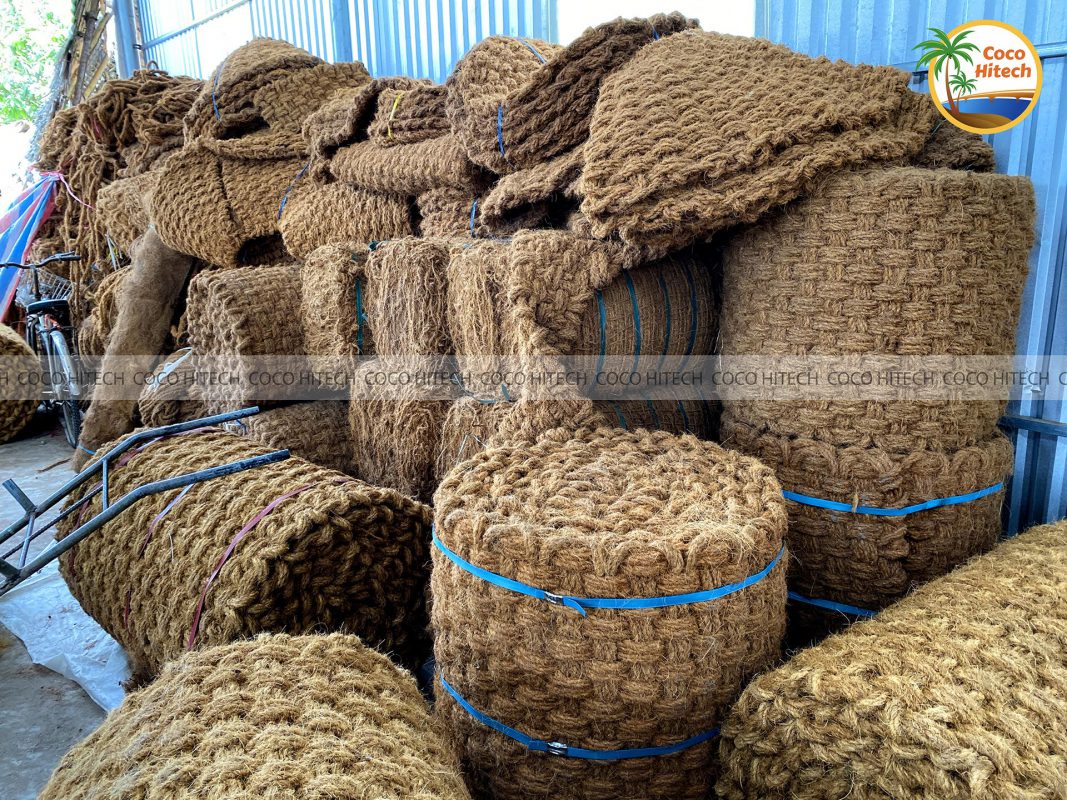 Coco Hitech JSC is not purely a trading company which collects coir mats in large quantity of several factories and then resell them to business partners as an intermediary. We own a large factory in which more than 30 workers are working hard everyday to make high quality products. We always take strict control of the product quality from manufacture to preservation and delivery to make sure that our partners receive products in the best condition. Our coir mats have gained good reputation in the Korea market. After taking up a large market share in Korea, now we are heading to Europe and America market.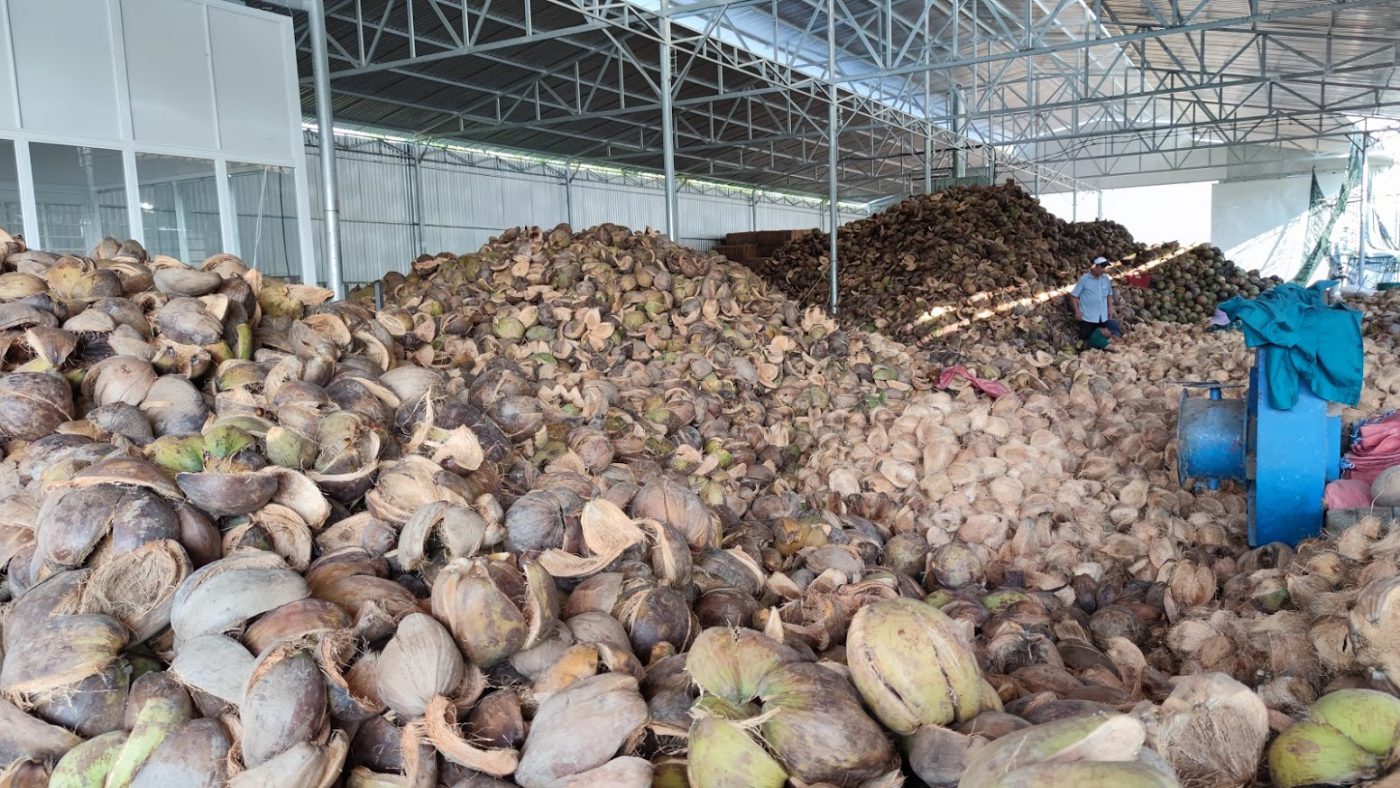 Your supports would be the best encouragement for our company to stretch out to the global market and make contribution to building up a cleaner and more sustainable life.
We are looking forward to your inquiry.
Representative: Mr. Ryan ( Vietnam ): +84 938244404
Miss Lan ( Sales department ): +84 969 273 598