Dear Valued Customer, 
VIETNAM INDEPENDENCE DAY HOLIDAY is celebratd on September 2nd each year. This holiday is known as "National Day" or "Independence Day" (Ngày Quốc khánh), and it marks the day in 1945 when President Ho Chi Minh read the Declaration of Independence in Hanoi, proclaiming the birth of the Democratic Republic of Vietnam and asserting the nation's sovereignty.
In harmony with Natinal Holiday, COCO HITECH would like to annouce our holiday schedule: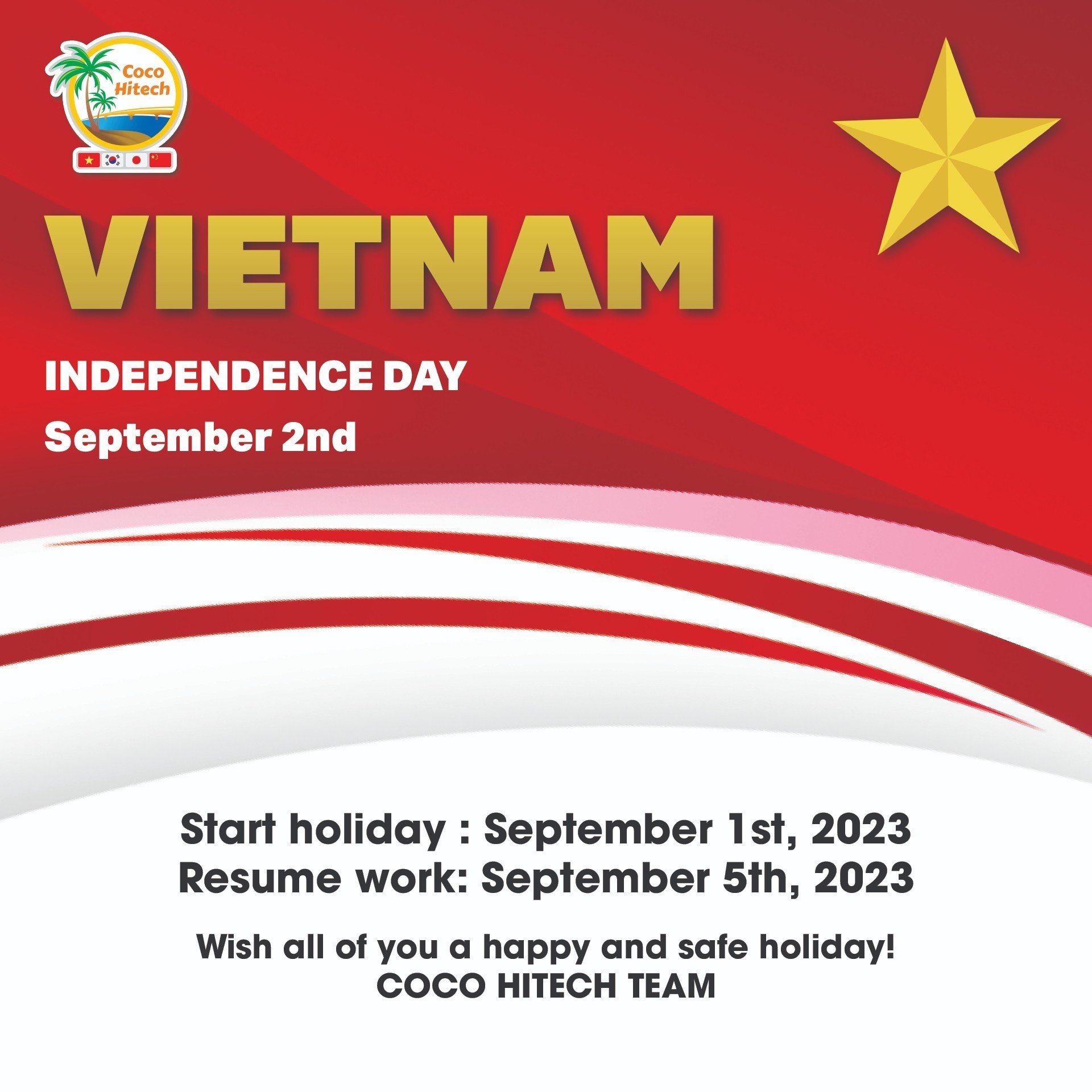 INDEPENDENCE DAYOn this National Independence Day Holiday, various celebrations and events are held throughout the country, including parades, fireworks, cultural performances, and ceremonies. The holiday is an opportunity for Vietnamese people to reflect on their nation's history, pay tribute to their leaders and heroes, and celebrate their identity and freedom.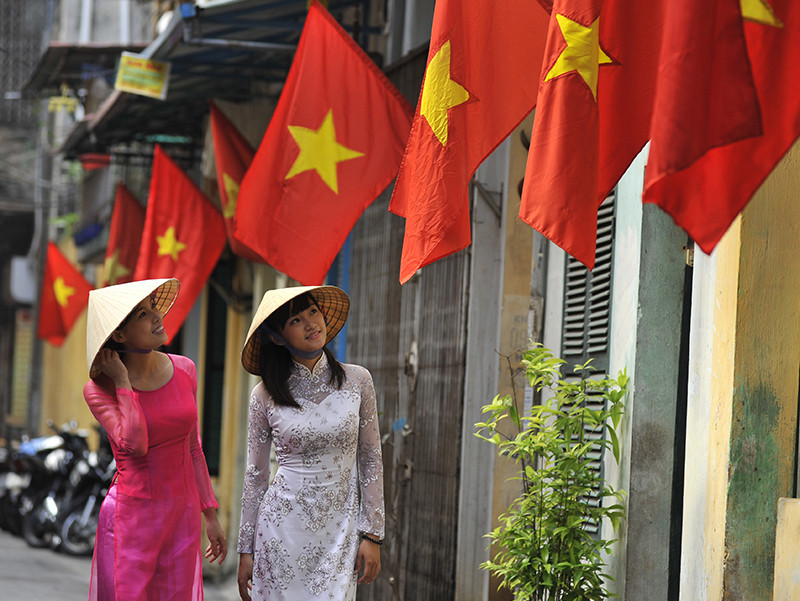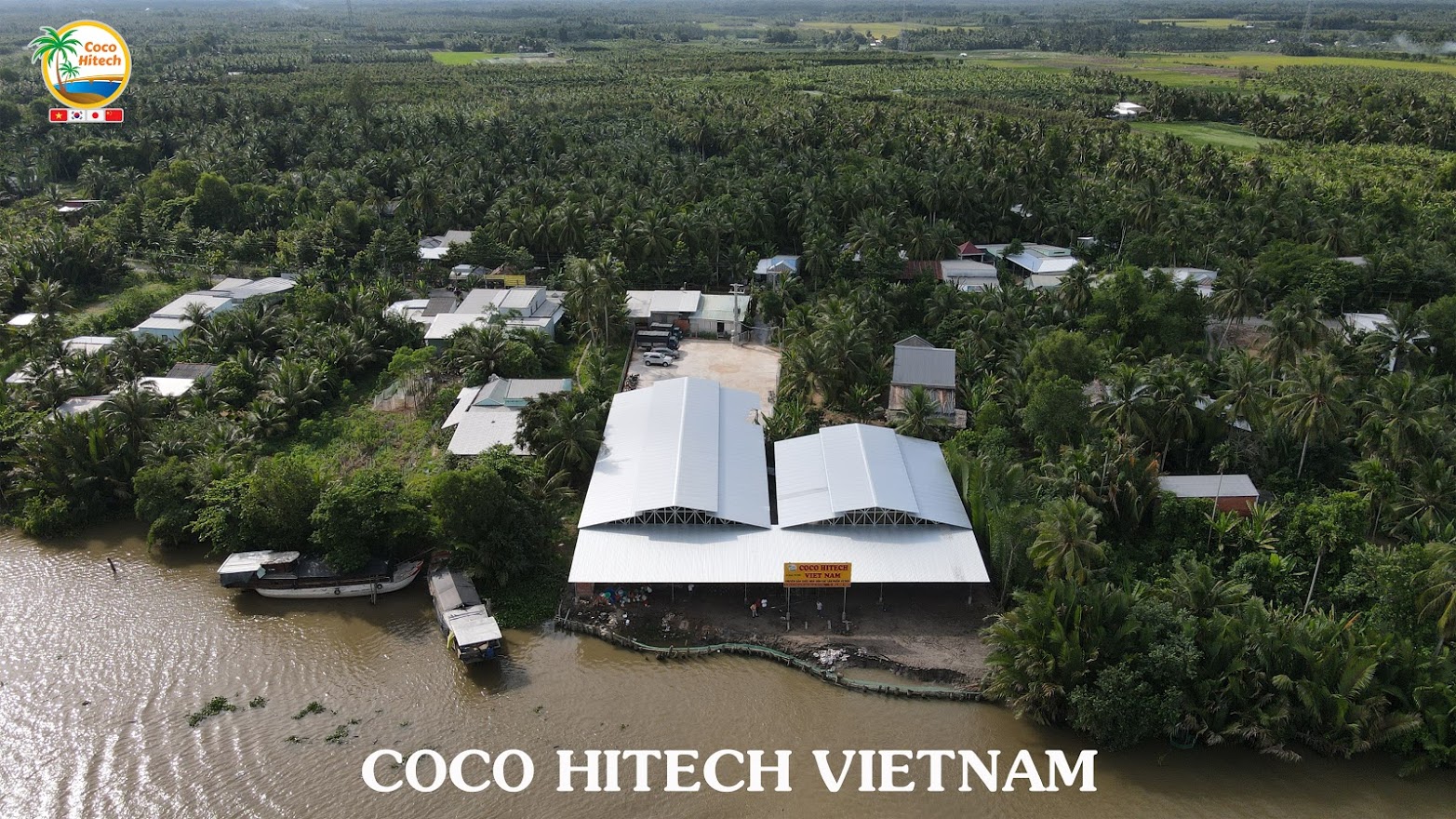 COCO HITECH is proud to be the top manufacturer of coconut products such as: coir shade sail, coconut shade sail, coconut fiber mat, coir shade sail, coir mat, coir net, coir fiber mat products at high quality with competitive price. Kindly contact our dedicated sales team.
대표: Mr.Ryan (Vietnam): +84 938244404 (Kakaotalk, Wechat, Whatsapp)
Ms.Lan ( 한국 영업 담당자 ): +84 969273598 | Kakaotalk ID: hoailan98
电话 (阮秀钗) +84 933320776 微信ID:TuTram1008
Ms.Han(日本) : +84 974819071 I Line: cocohitech.info
Ms.Vi (中文)+84397317401 微信ID:NTTV_0608
Amy (English) : +84 965106010 (WhatsApp, Kakao, Line)
Website: https://cocohitech.com/
Website: https://kr.cocohitech.com/
Website: https://cocohitech.jp/