Coco Hitech JSC Vietnam is a manufacturing and exporting company which is specialized in supplying products made from coconut fiber to international market. Vietnam coir rope and coir net which are in our main product line have long been favored by foreign business partners due to their good quality and price.
Vietnam Coir Rope
Coir rope is the most important material in making Coir Mat. Beside companies that import Vietnam coir mats to their countries, there are some companies that import coir ropes in order to make coir mat by their own facility. Since Vietnam has a large area used for growing coconut trees, the coconut material resource in Vietnam is always abundant. That is the reason why many manufacturing companies import coir rope from Vietnam.
The material source of Vietnam Coir Rope
Coir Rope is made from the coconut fiber which is extracted from coconut shells. In Tra Vinh province, where there is a vast area of coconut trees, the industry of making handicrafts and other products made from coconut fiber has developed in a fast speed. In Coco Hitech JSC Vietnam, in order to make coir rope of good quality, we are always careful in choosing the coconut materials in the first place. High quality coconut fiber requires coconut shells that are not too hard or too soft. Since Coco Hitech has maintained a good relationship with farmers, we have a stable access to an abundant source of high quality coconut shells.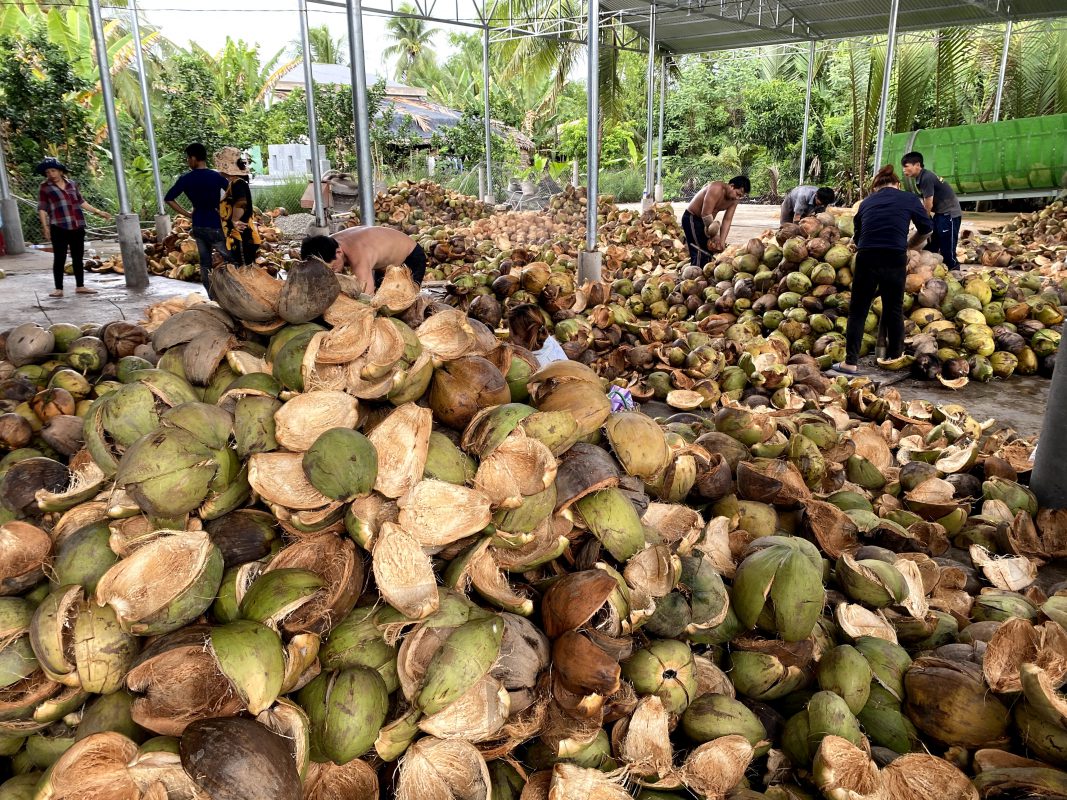 The quality of Coco Hitech Coir Rope
Coco Hitech JSC not also has a system of modern coir rope making machines but also has dedicated workers who always try their best to make coir ropes of the best quality to customers. Coir Rope of Coco Hitech JSC is made from a suitable amount of coconut fiber and knitted tightly. To fix the texture of the coir rope, we also use cotton inside the rope.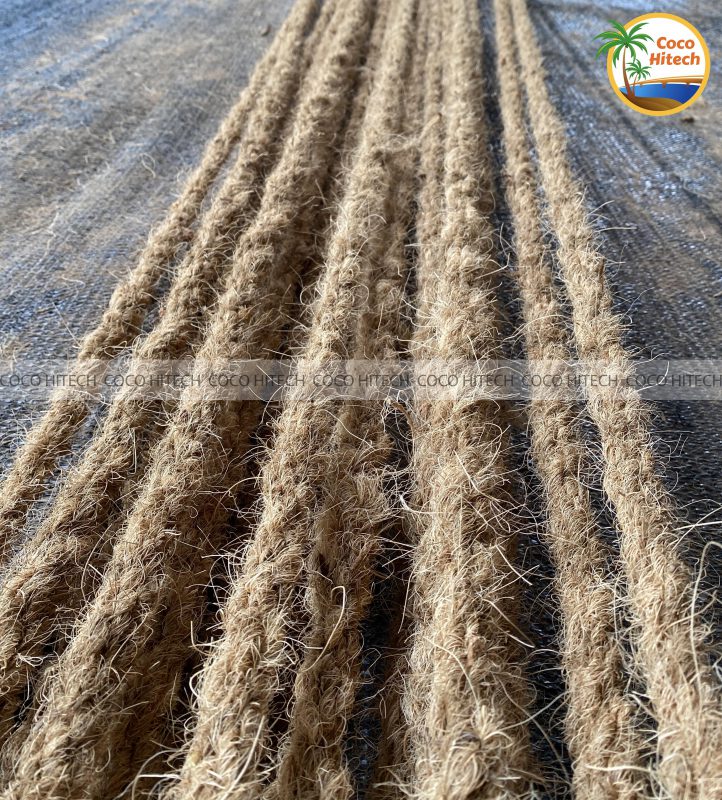 Specification of Vietnam Coir Rope
The type of Coir rope used in making coir mat is 16-18mm in thickness. 16-18mm coir rope is also the kind of coir rope sold most frequently in Coco Hitech JSC. Beside 16-18mm, we also provide 13-14mm coir ropes. No matter how thick they are, we always put effort into making each roll of coir rope to bring the best products to customers. Recently, we have upgraded the technique in making coir rope so the new coir ropes are much better than the existing ones.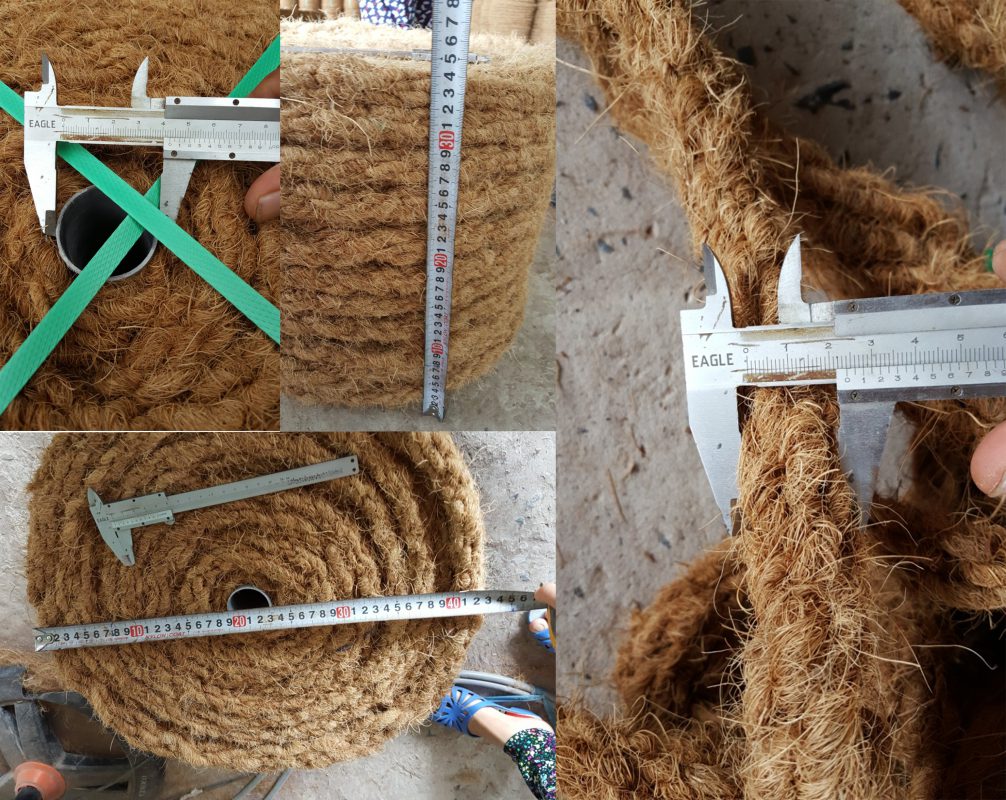 Vietnamese Coir Net
Coir Net is an eco-friendly product which create a natural environment for the growth of plants. It is made from coir yarn and often used in agriculture.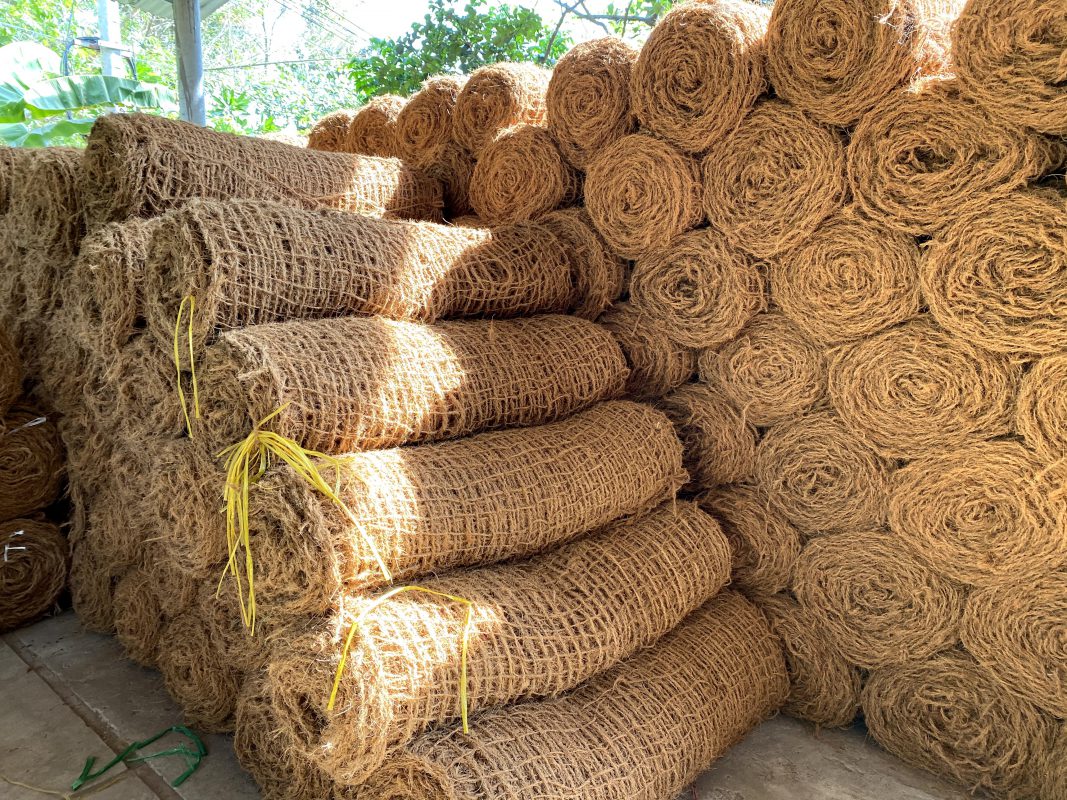 The quality of Coir Net
Coir net products of Coco Hitech JSC are made from coir rope of high quality so they are firm and durable. Recently, since coir net is becoming more and more popular, there are many companies started to order coir nets of our company.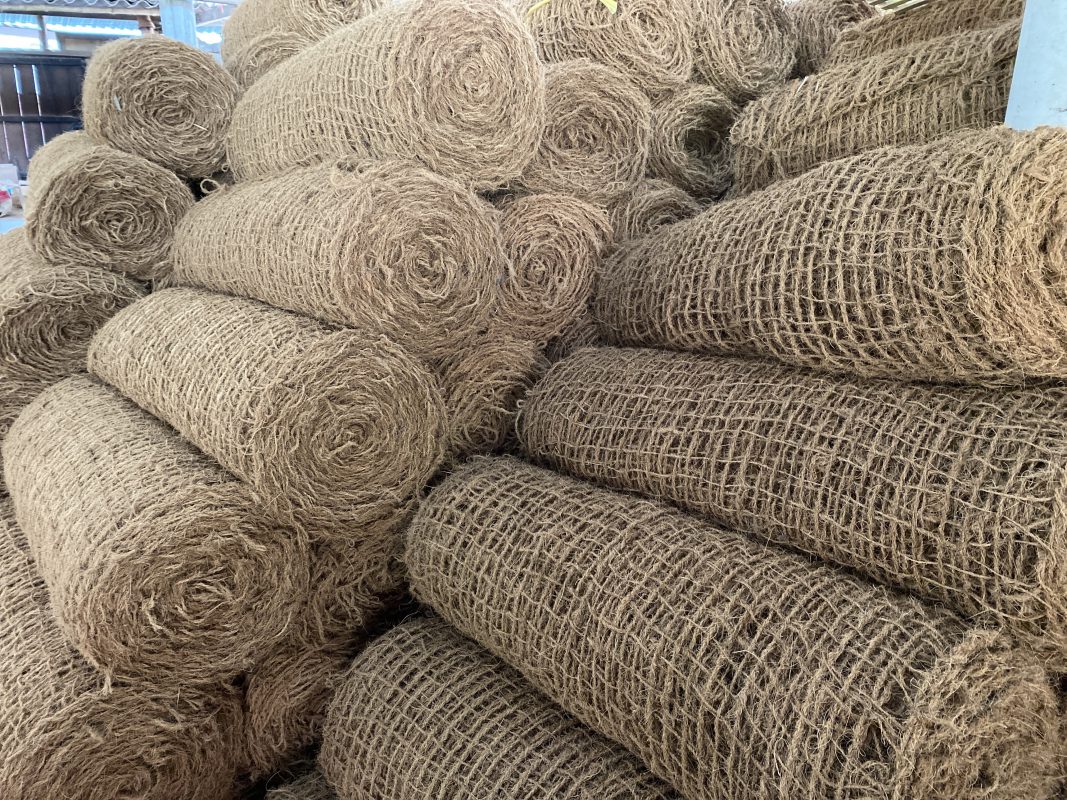 Specification of Coir Net
The standard specification of coir net is S36 (Wrap&Weft) 36*24,2*1. It is 2 meters wide and 200 meters long.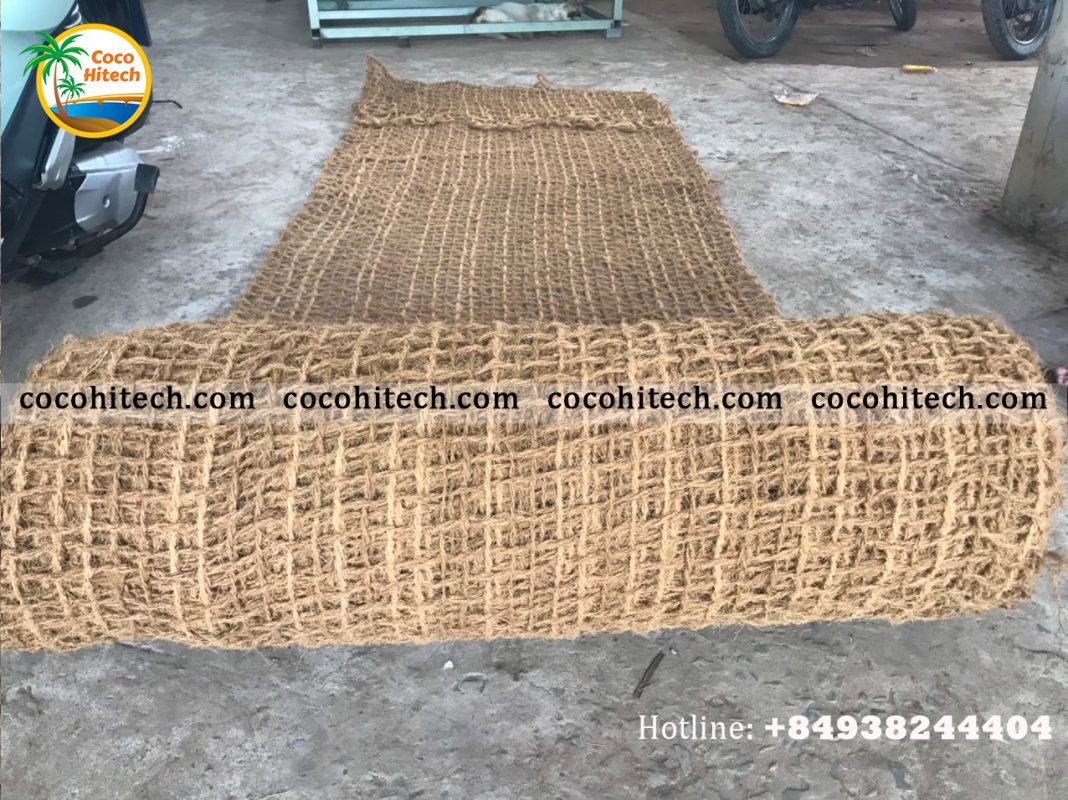 If you are interested in importing Vietnamese Coir Net of good quality with a cheap price, please contact us through the number below.
Thank you.
Representative: Mr. Ryan ( Vietnam ): +84 938244404
Miss Lan ( Korea ): kakaotalk id: hoailan98
Website: https://cocohitech.com/
Youtube: https://www.youtube.com/watch?v=yQEFhlpF3Fs&t=2s
Instagram: https://www.instagram.com/cocohitech/?hl=ko
Naver blog: https://blog.naver.com/cocohitech_jsc
Kakao Story: https://story.kakao.com/cocohitechvn
Facebook:
https://www.facebook.com/cocohitech
#coirmat #vietnamcoirmat #coirmatforexport #ecofriendly #environmentfriendly #sustainable #cocohitech #coirrope #vietnamcoirrope #coirnet #vietnamcoirnet #cocohitechcoirrope #cocohitechcoirnet