WHAT IS COIR NEEDLE FELT ?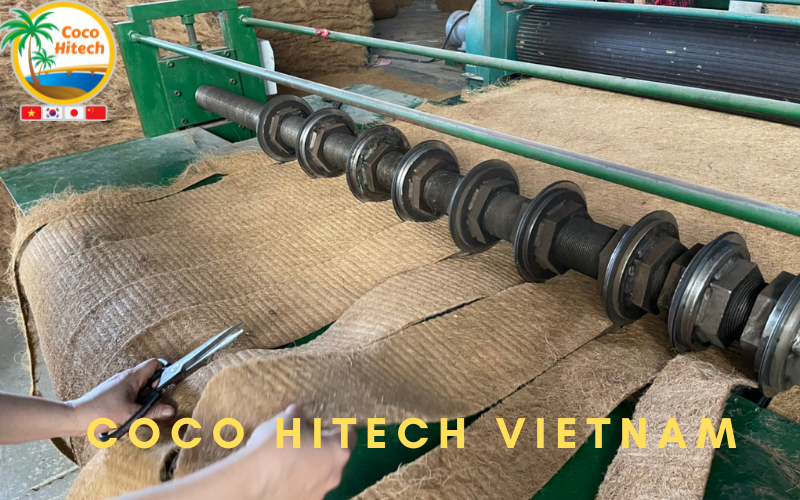 Coir needle felts are made of 100% natural coconut fiber The fabric is composed of coir fibre randomly needle punched to the desired degree of compaction. The needle felts have excellent moisture absorption and retention characteristics and form an ideal medium for plant growth.The fibre is mechanically bonded or interlocked to form a continuous length of sheet. No bonding material is used in the manufacture process.
USES OF COIR NEEDLE FELT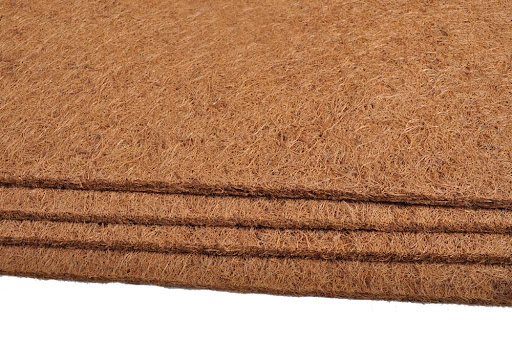 Coir felt used for making

Coir Ply board

Coir felt used for making pot

Coir felt used for making coir pot
COCO PLANT LINER

COCO PLANT LINER

Making coco plant liner
Used majorly for soil rehabilitation on river beds
Used to grow plants and trees on river beds
Used as bedding for animals
Flooring substitute, mattress pad or as an upholstery product
COIR NEEDLE FELT SPECIFICATION
| | |
| --- | --- |
| Material    | Selected and dried coir fiber weaved in the felt machine. |
| Thickness | 6mm, 8mm, 10 mm or depend on customer required |
| Dimension | 2m * 20m |
| Weight | 10-15 kgs |
| MoQ | 100  Rolls |
| Quantity of square | 40,000 m2 |
WHERE TO BUY COIR NEEDLE FELT?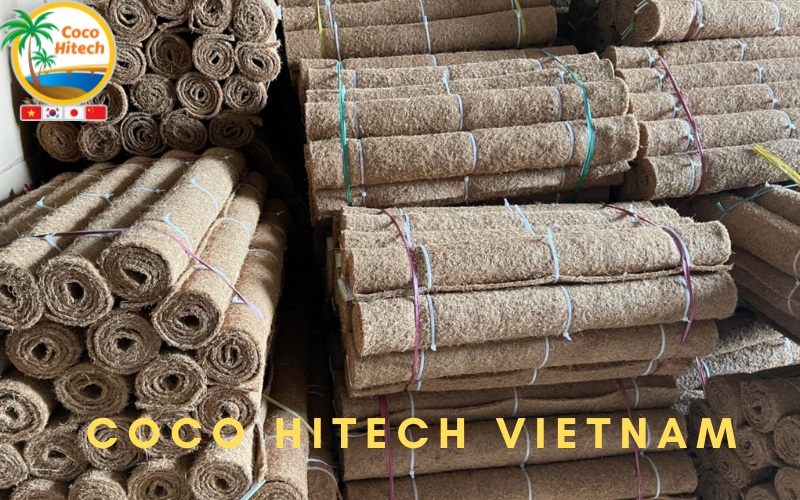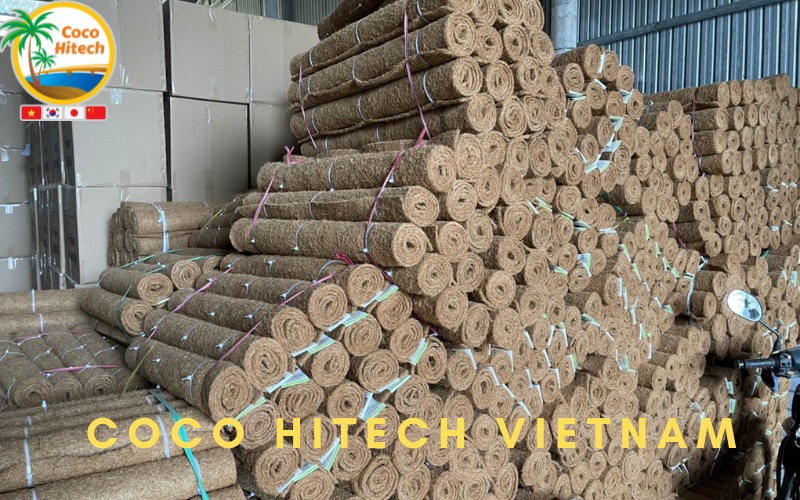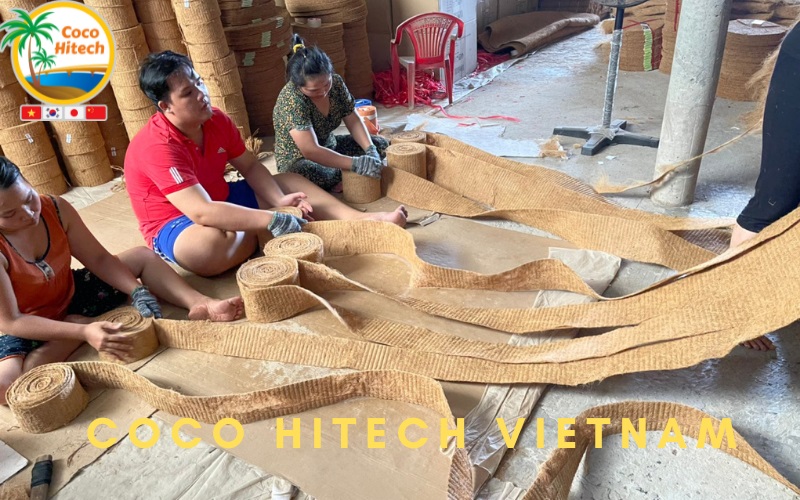 COCO HITECH JSC is manufacturer of Coconut products: young coconut, dried coconut, semi husked coconut and coconut products such as coir fiber, coir mat, coir net, coir peat… If you want to find top supplier of coconut in Vietnam, COCO HITECH are proud to be the best choice for you. We always welcome your inquiries about our company and our products.
Representative: Mr. Ryan (Vietnam ): +84 938244404
Ms. Lan (Korean): +84 969 273 598 , kakaotalk id: hoailan98
Ms.Amy (Janpanse) : +84 965 106 010 (Line)
Ms. Lien (Chinese): :+84855062356 ; 微信 ID: liantigon284
Website: https://cocohitech.com/
Youtube: https://www.youtube.com/watch?v=yQEFhlpF3Fs&t=2s
Instagram: https://www.instagram.com/cocohitech/?hl=ko
Naver blog: https://blog.naver.com/cocohitech_jsc
Kakao Story: https://story.kakao.com/cocohitechvn
Facebook: https://www.facebook.com/cocohitech