Ben Tre are called "coconut capital" in Mekong Delta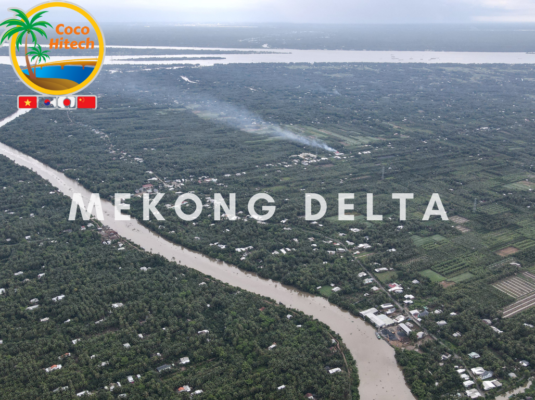 In Vietnam, the area for coconut cultivation is about 147,210 ha. The main focus is in the Mekong Delta, accounting for over 75%, the South Central provinces (from Da Nang back) nearly 20%. And now, Ben Tre is the province with the largest coconut reserves in the country.
Ben Tre is the coconut capital of Vietnam. It has the largest total coconut-growing area in the country — 74,000 hectares (182,800 acres) — mostly in the two districts of Giong Tom and Mo Cay Nam.  Therefore, coconut groves can be found everywhere.
Compared with other plants, coconut trees in Ben Tre have the highest value. The fruit is used to make everything, from food and drinks to household utensils, fine arts items and to build house. There are many kinds of coconut products such as young coconut, dried coconut, desiccated coconut,  jcoconut jelly, coconut candy, coconut milk, coconut milk powder, coconut yogurt, cheese coconut, fresh coconut juice, coconut oil  that exported to many coutries in the world…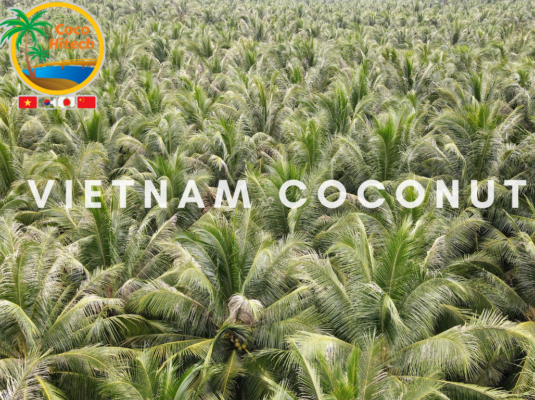 Vietnam coconut flavor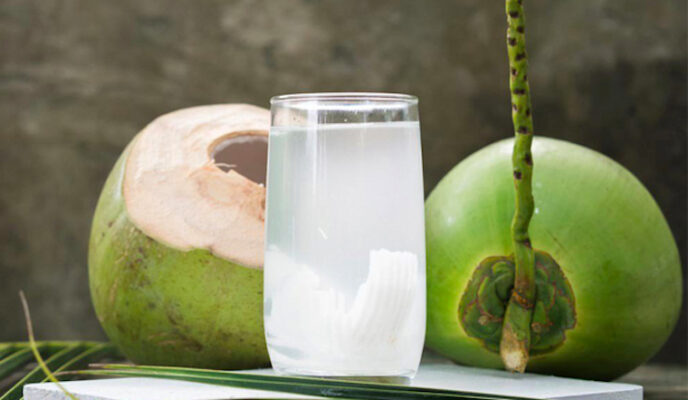 Coconut grow in Mekong Delta where the land is ferlised, Vietnam coconut flavor is special from other coconut  taste natural sweet, fresh cool and delicious. Fresh coconut water become to be one of top favorite water drink in Vietnam and for export.
Vietnam coconut production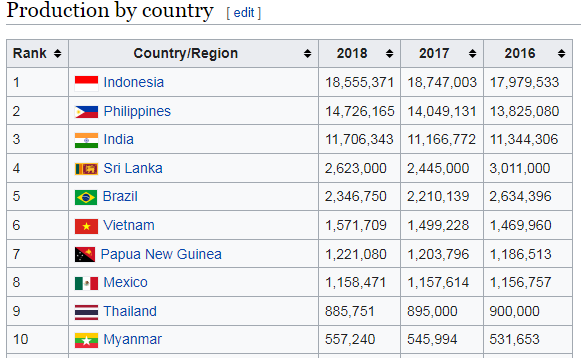 Viet nam rank top ten of coconut production in the world  in 2016, 2017 2018. However, Vietnam coconut production decline dramatically in 2020 due to the worst drought ever in Mekong Delta.
Vietnam coconut  for export.
There are 2 kind of coconut for export: young coconut and semi husked coconut
Young coconut are for drink and will be stored in reefer container (RF container) during shipping.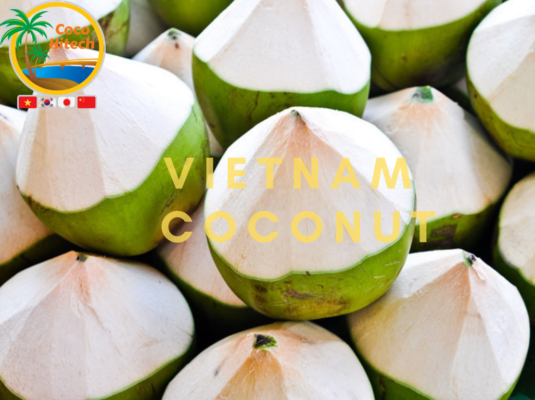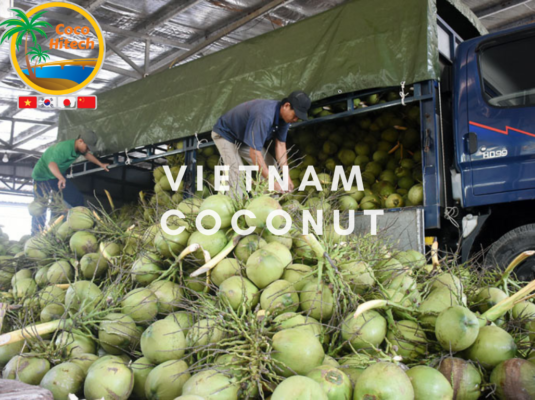 Semi husked coconut are used for food production and will be kept in dry container when shipping in short time.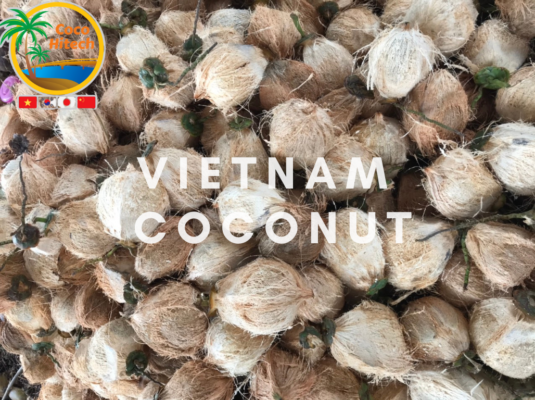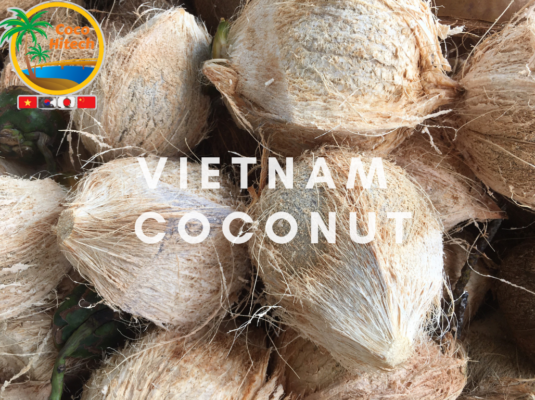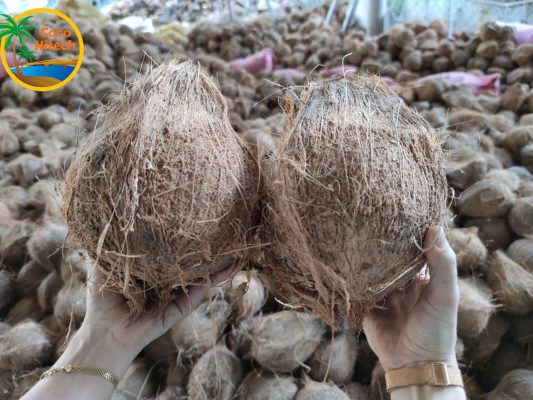 If you have any inquiry of coconut products, please contact our sales team for the best price and delivery time.
Representative: Mr. Ryan (Vietnam ): +84 938244404
Ms. Lan ( Korean): +84 969 273 598 , kakaotalk id: hoailan98
Ms.Amy (Janpanse) : +84 965 106 010 (Line)
Ms. Lien (Chinese): :+84855062356 ; 微信 ID: liantigon284
Website: https://cocohitech.com/
Youtube: https://www.youtube.com/watch?v=yQEFhlpF3Fs&t=2s
Instagram: https://www.instagram.com/cocohitech/?hl=ko
Naver blog: https://blog.naver.com/cocohitech_jsc
Kakao Story: https://story.kakao.com/cocohitechvn
Facebook: https://www.facebook.com/cocohitech