I. What is coconut fiber/ coir fibre?
Coir fiber is a natural fiber extracted from the outer husk of coconut and used in products such as floor mats, doormats, brushes and mattresses. Coir is the fibrous material found between the hard, internal shell and the outer coat of a coconut.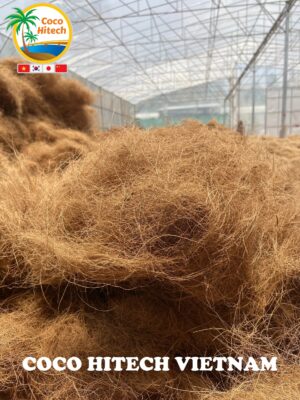 Coconut fiber / coir fiber
II. What are coconut fiber used for?
Production of coir rope

Coir rope Vietnam
Coir rope resists saltwater, so it is favored for use on boats, according to the Discover Natural Fibres website. For this reason, coir is also used to make fishing nets.
Production of coir mat

Coir mat Vietnam

Coir mat used in roads
Coir mat is made from coconut fibers which are extracted from dry coconut shells. Since coconut fiber is an 100% natural material that is soft and durable, the coir mats made from coconut fiber can stand the test of time. Coir mat is used as a perfect alternative for other material in covering road roads in parks, hiking trail, beaches, construction sites,…
Production of coir net

coir net specification

Coir net for soil erosion control
Coir netting are these coconut fibers are twisted into thicker and stronger strings which are then tied into coir mats. Coconut fiber twisted in lines, after that making it into the frame used for producing of coir mat according to customer's requirement.
Production of coco plant liner

coconut plant line

coco liner
Natural coco coir fiber is safe for your plants and promotes air circulation. It allows your plants to breathe and drain water easily and promoting plants to grow better.
Mixing in coco peat block/ coco grow bag

COCO PEAT BLOCK VIETNAM

coco peat grow bag
Coir fiber are cut into small piece than mix with coir pith at a certainer formular 90/10,30/70, 50/50 in a coir block or a grow bag. Coir fiber will help root drain faster.
Production of natural fiber matress

Natural coir matress
Our Chinese customer import COCO HITECH to make natural matress. Coir mattresses are made of natural fibers obtained from coconut, these mattresses are completely eco-friendly. Also, no harmful substances or chemicals are used in either extracting the fibers or manufacturing the mattress. Hence, it is also good for the user's health and skin.
III. Where to buy Coconut Fiber/ Coir Fiber/ Coir Fibre?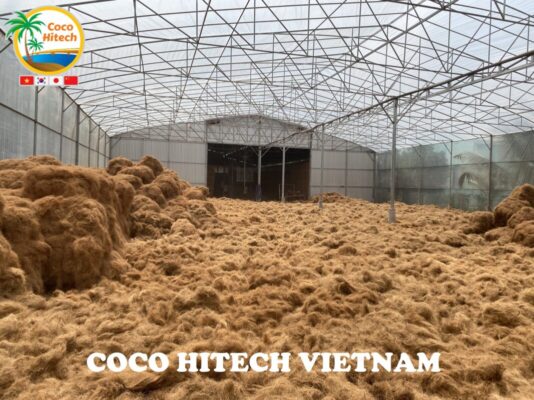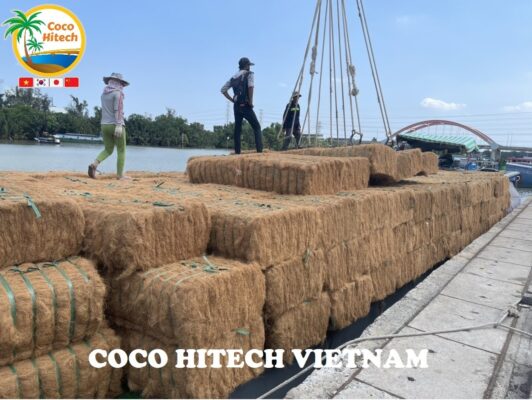 At COCOHITECH, all product are natural and hand-made with all dedicated stafff and skillfull worker. We are proud to be top natural coconut fiber, coir mat, coir ropes, coir nets supplier to Korean, China, Japan, Dubai… . Our mission is to deliver high qualified product with best competitive price that help to enhance  bussiness for our customer. If you have any inquiry, question, request, don't hesitate to contact with us.
Representative:Mr. Ryan ( Vietnam ): +84 938244404
Ms. Lan ( Sales department ): +84 969 273 598 , kakaotalk id: hoailan98
Ms.Duy (Janpanse) : +84 907 095893 (Line)
Ms. Lien (Chinese): : +84855062356 ; 微信 ID: liantigon284
Website: https://cocohitech.com/
Youtube: https://www.youtube.com/watch?v=yQEFhlpF3Fs&t=2s
Instagram: https://www.instagram.com/cocohitech/?hl=ko
Naver blog: https://blog.naver.com/cocohitech_jsc
Kakao Story: https://story.kakao.com/cocohitechvn
Facebook: https://www.facebook.com/cocohitech