Coconut grows in tropical regions,fresh coconut water is also loved by people for its good refreshments and ease of purchase. This is a very good drink because it offers many health benefits. So what is the effect of drinking coconut water?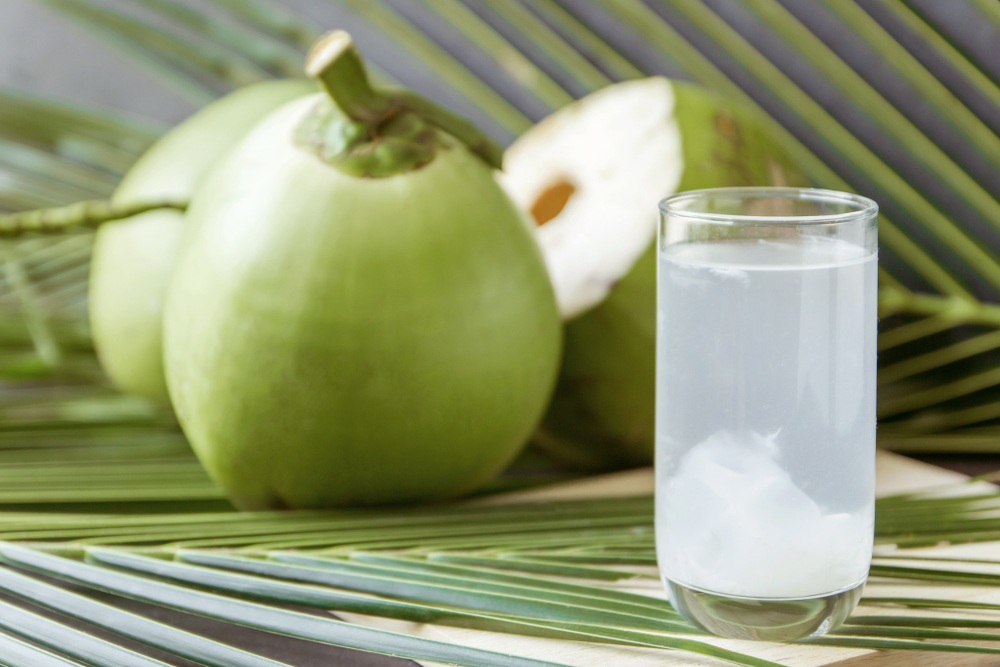 Rich of nutrients
Coconut water is low in calories and fat but rich in vitamins, minerals and other nutrients like lauric acid, chloride, iron, potassium, magnesium, calcium, sodium and phosphorus.
Each 240g of fresh coconut water contains 46 calories and the following nutrients:
| | |
| --- | --- |
| Carbohydrate | : 9g |
| Fiber: | : 3g |
| Protein | : 2g |
| Vitamin C | : 10% of daily nutritional needs |
| Magnesium | : 15% of daily nutritional requirements |
| Manganese | : 17% of daily nutritional requirements |
| Potassium | : 17% of daily nutritional needs |
| Sodium | : 11% of daily nutritional requirements |
| Calcium | : 6% of daily nutritional requirements |
Help for beautiful skin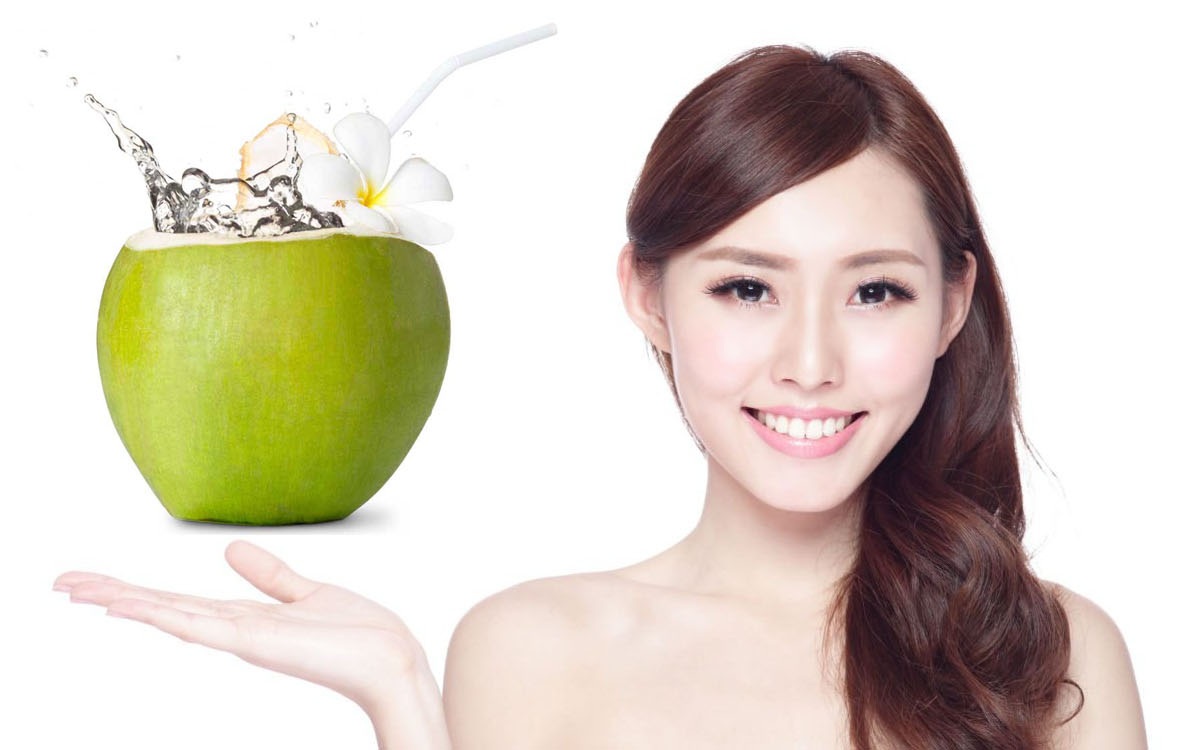 Scientists have shown that cytokinin present in fresh coconut water helps to regulate cell growth and division. These cytokinins and lauric acids can help minimize skin cell aging, help balance pH and help connective tissues stay hydrated and stable.
You just need to apply fresh coconut water on unhealthy skin areas before going to bed, overnight to help reduce acne, wrinkles, stretch marks, orange peels and eczema.
Help in enhance power
This is a very good energy drink, helping to replenish a rich source of vitamins, minerals and nutrients. Coconut water contains lower levels of sugar and sodium than most sports drinks, while it contains more potassium, calcium and chloride.
Fresh coconut water is a better choice of sports drinks in fighting dehydration, replenishing and energizing the body after work and exercise.
Helpful for heart health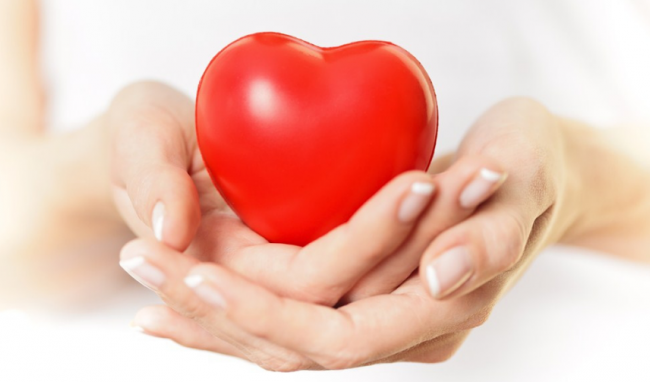 According to the results of scientific research, people who have high blood pressure disease often have low potassium content. Therefore, drinking coconut water regularly will help regulate blood pressure very well because coconut water contains a lot of potassium and lauric acid.
Anti-dehydration
Fresh coconut water is rich in potassium and other minerals, so it can help you regulate fluids inside your body, helping to replenish and rehydrate the body. This type of water has been used to treat dehydration caused by dysentery, cholera, diarrhea and digestive disorders.
Supportive treatment of digestive diseases
Coconut water contains a rich source of lauric acid for the body to convert into monolaurin. Monolaurin has antiviral, anti-protozoan and antibacterial activity against intestinal worms, parasites, lipid-shell viruses and other intestinal infections in children and adults.
When you have intestinal worms, you can mix 1 teaspoon of virgin olive oil in a cup of coconut water and drink it daily for 3 days. When suffering from constipation, diarrhea or digestive problems, drinking 2 cups of coconut water a day will help treat illness effectively.
Lose weight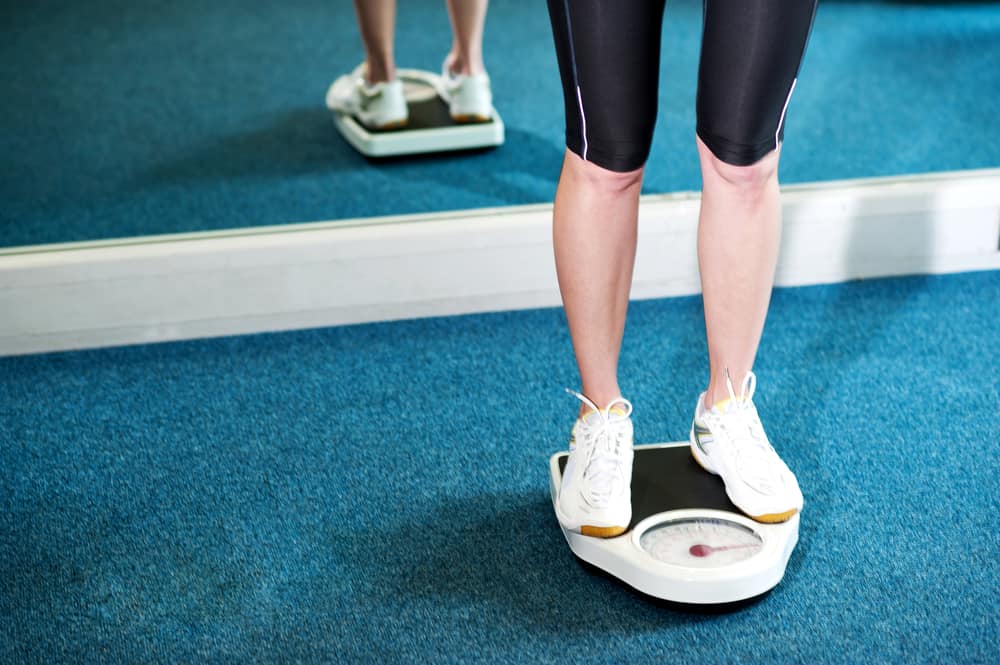 Fresh coconut water is a natural electrolyte that enhances the body's metabolism. Therefore, the effect of fresh coconut water is very good for people who are overweight because it is rich in medium chain triglycerides, a form of fat that can help with weight loss.
Medium chain triglycerides also have the ability to increase energy, helping to limit hunger more effectively than other forms of fat. The special fats in fresh coconut water help maintain a healthy weight for the body and help with weight loss.
Boost immunity
Some substances in fresh coconut water can help boost immune function and help the body fight disease. The special fats found in copra such as caprylic, capric and lauric have antibacterial, antiviral and anti-protozoal properties that strengthen the immune system and kill pathogens. Monolaurin is abundant in coconut water that can help the body fight viruses and the essential fatty acids in coconut can help inhibit the growth of fungi
Fresh coconut water helps in anti-oxidation
During metabolism, cells produce free radicals. When cells are stressed or damaged, more free radicals are produced. Having too much free radicals will cause the body to lose its oxidative balance, damage its cells and increase the risk of disease. Animal studies exposed to toxins show that fresh coconut water has antioxidant properties, helping to convert free radicals into a form that is not harmful to the body. One study in mice with liver damage showed significant improvement when rats were treated with fresh coconut water.
The effect of preventing kidney stones of coconut water

Kidney stones form when calcium, oxalate, and other compounds combine to form stone aggregates. Drinking enough water is important in preventing this disease. However, many studies show that coconut water is even more effective than filtered water in helping to prevent kidney stones.
Some studies have shown that the effect of coconut water can prevent the aggregation of crystals in the kidneys and other urinary tract. Coconut water also helps reduce the number of crystals that form in the urine.
Not only coconut water is very healthy but also coconut-shell-products are useful for life. In Korea, China,Canada, US… they use coir mat to prevent soil erosion, to use plants liner, , and make pet pens, coconut fiber for matress production They are eco-friendy material eco-friendly alternative for a sustainable life.
VIETNAM COCONUT – THE BEST COCONUT IN THE WORLD
Viet Nam is one of EIGHT leading coconut planters, producers and exporters in the world, thanks for MEKONG DELTA, the quality of Vietnam coconut is always to be among the best one .
Viet Nam, with the advantages of large copra nut area, is currently one of the tenth most productive countries in term of related products. COCO HITECH is located in Ben Tre, a province of South Vietnam, is the center of alluvial soils gathering from Mekong Delta, become an ideal place to provide copra nuts in top notch quality and quantity recognized by the world. Cocohitech is proud to be top supplier of fresh agricultural products in Vietnam to all over the world such as fresh coconut, semi husked coconut, coconut fiber, coconut peat, outdoor coir mat for paving, coconut rope… .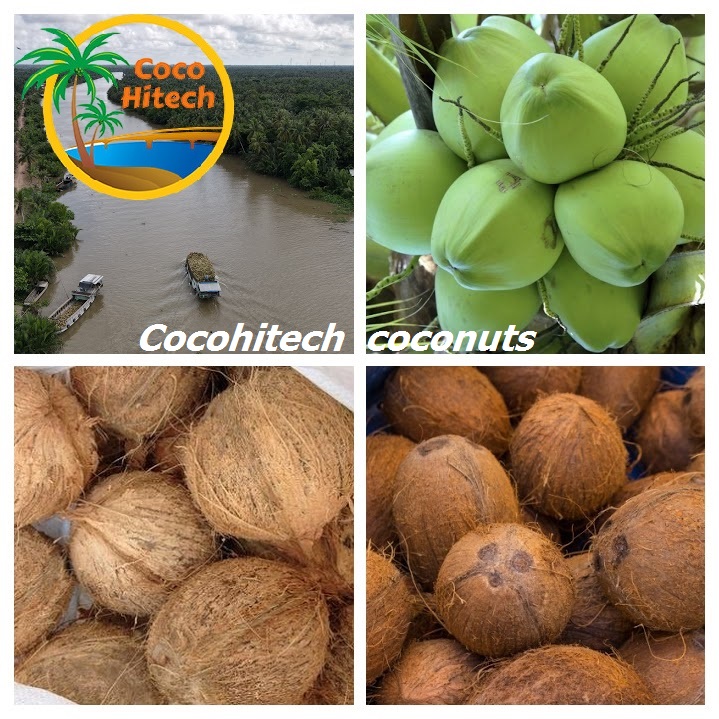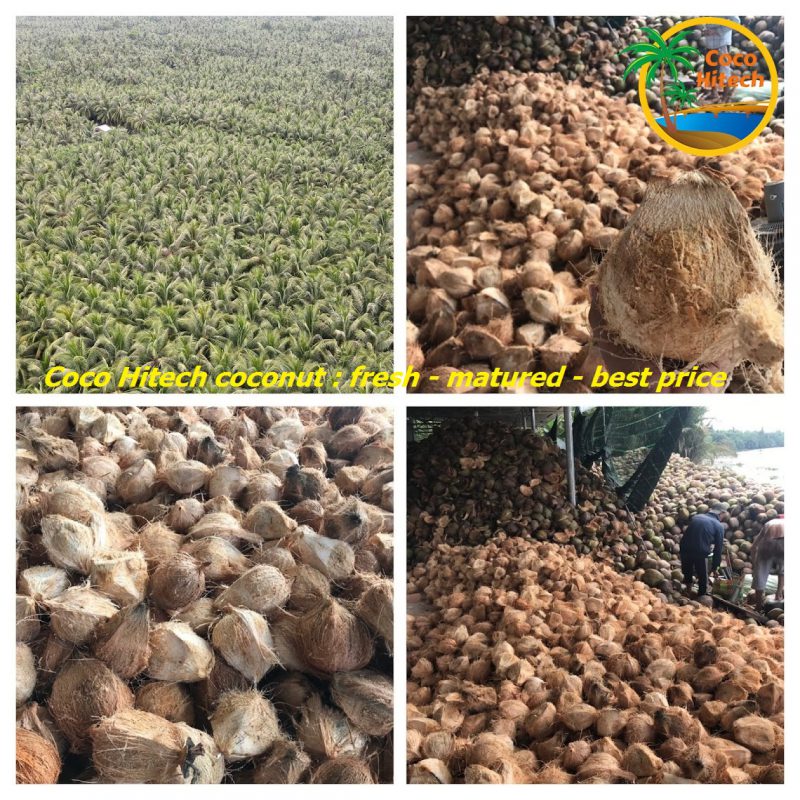 For competitive price and high quality product, please contact us.
Representative: Mr. Ryan (Vietnam ): +84 938244404
Ms Lan ( Korea ): + 84 969273598
kakaotalk id: hoailan98
Website: https://cocohitech.com/
Youtube: https://www.youtube.com/watch?v=yQEFhlpF3Fs&t=2s
Instagram: https://www.instagram.com/cocohitech/?hl=ko
Naver blog: https://blog.naver.com/cocohitech_jsc
Kakao Story: https://story.kakao.com/cocohitechvn