Soil erosion caused by deforestation is one of the biggest environment issue that the world is facing up with. Many countries have tried to stop soil erosion by the use of coir mat and recognized its effectiveness. In this article, we are going to learn what coir mat is and how coir mat can be used in stopping soil erosion.
What is coir mat ?
When talking about coir mat, many people may mistake it with the coir door mat used in household. However, this kind of coir mat is much bigger and is mainly used in uncovered roads or hiking trail to make it easier for pedestrians to step through. Coir mat is made from coconut fibers which are extracted from dry coconut shells. Since coconut fiber is an 100% natural material that is soft and durable, the coir mats made from coconut fiber can stand the test of time.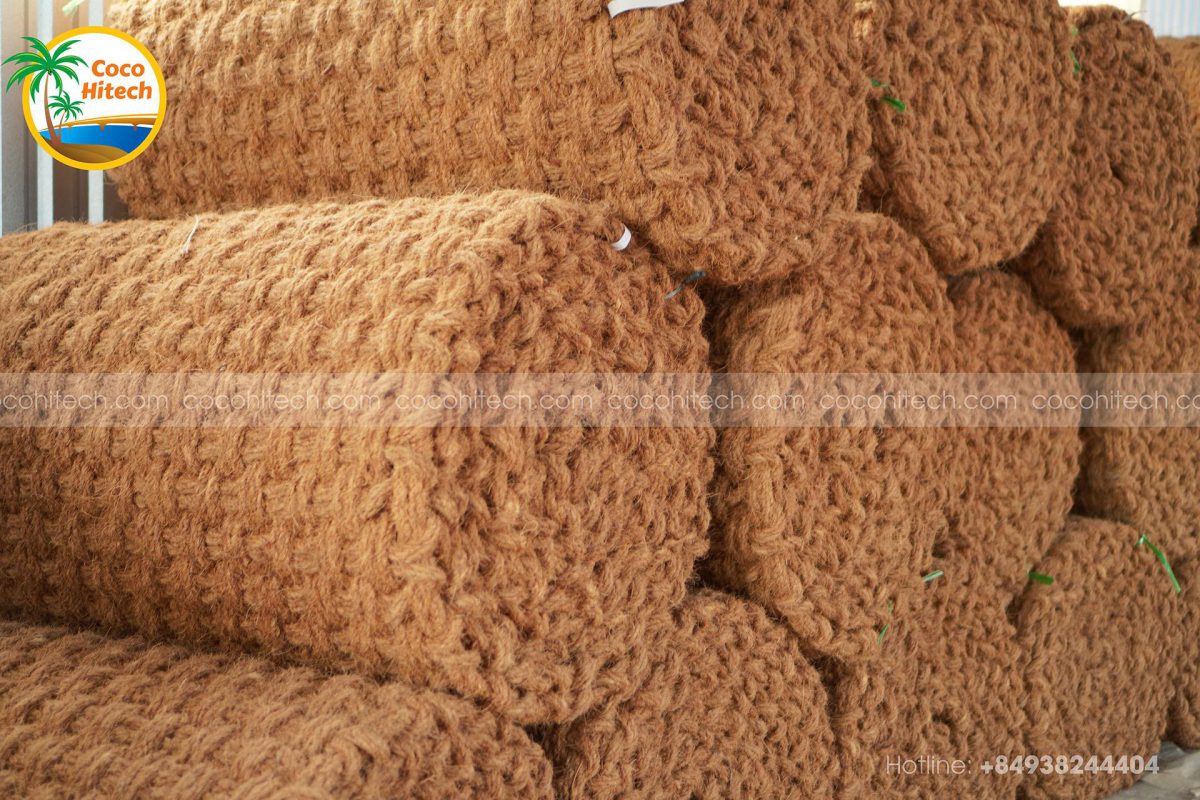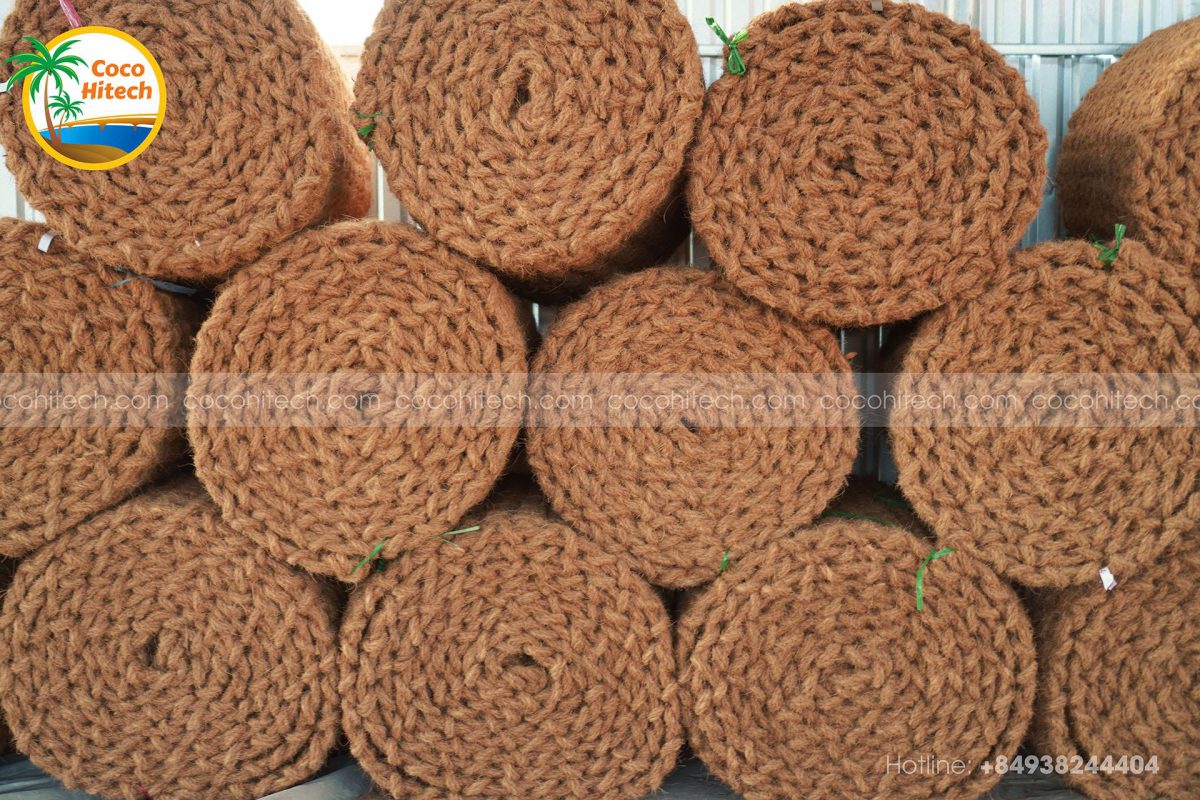 Coir mat size and weight
Coir mat are made 10 meters in length and 35mm in thickness. Different sizes of coir mat can be differentiated by the width of each coir mat. The coir mats which are widely sold in the market have 6 main sizes:
6m x 10m x 35mm
8m x 10m x 35mm
0m x 10m x 35mm
2m x 10m x 35mm
5m x 10m x 35mm
0m x 10m x 35mm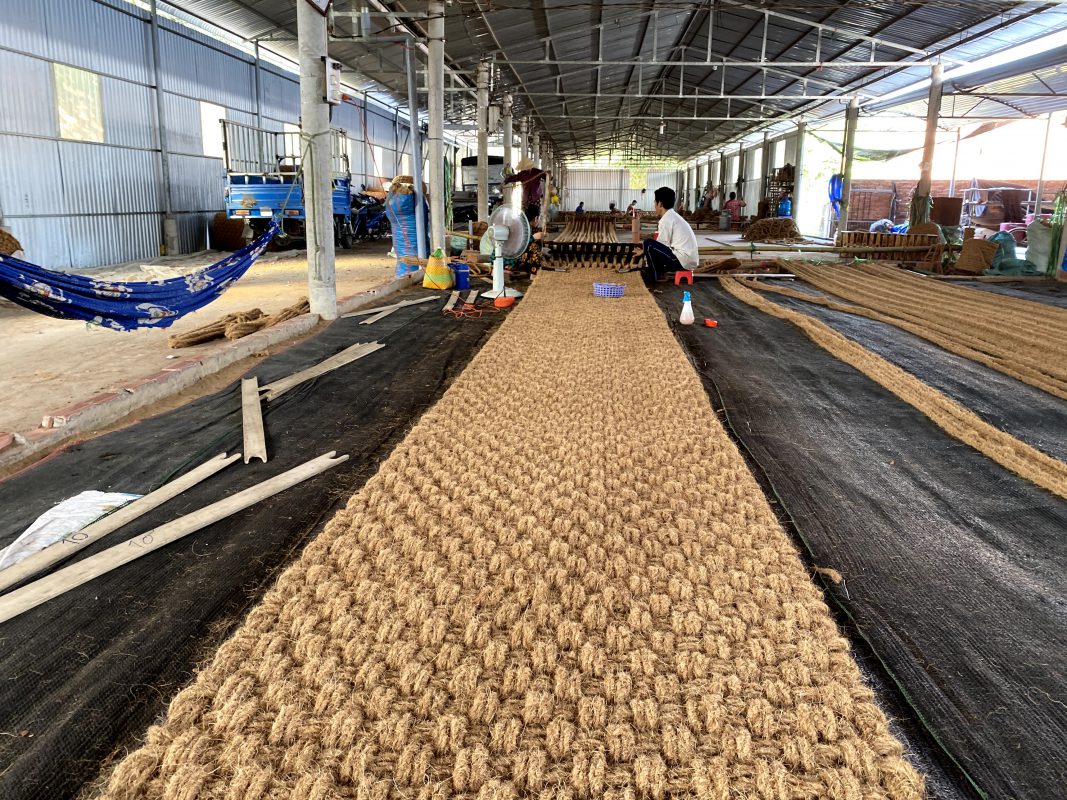 Each roll of coir mat is quite heavy so it requires much effort in moving from one place to another. Each size of coir mat has different weight as follows:
6m x 10m: 36-38kg
8m x 10m: 48-52kg
0m x 10m: 60-63kg
2m x 10m: 72-76kg
5m x 10m: 90-95kg
0m x 10m: 120-125kg
The function of coir mat
Coir mat is used as a perfect alternative for other material in covering road. It can serve a lot of purposes as follows:
Cover uncovered roads in parks, hiking trail, beaches, construction sites,…
Make it easier for pedestrians to go through
Create a soil protection layer on the surface of land to avoid soil erosion
Create a favorable environment for the growth of plants
Provide nutrition for soil
Avoid soil contamination caused by the use of other undegradable materials such as plastic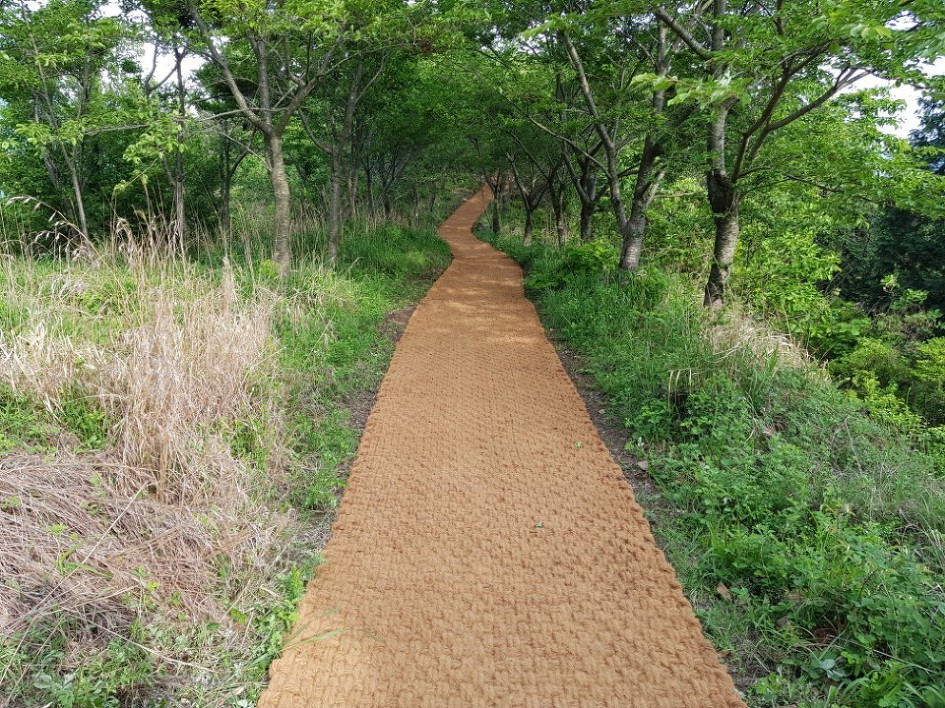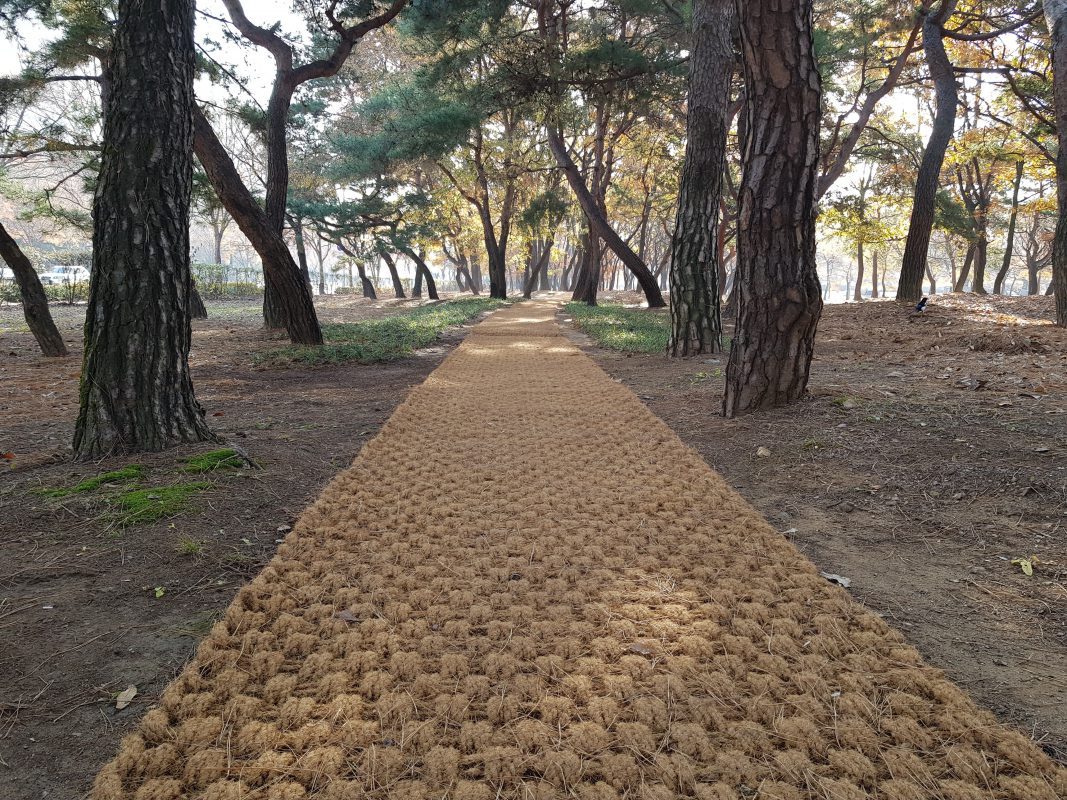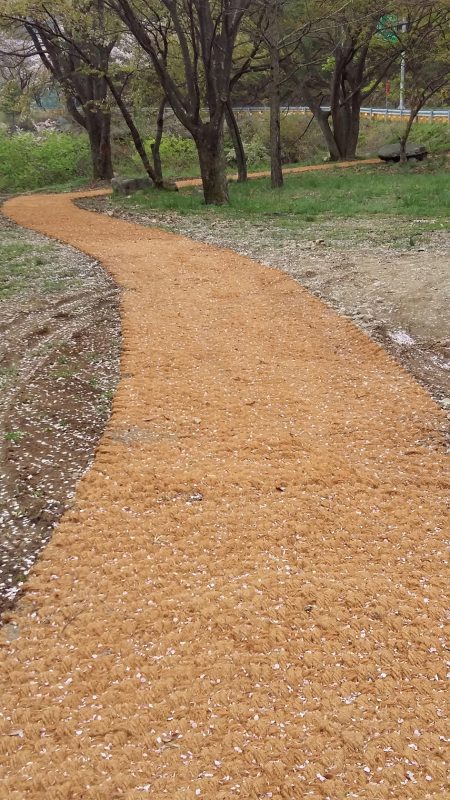 Why choosing Vietnamese coir mat
In Vietnam, there is a province in the south called Ben Tre, which is known as the land of coconut because there is a vast area of coconut trees in this province. Since the source of coconut shells is always abundant, the industry of making eco-friendly product made from coconut fiber is developed a long time ago. Thanks to the abundant resource of coconut fiber of high quality, Vietnamese coir mats are firm, durable and also cheaper than coir mat made in other countries. Nowadays, Vietnamese coir mats are widely used in Asia market such as Korea.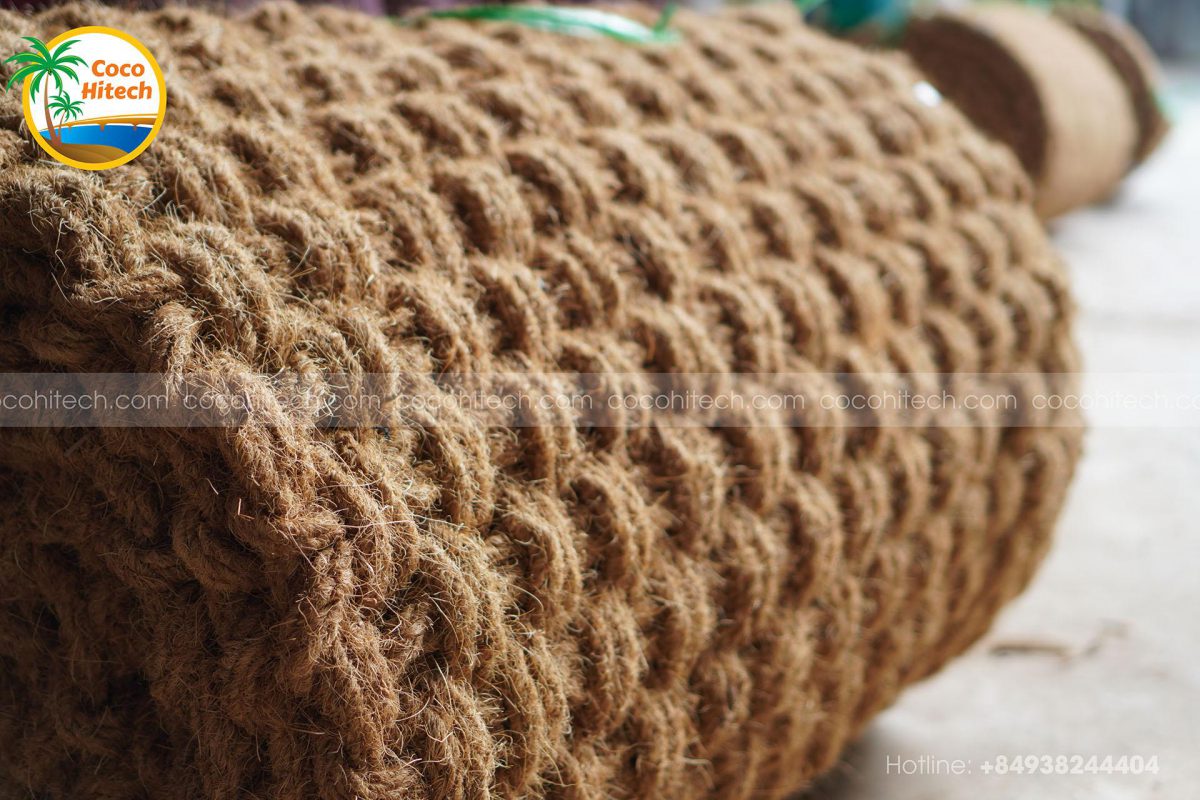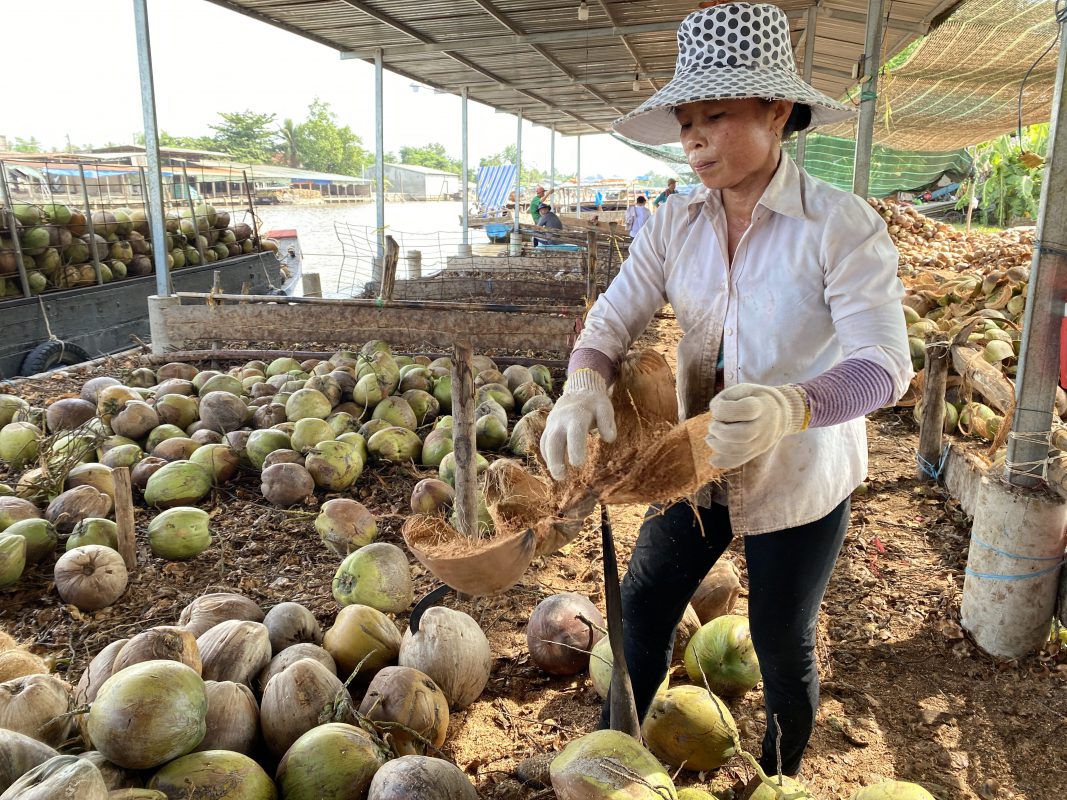 What makes Coco Hitech JSC different ?
Coco Hitech JSC is a manufacturing and exporting company which is specialized in making coconut products, especially coir mat to supply in international market. With a view to bring the best coir mats to business partners and make contribution to a more sustainable life, Coco Hitech JSC is doing a good job in maintaining the good quality of each product while trying to cut unnecessary costs to provide customers the best price ever. As quality is the first factor in our priority, you will not have to be worried about product quality when doing business with Coco Hitech JSC.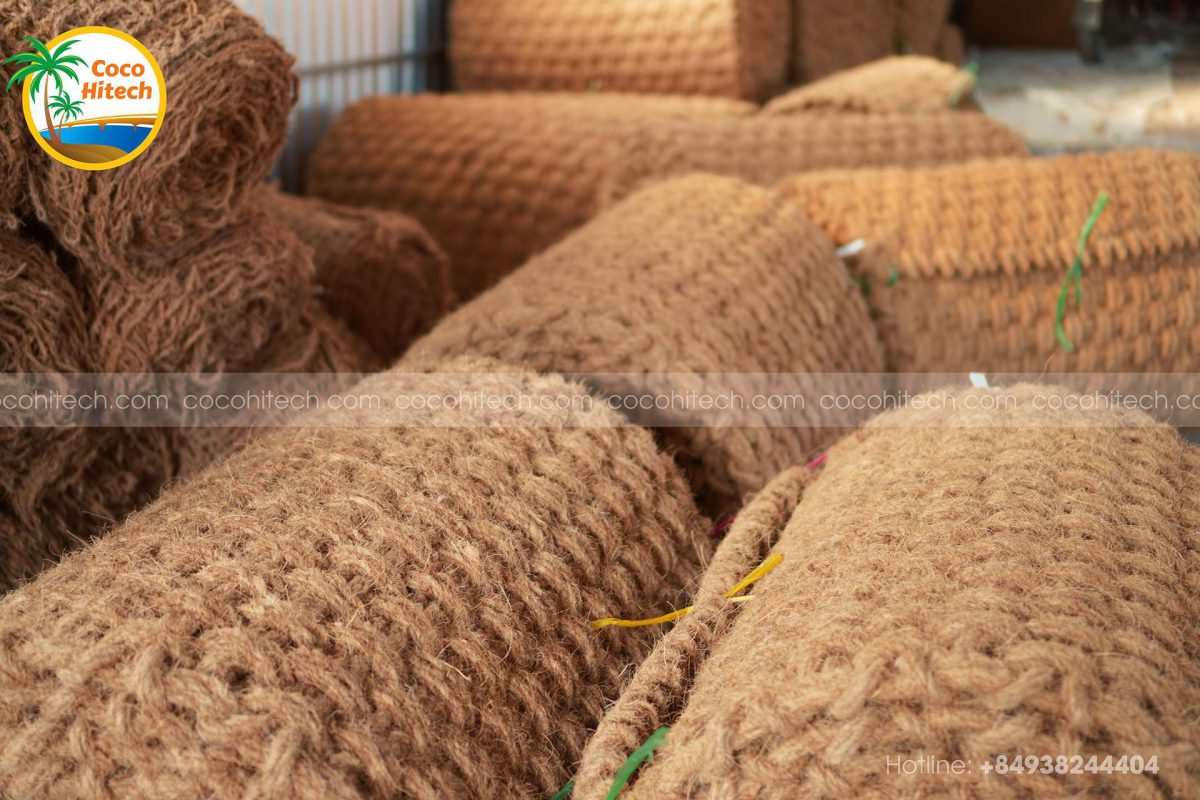 If you are finding solutions for soil erosion, please check out our website for more information. If you have any inquiry about our coir mat, please contact us through the number below:
Representative: Mr. Ryan ( Vietnam ): +84 938244404
Miss Lan ( Korea ): +84 969 273 598
Website: https://cocohitech.com/
Youtube: https://www.youtube.com/watch?v=yQEFhlpF3Fs&t=2s
Instagram: https://www.instagram.com/cocohitech/?hl=ko
Naver blog: https://blog.naver.com/cocohitech_jsc
Kakao Story: https://story.kakao.com/cocohitechvn
Facebook: https://www.facebook.com/cocohitech
#coirmat #vietnamcoirmat #coirmatforexport #ecofriendly #environmentfriendly #sustainable #cocohitech #coirrope #vietnamcoirrope #coirnet #vietnamcoirnet #cocohitechcoirrope #cocohitechcoirnet