What is is coconut coir mat?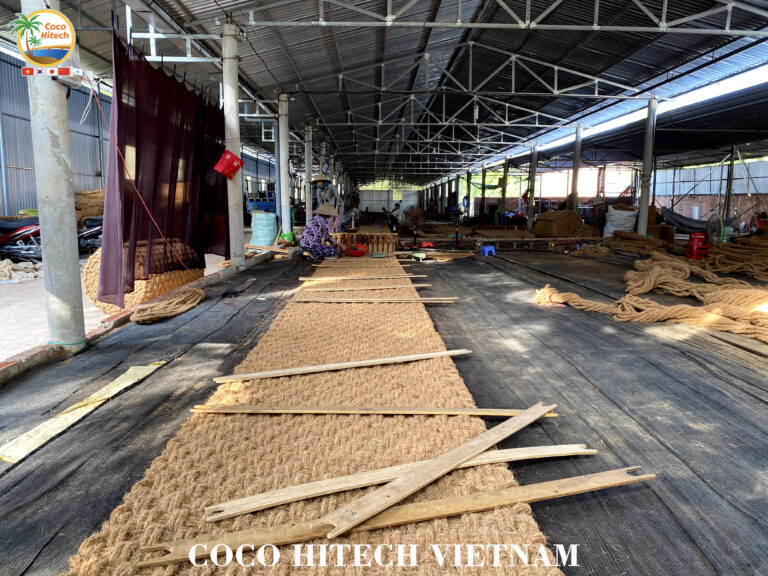 Coir mat is a kind of eco-friendly mat made from coconut fiber which is found between the hard, internal shell of the outer coat of a coconut. After fully mature coconuts are harvested, they are put into machines to separate the long bristle fibers underneath the skin of the nut.
Advantages and disadvantages of using coconut coir mat :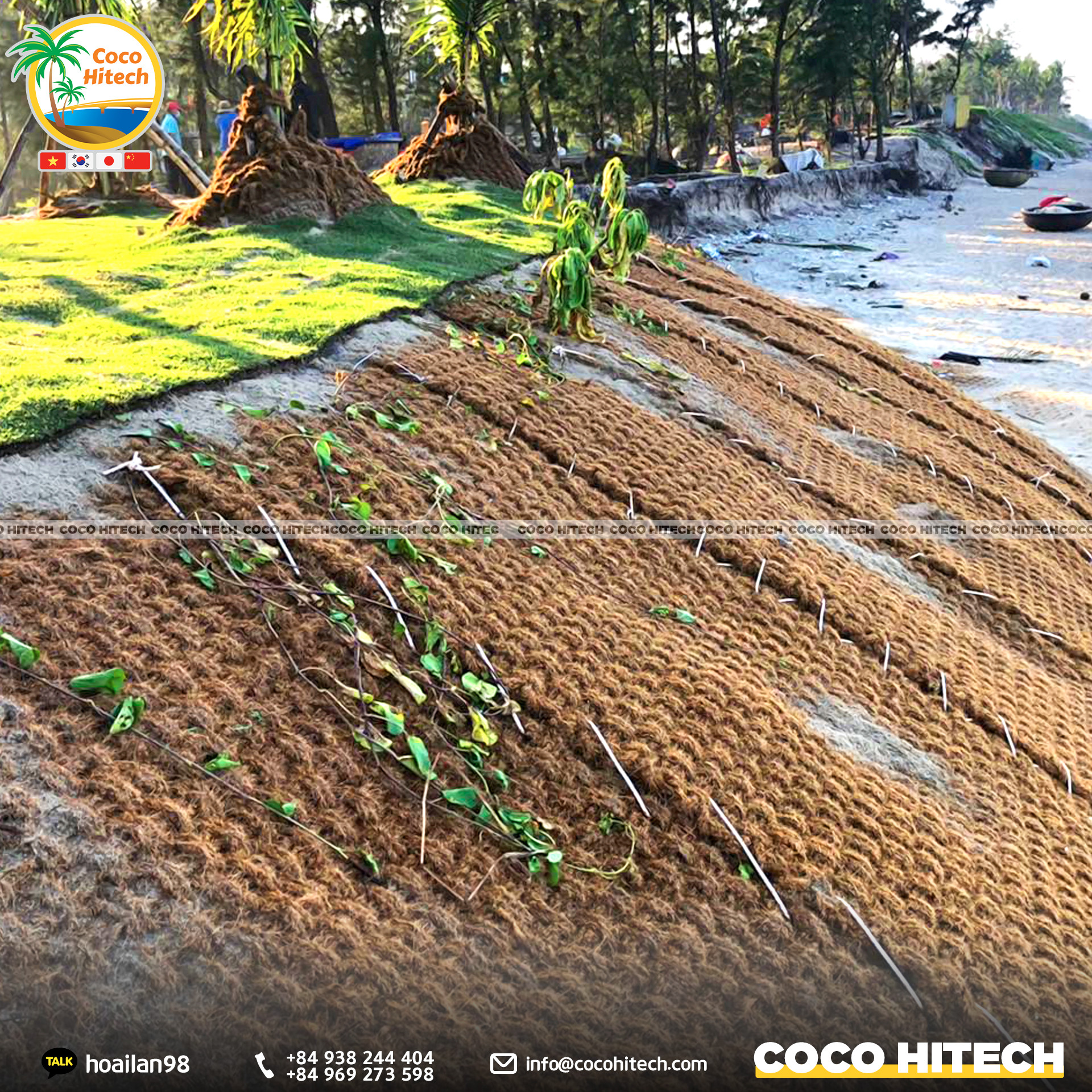 ADVANTAGES

DISADVANTAGES

Coir mat is very durable, so it can be used up to 5 years

 Coir mat is rather water resistant, can be used under rainy

Coir mat has excellent noise insulation properties.

Coir mat price is competitive compared with other material.

Natural coir mat look is vintage and beautiful,

Coir mat is 100% biodegradable, ideal alternative for saving life

x Coir mat is hard so it is more suitable for walking area than sitting areas.

x Coir mat is hand made, so production capacity sometimes is limited than machine production.
The coir mat is getting popular all over the world. Firstly, coir mat was used in Korea for road paving than it was used in the Netherland and UAE for waiting area in the bus station.
If you want to buy coir products at high quality with competitive price. Kindly contact our dedicated sales team.
대표: Mr.Ryan (Vietnam): +84 938244404 (Kakaotalk, Wechat, Whatsapp)
Ms.Lan ( 한국 영업 담당자 ): +84 969273598 | Kakaotalk ID: hoailan98
电话 (阮秀钗) +84 933320776 微信ID:TuTram1008
Ms.Vi (中文):+84397317401 微信ID:NTTV_0608
Ms. Lien(中文 : +84855062356 ; 微信 ID: liantigon284
日本 : +84 965106010 (Line)
Website: https://cocohitech.com/
Website: https://kr.cocohitech.com/
Website: https://cocohitech.jp/
Youtube: https://www.youtube.com/watch?v=X7uwnNDKJ4M&t=70s