Erosion control coir mats – outdoor coir mat – coconut coir mat also known as coir erosion control blankets or coir matting, are natural fiber mats used to prevent soil erosion in various landscaping and environmental restoration applications.
Today COCO HITECH will show you how a coconut coir mat can protect seaside embankment to make erosion control. That's so fantastic and natural beautiful. Benefits of using outdoor coir mat: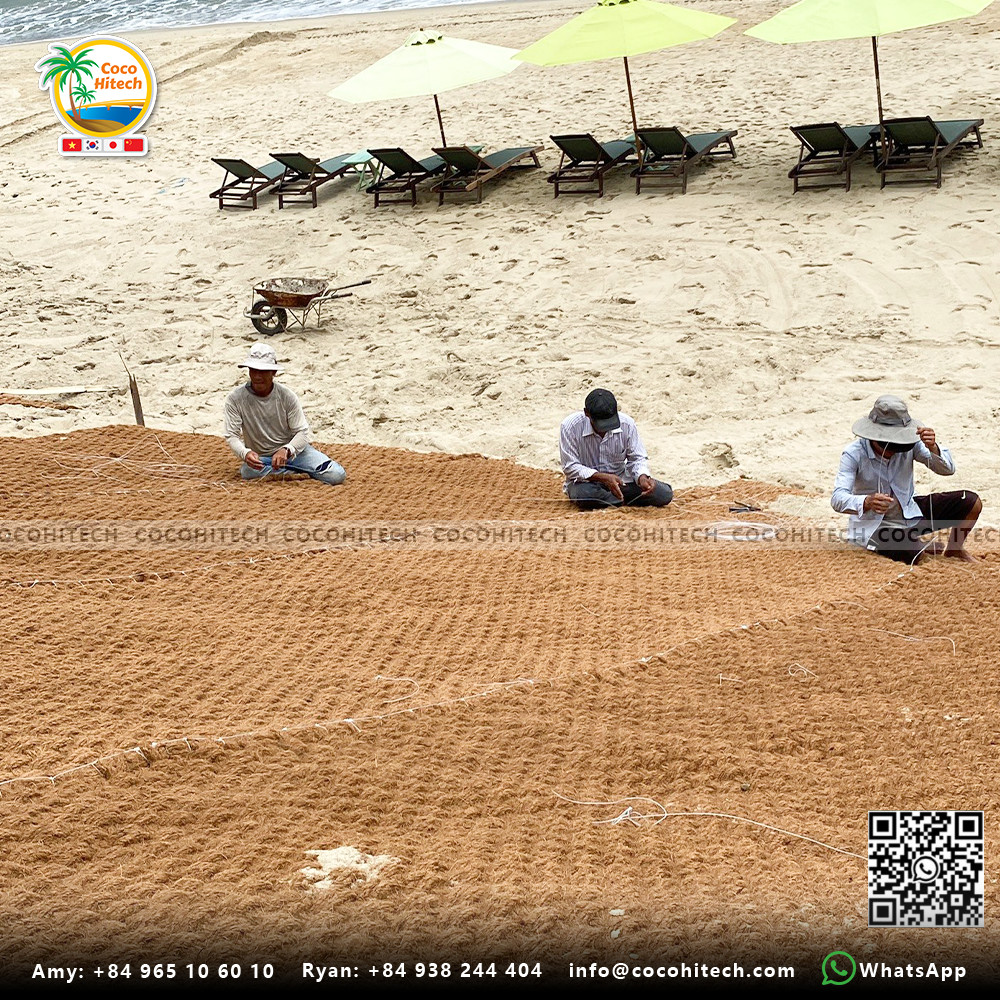 COIR LOG COIR NET FOR RIVER BANK STABILIZATIONCOIR LOG COIR NET FOR RIVER BANK STABILIZATION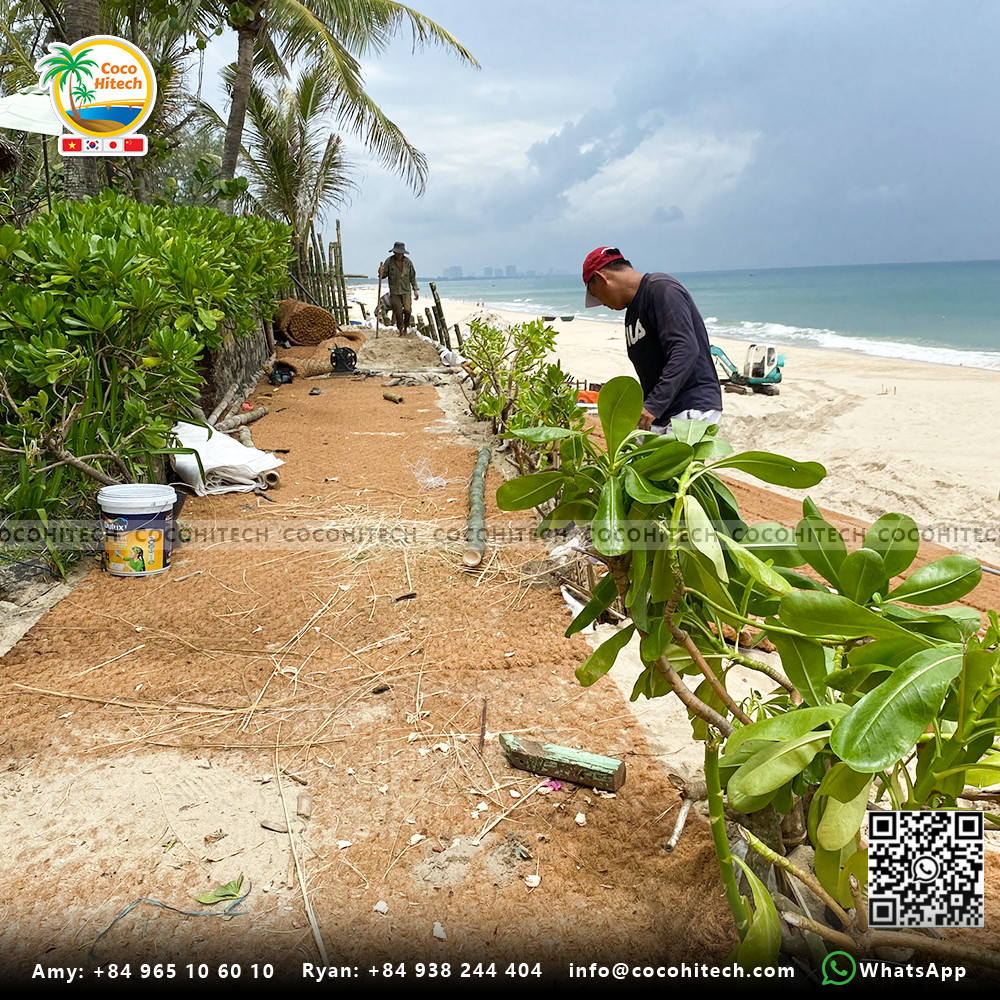 COIR LOG COIR NET FOR RIVER BANK STABILIZATION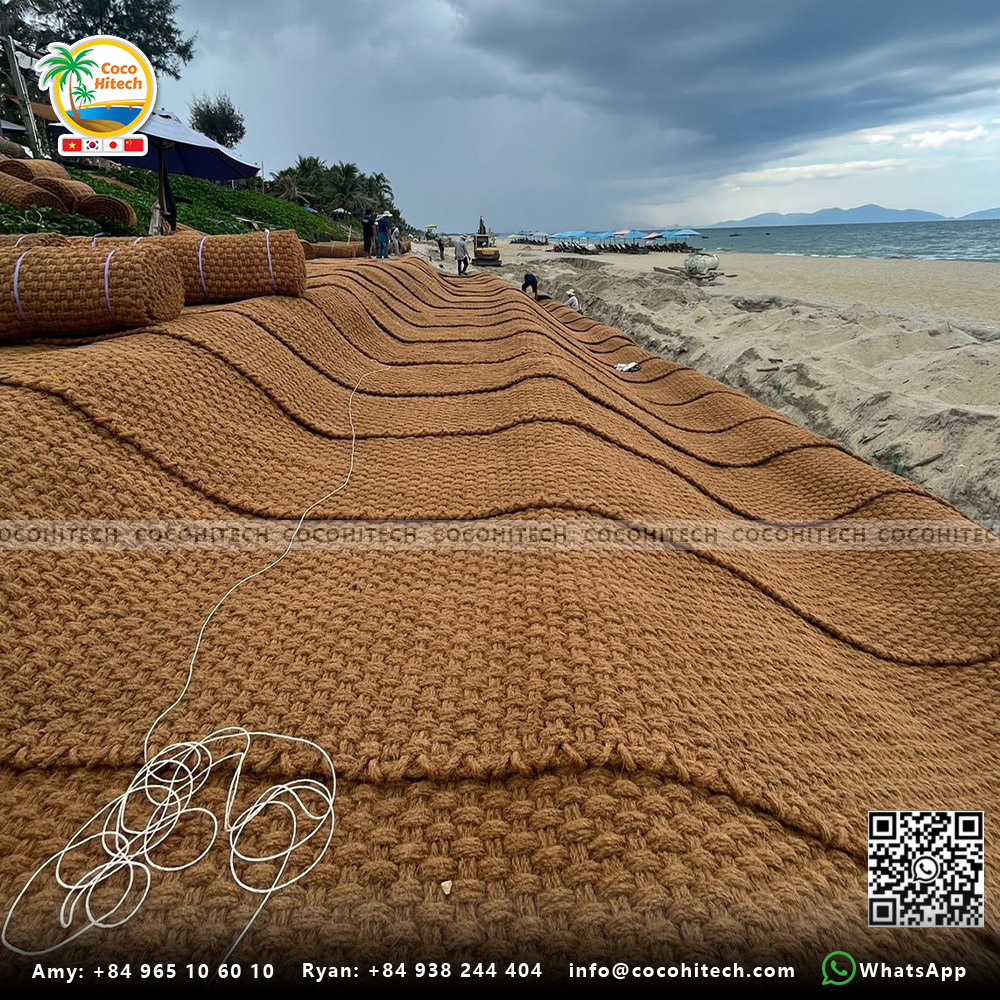 Erosion Control: Coir mats help stabilize the soil and prevent erosion by acting as a barrier against water and wind. They are often used on slopes, embankments, riverbanks, and other areas prone to erosion.
Moisture Retention: Coir fibers have the ability to retain moisture, which can be beneficial for promoting plant growth in areas where erosion control is needed.
Weed Suppression: Coir mats can help suppress weed growth, which is important in restoration projects where invasive plants can disrupt native vegetation.
Bio-compatibility: Coir is a natural material that is compatible with the environment and does not introduce harmful chemicals into the soil.
Are coir mats suitable for outdoors?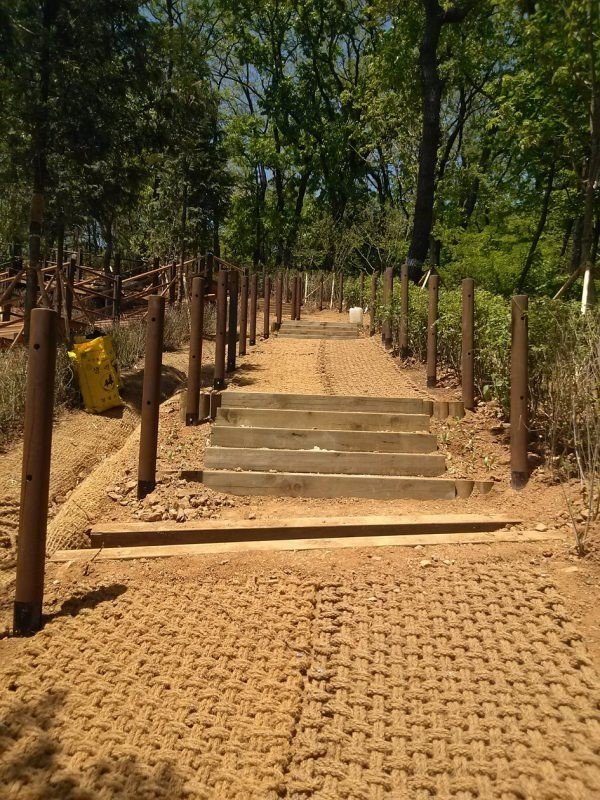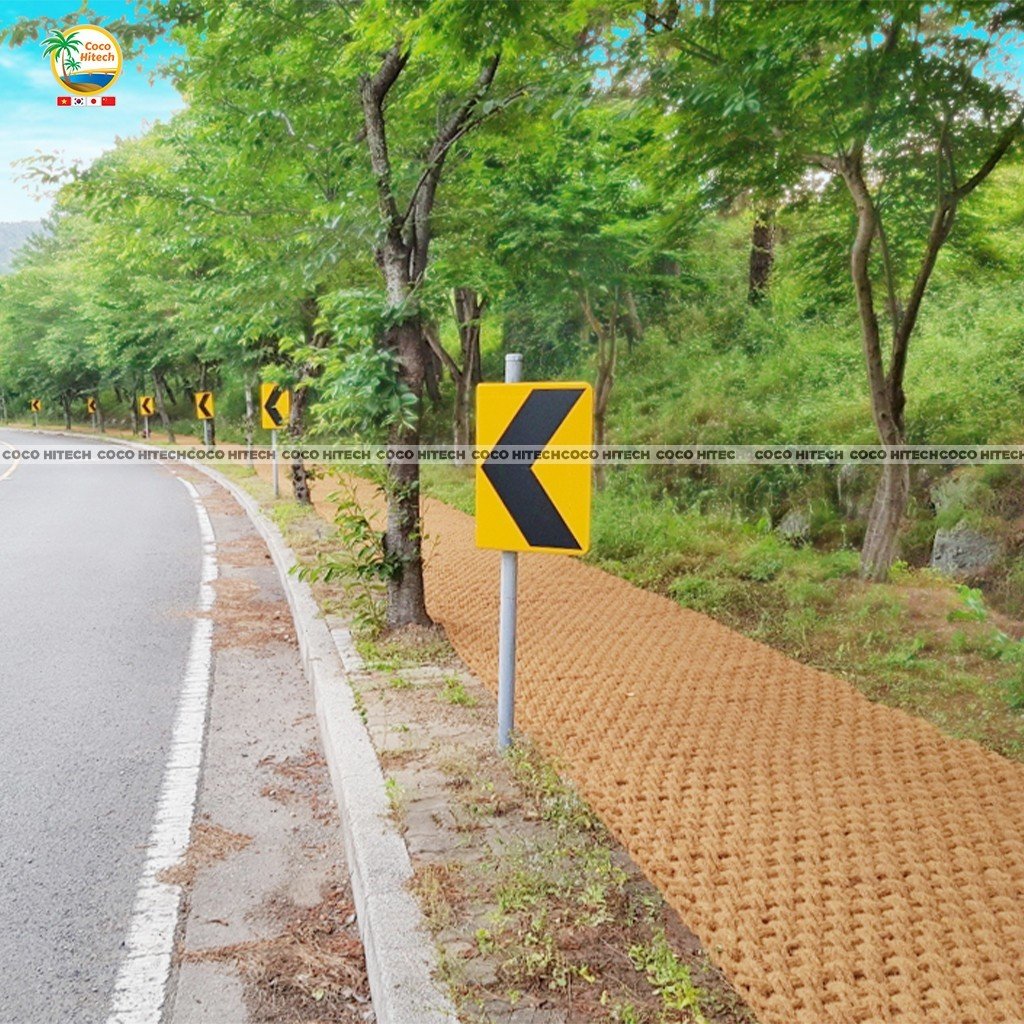 Yes, absolutely suitable. Coir fiber is water-resistant material, it will get dry quicky after being wet. A coir mat is robust and long- lasting uses outside depite sunshine and rain.
How long a coir mat can be used ?
From our customer's feed back and review: outdoor coir mat can be used within 3.-5 depend on local environment condition. Coconut fiber mat is a biodegrade material, that can help to save life save our world.
COCO HITECH is proud to be the top manufacturer of coconut products such as: coir shade sail, coconut shade sail, coconut fiber mat, coir shade sail, coir mat, coir net, coir fiber mat products at high quality with competitive price. Kindly contact our dedicated sales team.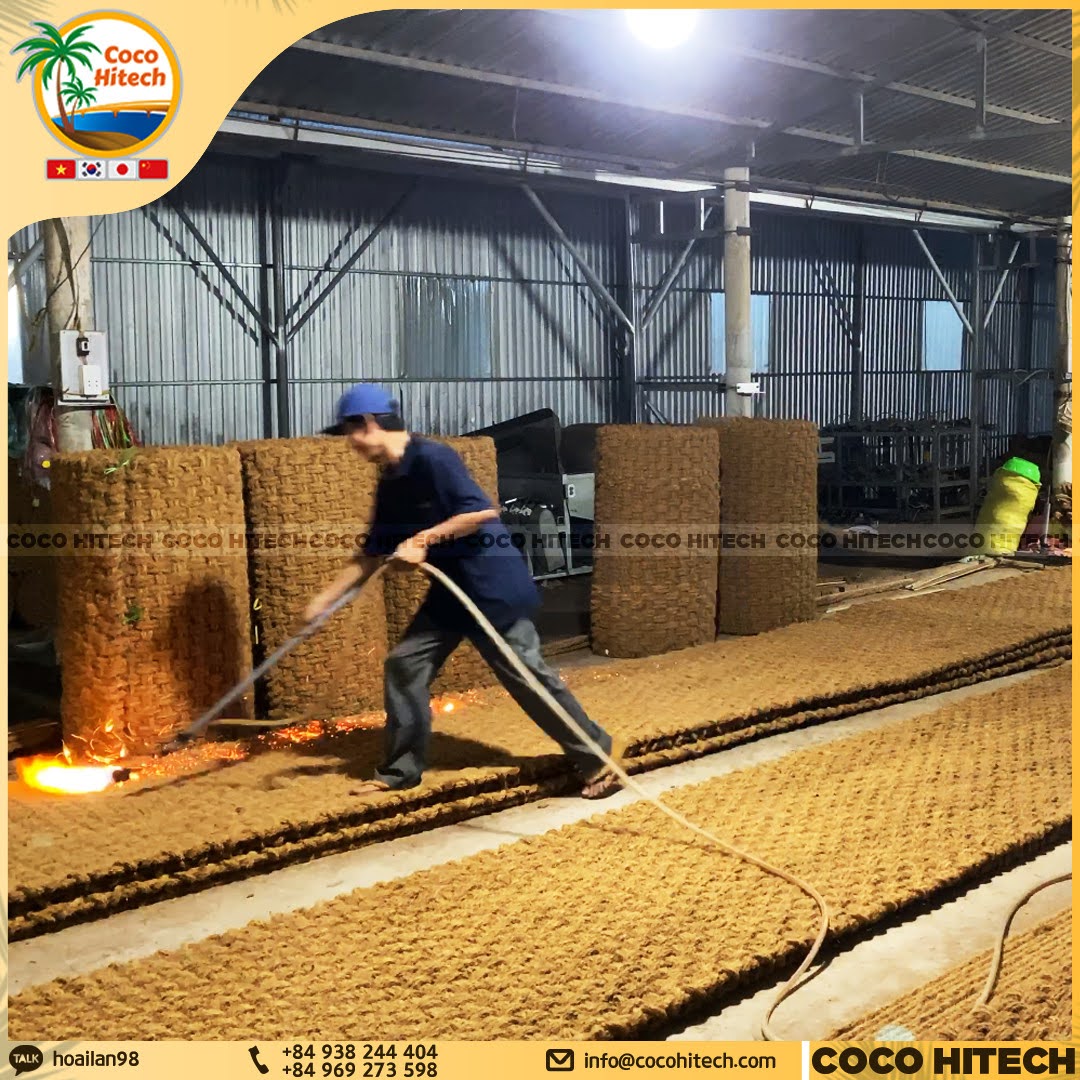 대표: Mr.Ryan (Vietnam): +84 938244404 (Kakaotalk, Wechat, Whatsapp)
Ms.Lan ( 한국 영업 담당자 ): +84 969273598 | Kakaotalk ID: hoailan98
电话 (阮秀钗) +84 933320776 微信ID:TuTram1008
Ms.Han(日本) : +84 974819071 I Line: cocohitech.info
Ms.Vi (中文)+84397317401 微信ID:NTTV_0608
Amy (English) : +84 965106010 (WhatsApp, Kakao, Line)
Website: https://cocohitech.com/
Website: https://kr.cocohitech.com/
Website: https://cocohitech.jp/