An open-top coconut coir bag, often referred to as a "coir pith bag" or "coco peat bag" is a type of bag or container made from the coco peat, coconut fiber, and coco husk chip. These bags are typically eco-friendly and biodegradable, making them a sustainable choice for various purposes. Open-top coco peat bags are usually used for planting cannabis, blueberries in USA.
Today, we will study why an open top coco peat bag can be used?
SPECIFICATION OF OPEN TOP COCO COIR BAG
| | |
| --- | --- |
| EC | : <  0.5mS |
| pH | : 5.5 – 6.8 |
| Pallets dimensions | : 110 x 110 cm |
| Packing | : 20 pallets/ 40'HC |
| Organic matter | : > 90% |
| S/N ratio | : 80% |
| Size | : < 1 gallon – 5 gallons |
  2. ADVANTAGES OF USING OPEN TOP COCO COIR BAG?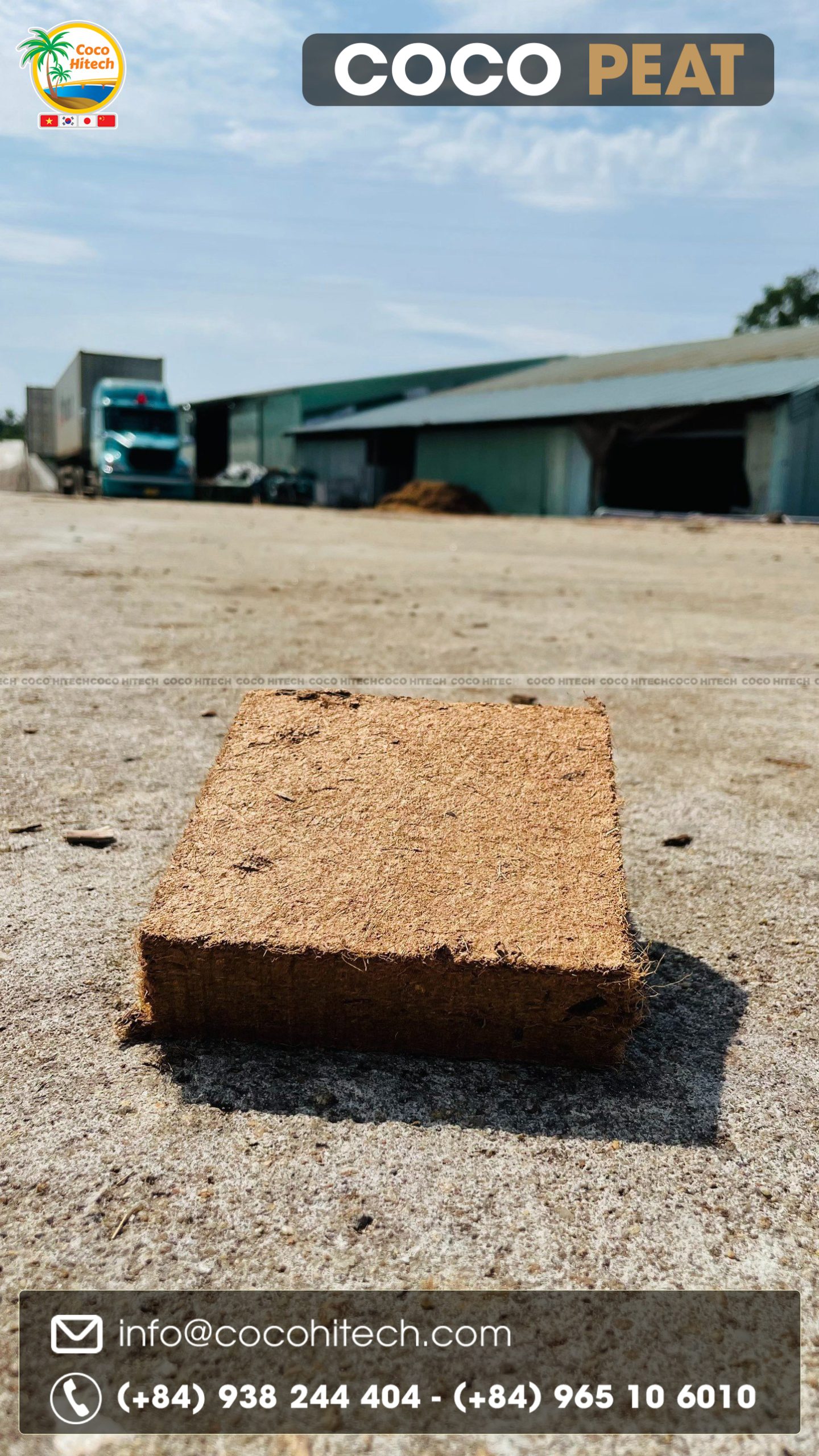 Open-Top design: As the name suggests, open-top coco bags do not have a traditional closure like zippers or buttons. They have an open mouth, making it easy to access the contents inside.
Size: These bags come in various sizes and shapes, from small pouches to larger tote-style bags. The size and shape depend on the intended us
Biodegradable: One of the key advantages of coco bags is their biodegradability. When disposed of properly, they will break down naturally and have minimal impact on the environment.
Sustainability: Coconut husk is a renewable resource, and using it to create bags helps reduce waste and promote sustainability.
Uses for agriculture : : Open-top coco bags are popularly used in greenhouse or growing cannabis and blueberry or other fruits.
Uses for horticulture: Open-top coco bags are commonly used for planting and growing flower
COCO HITECH is proud to be the top manufacturer of coconut products such as: coir shade sail, coconut shade sail, coconut fiber mat, coir shade sail, coir mat, coir net, coir fiber mat products at high quality with competitive price. Kindly contact our dedicated sales team.
대표: Mr.Ryan (Vietnam): +84 938244404 (Kakaotalk, Wechat, Whatsapp)
Ms.Lan ( 한국 영업 담당자 ): +84 969273598 | Kakaotalk ID: hoailan98
电话 (阮秀钗) +84 933320776 微信ID:TuTram1008
Ms.Han(日本) : +84 974819071 I Line: cocohitech.info
Ms.Vi (中文)+84397317401 微信ID:NTTV_0608
Amy (English) : +84 965106010 (WhatsApp, Kakao, Line)
Website: https://cocohitech.com/
Website: https://kr.cocohitech.com/
Website: https://cocohitech.jp/