COCONUT COIR MAT are becoming popular a biodegradable alternative that is used as entrance or pavement in public area, yard, hill or coastal for erosion control thanks to its durable and environment friendly.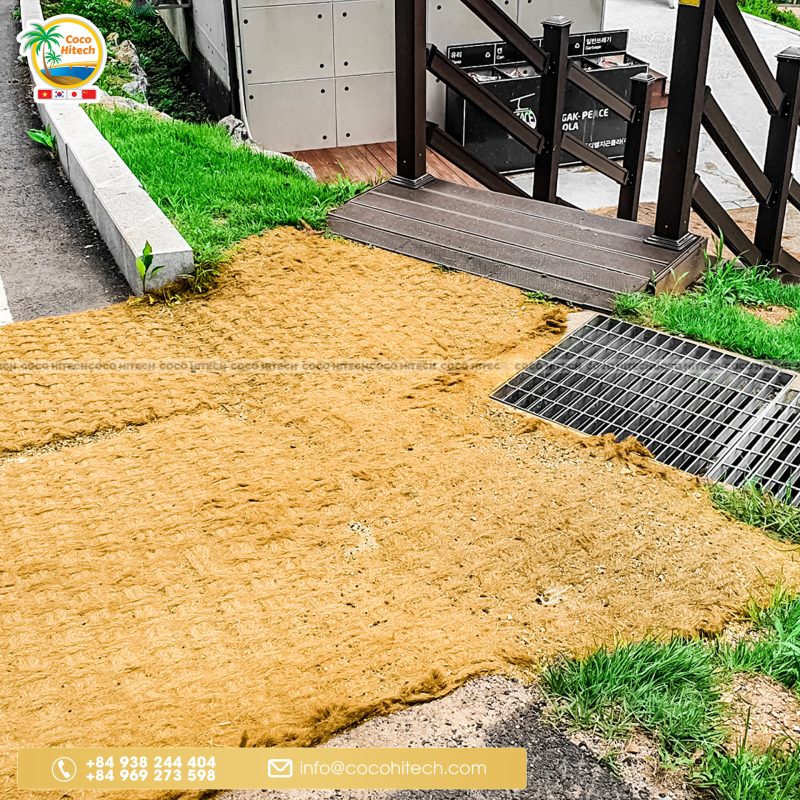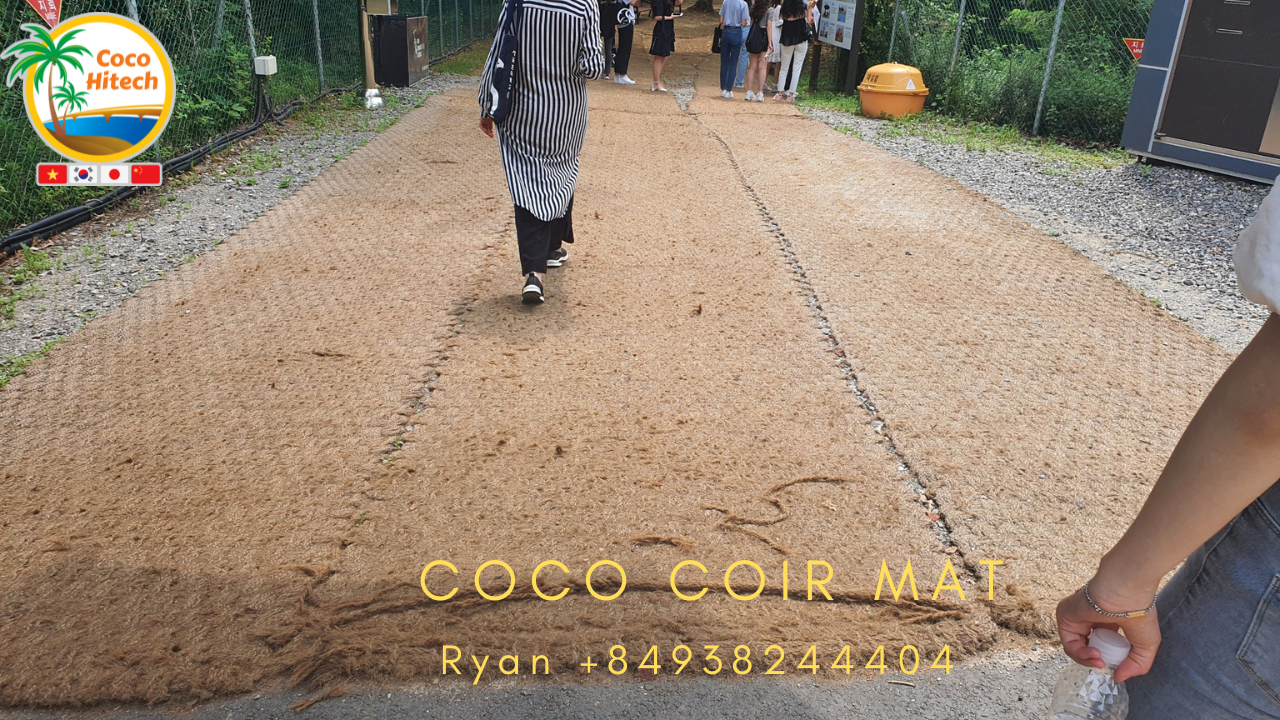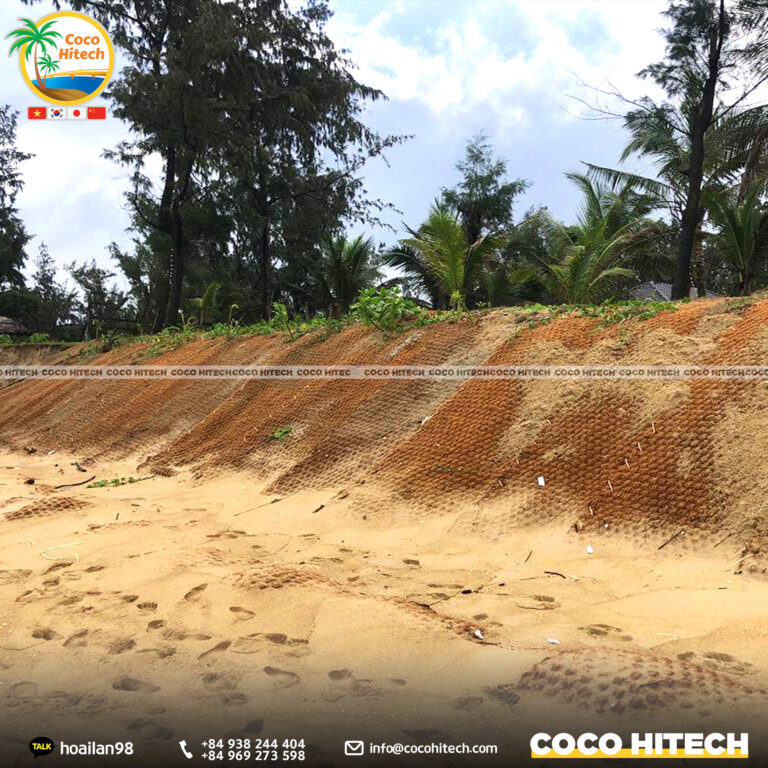 Today, COCO HITECH will show you the reason why coir mats are popular used and preferred?
Aesthetics: Coir mat have natural color and designs, helping to create a beautiful and impressive space. This is suitable for street decoration, bringing ordinary spaces to life and attracting tourists.
Environment Friendly: Coir mat are made from natural fibers, are not harmful to the environment and can be reused, reducing the amount of waste generated from the use of other types of road mats.
Anti-slip properties: Coir mats have high friction, which helps prevent the risk of slipping and ensures safety for pedestrians.
Feet conformity: Coir mats have good elasticity, help reduce the impact when stepping and bring comfort to the feet when walking.
Economical price: coir mat are mass-produced in Ben Tre and by local workers so the price is very competitive and affordable.
COCO HITECH'S NEW COIR MAT PRODUCTS: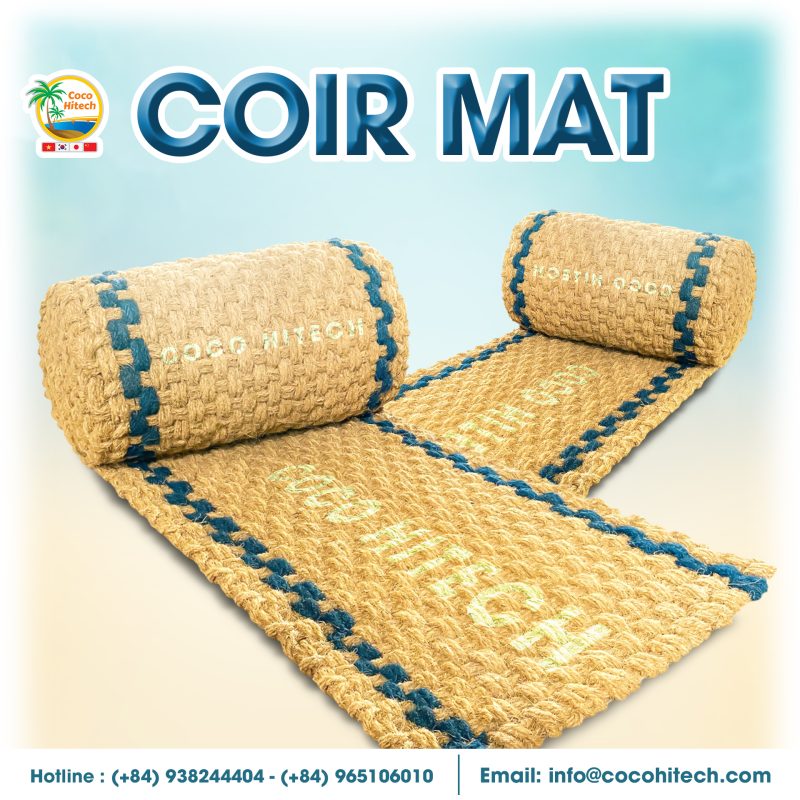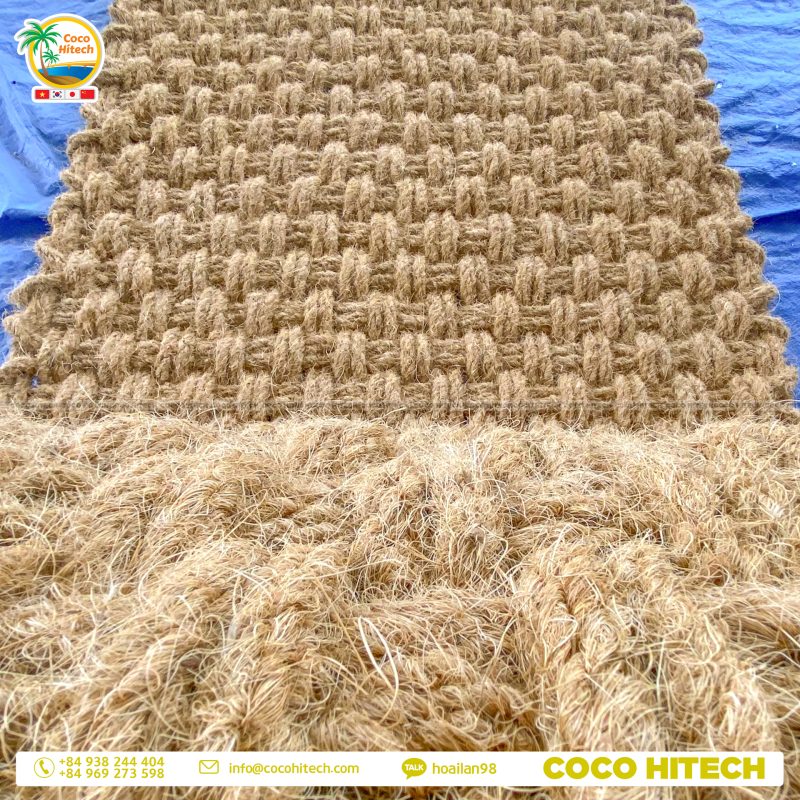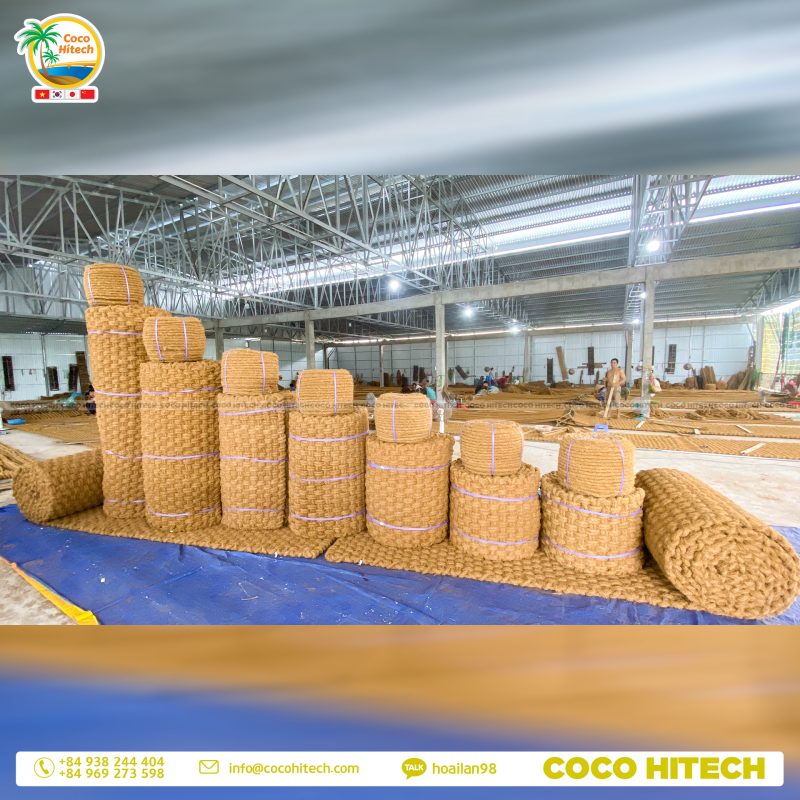 There are 2 main kind of outdoor coir mat in: traditional coir mat & color coir mat. It depend on our customer requirement.
If  you have any inquiry, don't hesitate to contact our sales team.
대표: Mr.Ryan (Vietnam): +84 938244404 (Kakaotalk, Wechat, Whatsapp)
Ms.Lan ( 한국 영업 담당자 ): +84 969273598 | Kakaotalk ID: hoailan98
阮秀钗 (中文): +84 933320776 微信ID:TuTram1008
Amy: +84 965106010 (WhatsApp, Line, Zalo)