1. What is coconut fiber?
Natural coconut fiber 
Coconut fiber, is a natural fiber extracted from the outer husk of coconut and used in products such as floor mats, doormats, brushes and mattresses. Coir is the fibrous material found between the hard, internal shell and the outer coat of a coconut.
2. What coir matress/ coconut fiber matress made from?
Coconut fiber matress
Coconut fiber matress are ideal for hot summer days because of the coolness they bring.Coir mattress is produced on modern advanced technology with completely natural ingredients
– Coconut fiber: Ingredients are the main material to make a coir mattress and account for up to 90%. Before being put into processing, coconut fiber is separated from the coconut shell, then removed the inappropriate components, finally brought to dry, sun-dried.
– Latex: The remaining 10% in the processing of coir mattress is this material
3. Amazing use of natural coir matress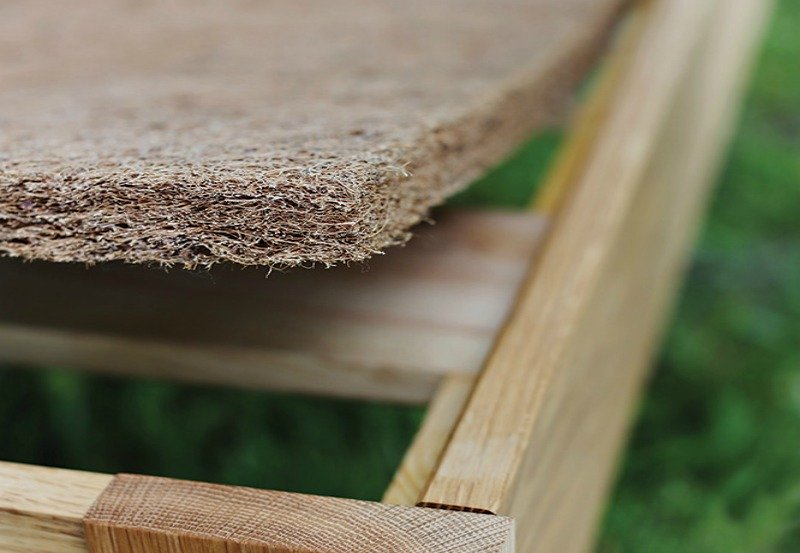 Natural coconut fiber matress
Eco-friendly Nature – Since coir mattresses are made of natural fibers obtained from coconut, these mattresses are completely eco-friendly. Also, no harmful substances or chemicals are used in either extracting the fibers or manufacturing the mattress. Hence, it is also good for the user's health and skin.
Hygroscopic Nature – Due to mesh of the coconut coir in the mattress, circulation of air or even moisture for that matter becomes easy. This gives rise to the hygroscopic nature of the coir mattresses. These mattresses can absorb not only the sweat of the sleeper but also moisture from the air around it. This humid air can easily percolate through the dense network of the mattress and thus keeps the mattress moisture free. Therefore, skin doctors highly recommend sweaty sleepers to use coir mattresses.
Resistant to Dirt, Dust and Moths – Coconut coir is naturally resistant to dirt and dust. Moreover, it has anti-allergic and anti-bacterial properties. Thus, moths, bacteria and other disease-causing germs to stay away from coir mattresses
Springy Nature – The best kind of mattress for humans is one that is medium-firm and slightly springy. This is exactly the nature of the coir mattresses. The two months of curling period of the coir makes them slightly springy naturally. Unlike the foam mattresses, this bouncy nature is natural and hence is good for the spine of the humans while they lie down on the mattress.
4. Why COCOHITECH JSC?
At cocohitech, all product are natural and hand-made with all dedicated stafff and skillfull worker. We are proud to be top natural coconut fiber, coir mat, coir ropes, coir nets supplier to Korean, China, Japan, Dubai… . Our mission is to deliver high qualified product with best competitive price that help to enhance  bussiness for our customer. If you have any inquiry, question, request, don't hesitate to contact with us.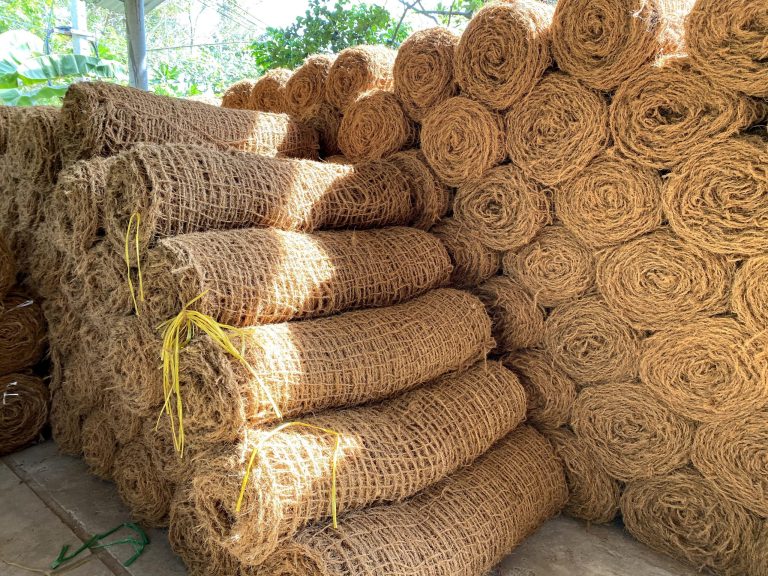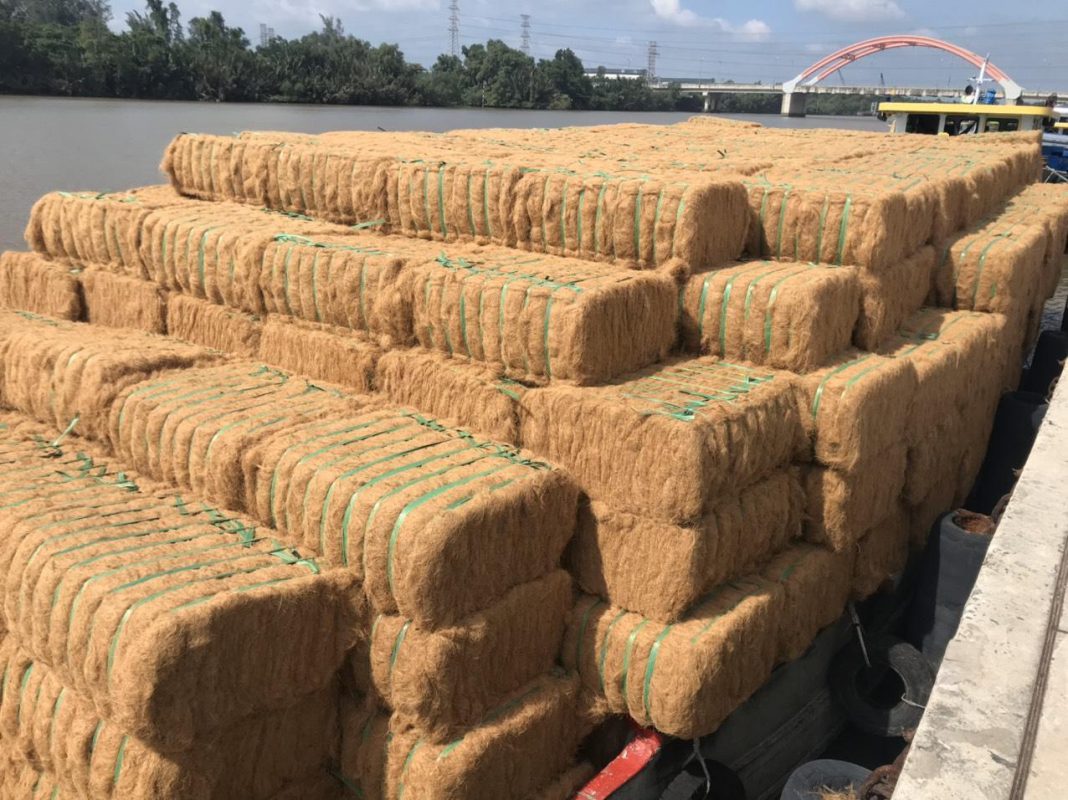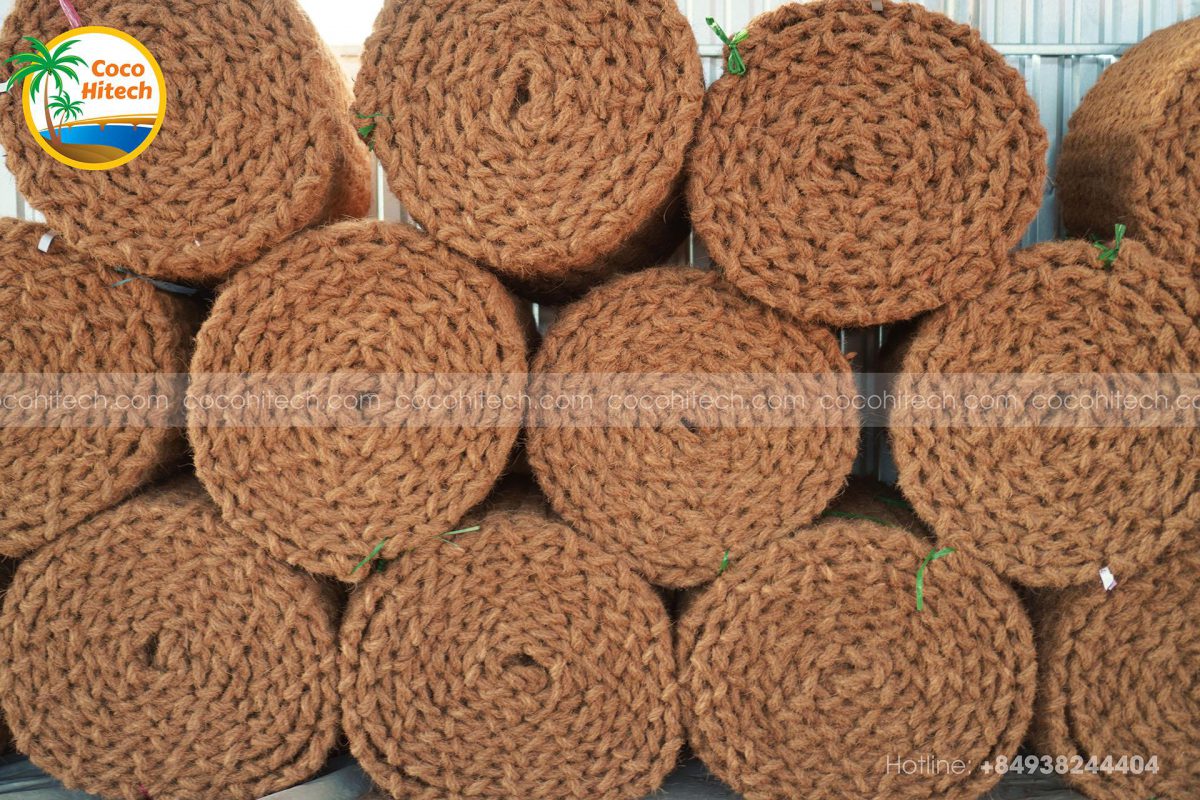 Coconut coir net, coconut fiber, coconut coir rope, coconut coir mat of Cocohitech JSC
Representative: Mr. Ryan (Vietnam ): +84 938244404
Ms Lan (Korea ): + 84 969273598
kakaotalk id: hoailan98
Website: https://cocohitech.com/
Youtube: https://www.youtube.com/watch?v=yQEFhlpF3Fs&t=2s
Instagram: https://www.instagram.com/cocohitech/?hl=ko
Naver blog: https://blog.naver.com/cocohitech_jsc
Kakao Story: https://story.kakao.com/cocohitechvn