What is coir rope?
Coir rope is made by twisting coconut fiber into thicker and stronger strings to become coir rope. The coir fiber is relatively waterproof, and is one of the few natural materials that are resistant to damage by seawater.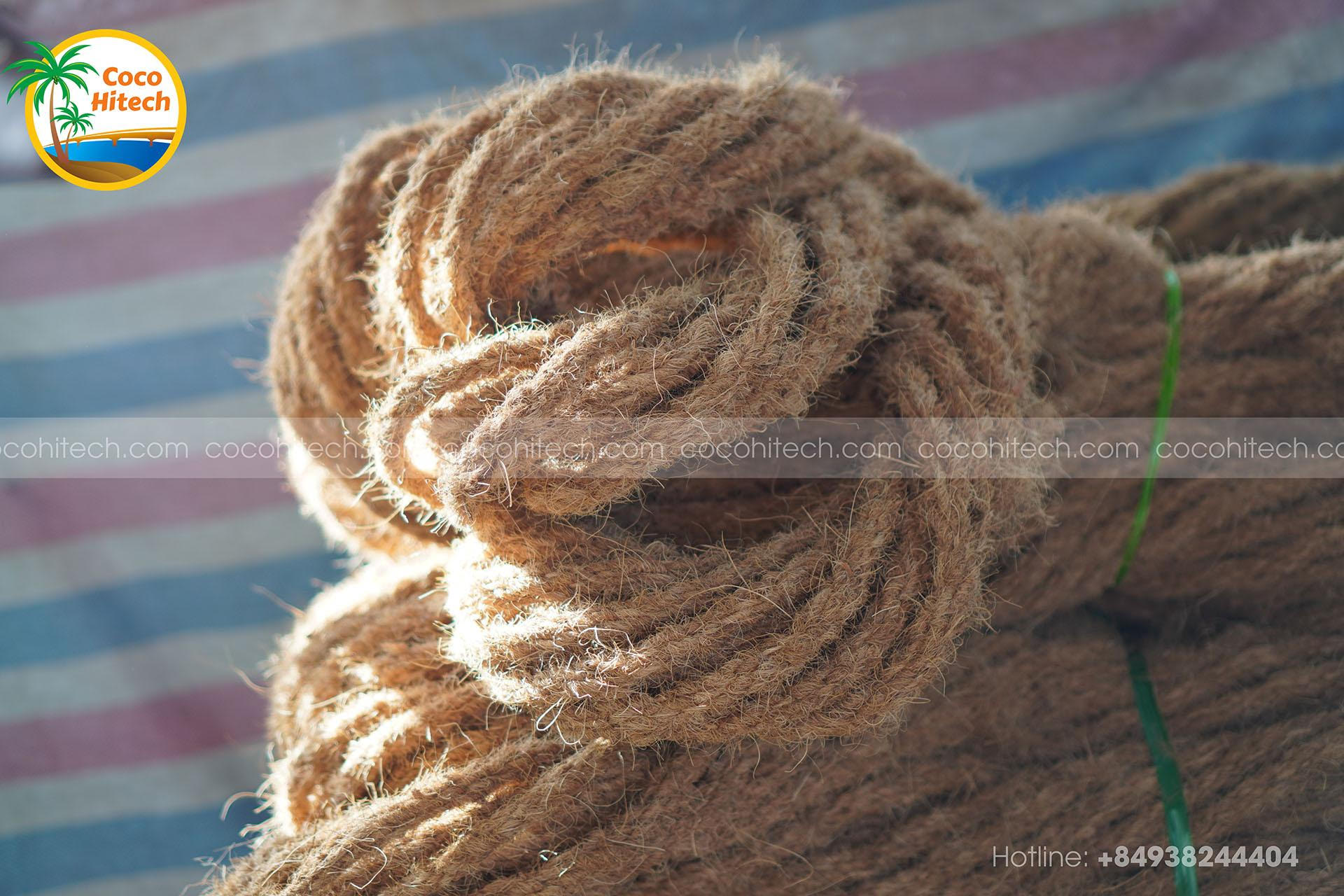 What is coir rope used for ?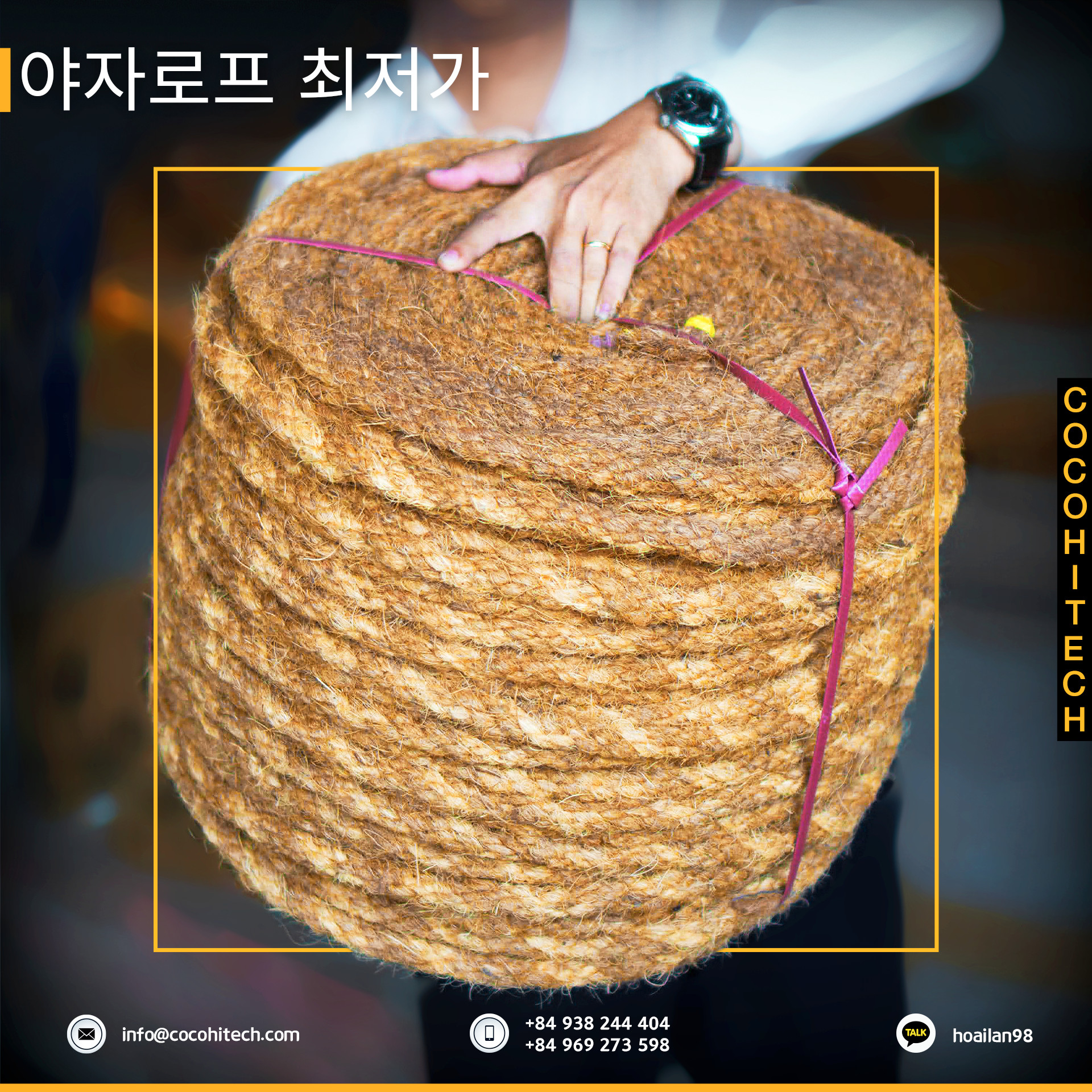 Used for packaging
Making coir mat

COIR MAT

Making coir net

COIR NET VIETNAM

Providing an eco-friendly alternative to deal with environment problems

coir rope 24
Coir rope Vietnam – COCO HITECH JSC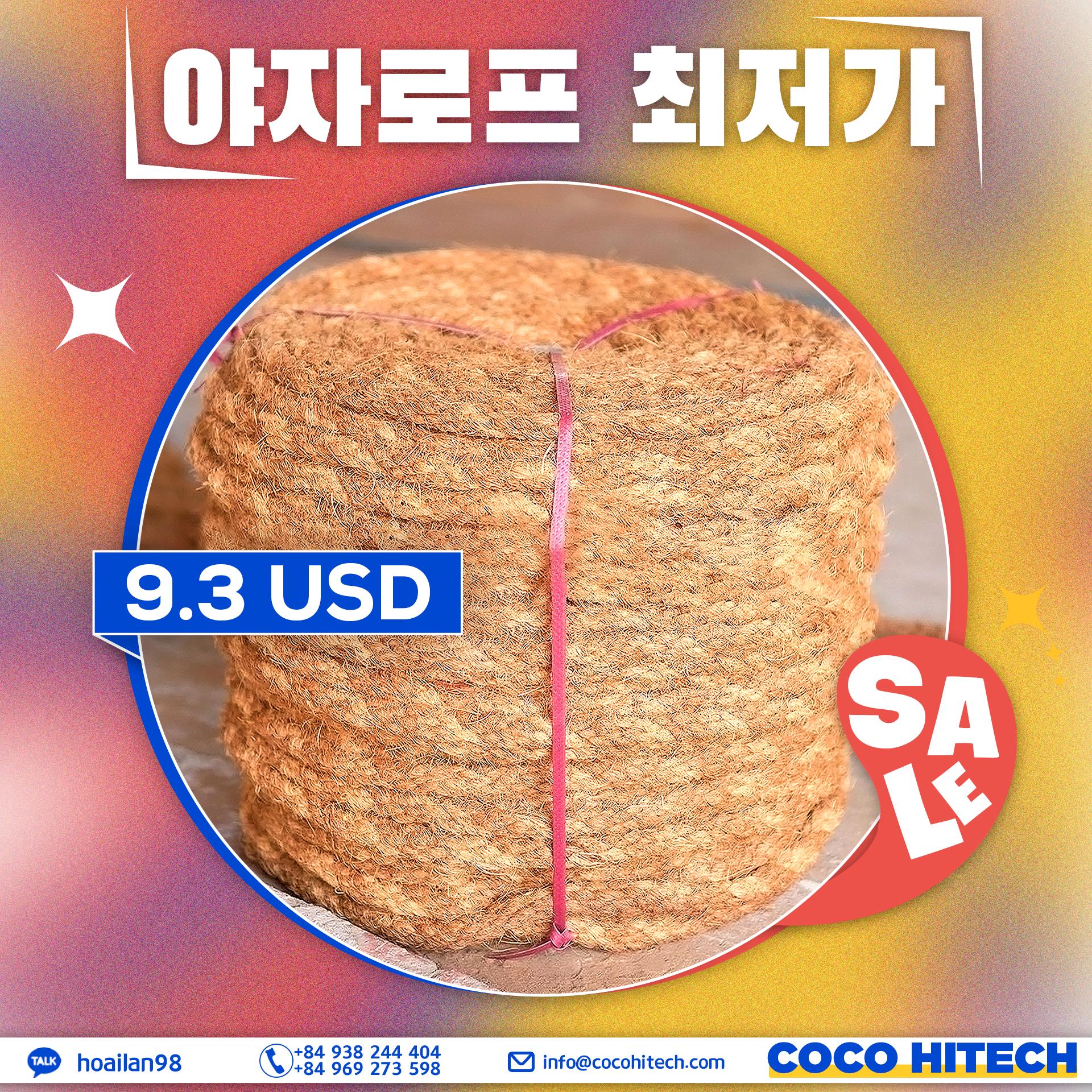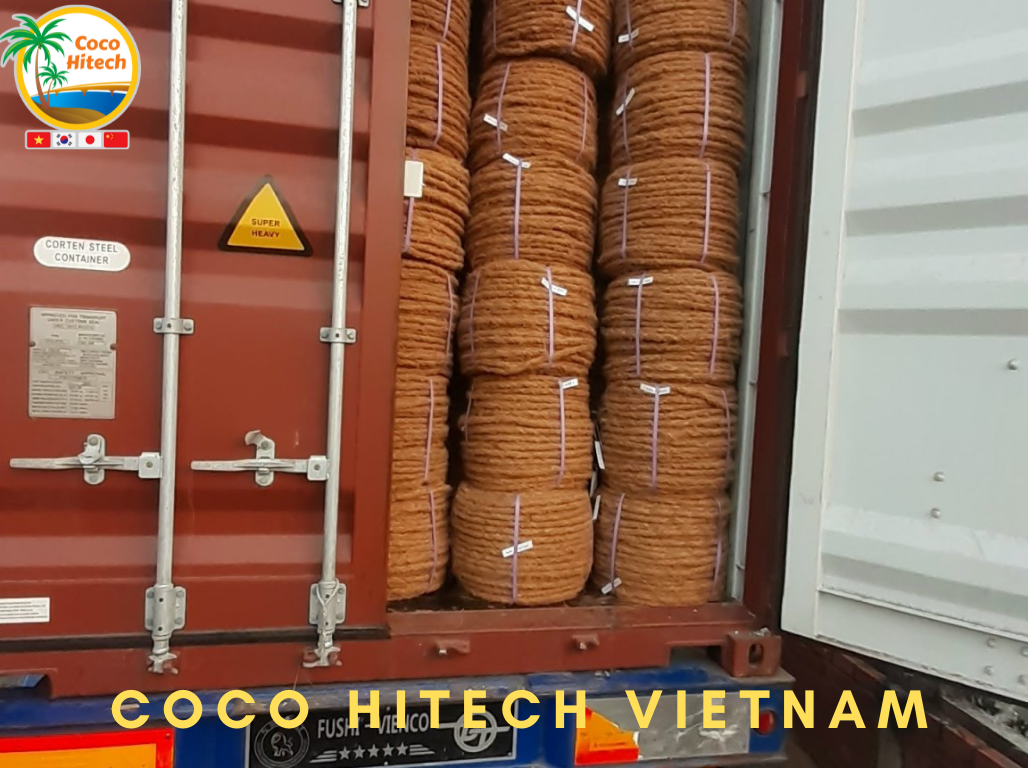 The coir rope is sold to the main market is Korean and China. At COCO HITECH, a coir rope roll cost at 9.3 USD. If you want to order a big order, the more the better price.
If you want to buy coir products at high quality with competitive price. Kindly contact our dedicated sales team.
대표: Mr.Ryan (Vietnam): +84 938244404 (Kakaotalk, Wechat, Whatsapp)
Ms.Lan ( 한국 영업 담당자 ): +84 969273598 | Kakaotalk ID: hoailan98
电话 (阮秀钗) +84 933320776 微信ID:TuTram1008
Ms.Vi (中文):+84397317401 微信ID:NTTV_0608
日本 : +84 965106010 (Line)
Website: https://cocohitech.com/
Website: https://kr.cocohitech.com/
Website: https://cocohitech.jp/
Youtube: https://www.youtube.com/watch?v=X7uwnNDKJ4M&t=70s