Why need to stop erosion in hill?
On a hill, coir net is used for stop slope erosion since it  occurs even faster and stronger. Its effects are more devastating and contribute to this global decline. If slope erosion aren't implemented, there will be serious damages such as: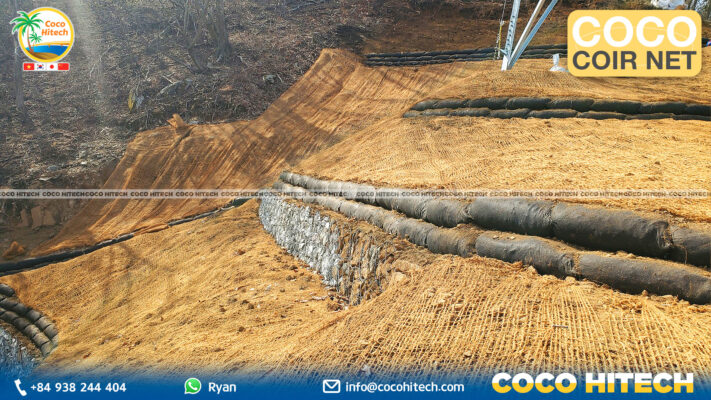 Nutrients loss after rainstorm
Flood increase in waterfall
Tree are eroded
A degradation in local air quality because of exposed soils
Silt build-up at the bottom of driveways
Soil and mud will splilled ont to road
Harmful to marine life & river life
 How long coir net coir mat can be used in a hill?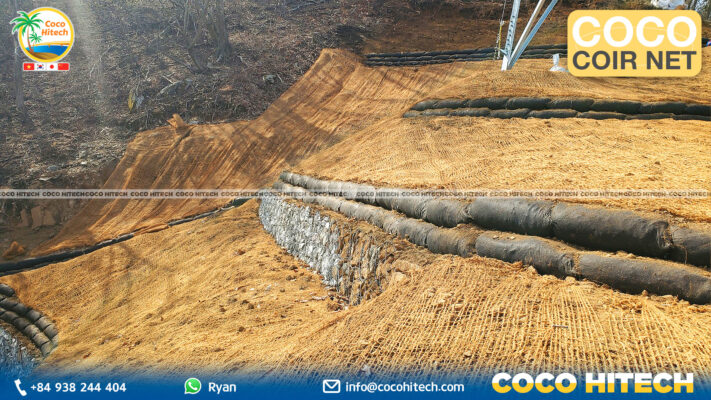 Generally, coir net Vietnam can be used in 4- years, however different outside enviroment will cause different lifetime of coir mat.
Advantages of using coir net?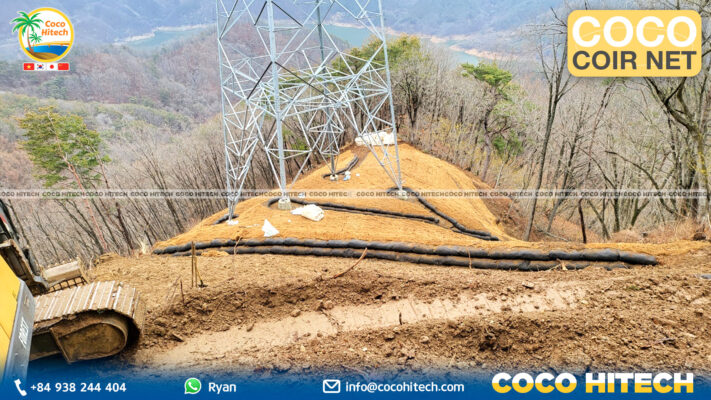 100% biodegradable
Environmental friendly
Easy to install
Flexible and durable
Coir net manufacturer – COCO HITECH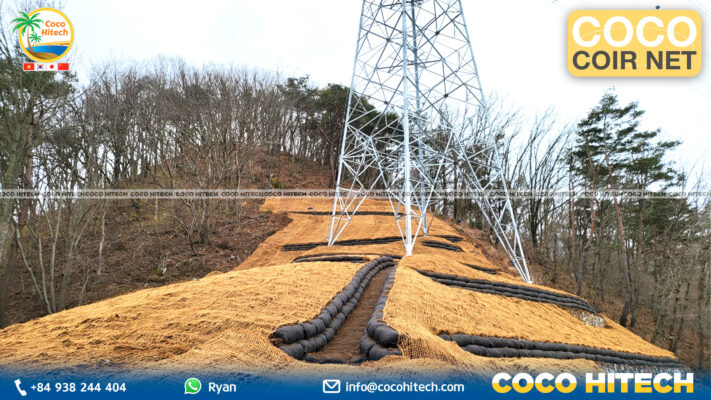 Our coir net are made by 100% natural coconut fiber and weave by our skillful worker. Morover each coir mat is under strictly quality controll (QC & QA). We delivered thousand of coir mat roll everymonth so our coir net price is always the most competitive in Vietnam.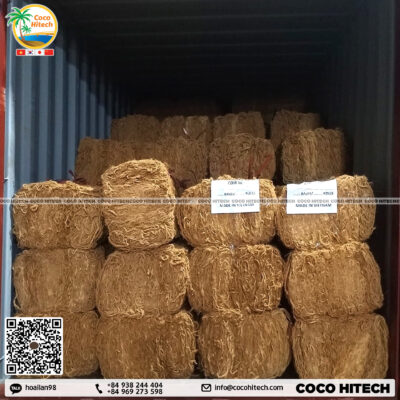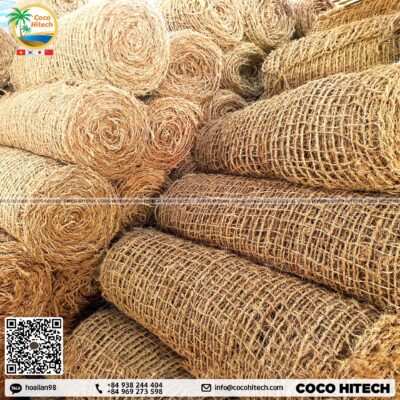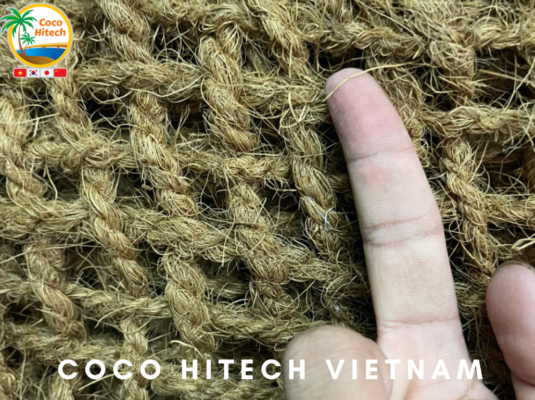 If you want to buy coir products at high quality with competitive price. Kindly contact our dedicated sales team.
대표: Mr.Ryan (Vietnam): +84 938244404 (Kakaotalk, Wechat, Whatsapp)
Ms.Lan ( 한국 영업 담당자 ): +84 969273598 | Kakaotalk ID: hoailan98
电话 (阮秀钗) +84 933320776 微信ID:TuTram1008
Ms.Vi (中文):+84397317401 微信ID:NTTV_0608
Ms. Lien(中文) : +84855062356 ; 微信 ID: liantigon284
日本 : +84 965106010 (Line)
Website: https://cocohitech.com/
Website: https://kr.cocohitech.com/
Website: https://cocohitech.jp/
Youtube: https://www.youtube.com/watch?v=X7uwnNDKJ4M&t=70s