Coir net that is also called coir matting or coir mesh is getting more popular in the world because of its nature and enviroment friendly.
Coir netting roll or erosion coir mat control  is used more widely in China, Korean, Japanese and in Europe. It's used to cover farm, road, slope, river blank to prevent for soil erosion. The use of coir net is help to save enviroment and save human life.
HOW TO MAKE A COIR NET?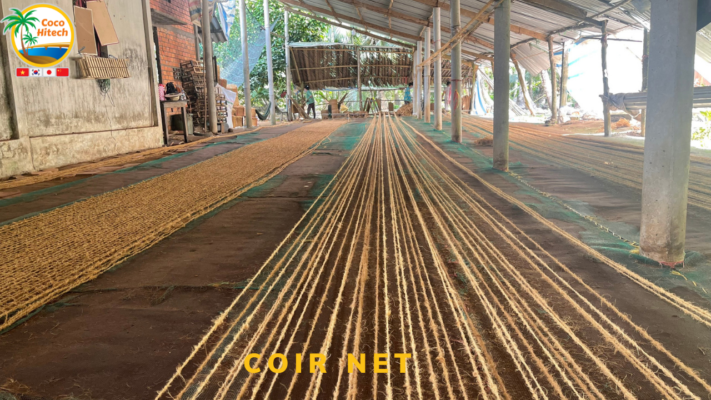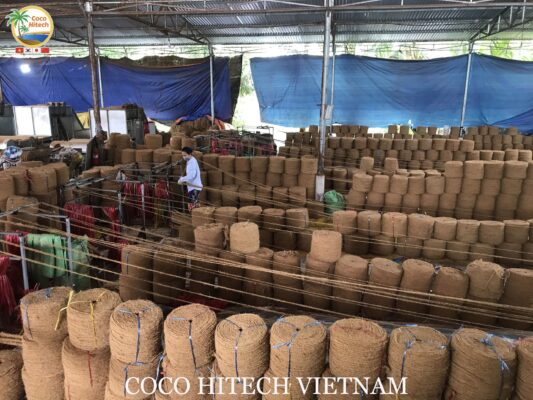 Our workers use coir yarn to weave coconut ropes, and then weave the coconut ropes into coconut nets. The amount of coconut wire mesh depends on the customer's requirements and application
KINDS OF COIR NET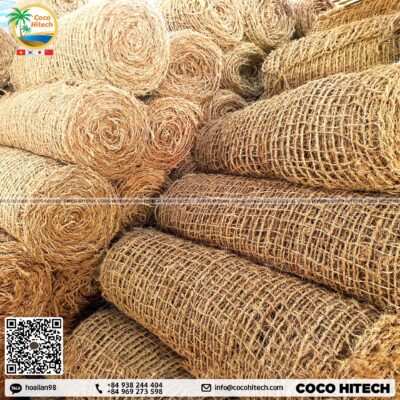 Coir net 36*24 : 36 cords in width, 24 cords in length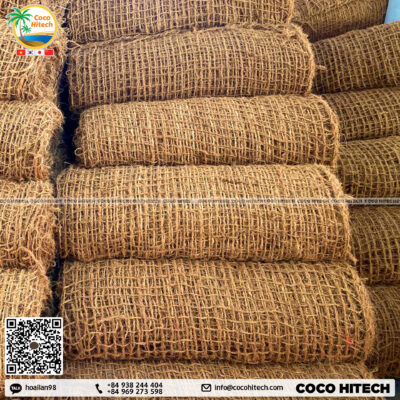 Coir net 18*16 : 18 cords in width, 16 cords in length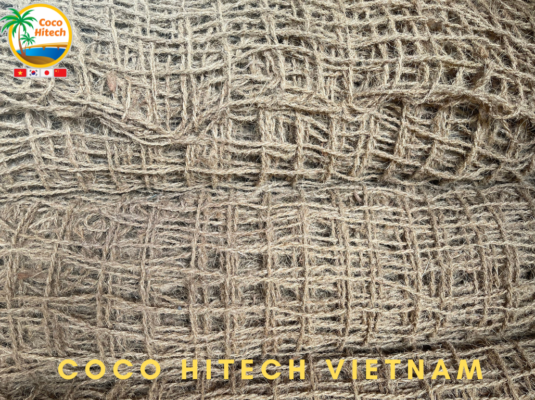 Coir net 40*40 : 40 in cords in width, 40 cords in length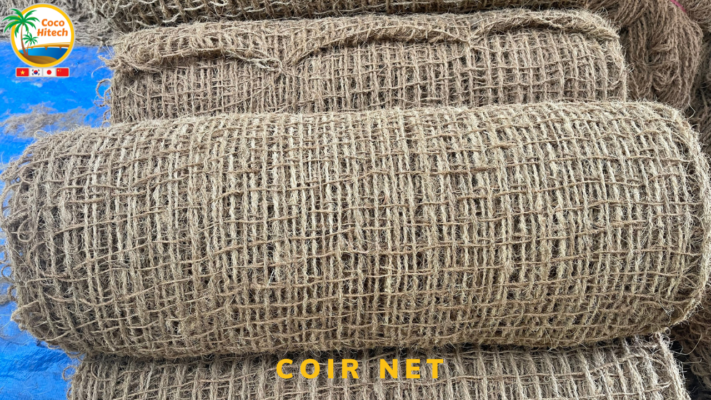 Coir net 70*70 : 70 cords in width, 70 cords in length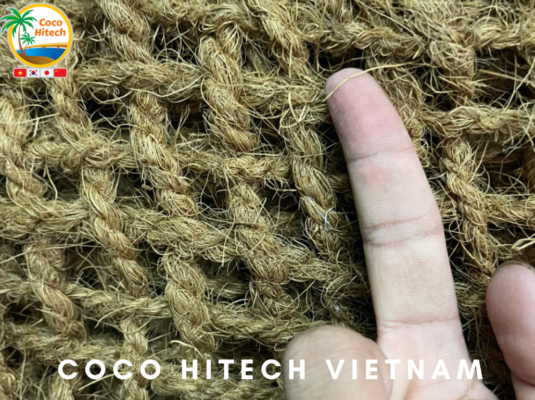 WHERE TO BUY COIR NET ?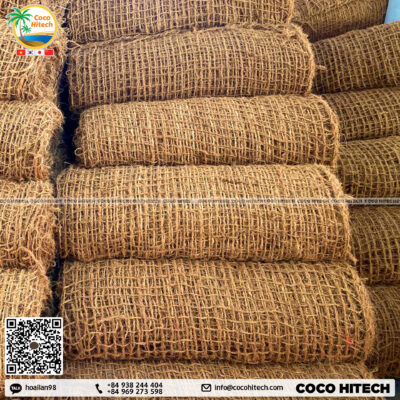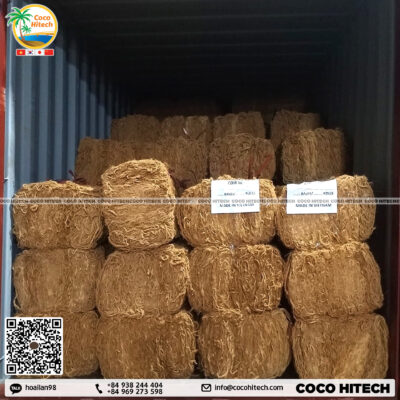 If you search coir net Vietnam, you will find COCO HITECH everywhere in google, facebook, instagram, tiktok. At COCO HITECH, we always try to deliver the best quality coir net made by our skillfull worker.
If you want to buy coir products at high quality with competitive price. Kindly contact our dedicated sales team.
대표: Mr.Ryan (Vietnam): +84 938244404 (Kakaotalk, Wechat, Whatsapp)
Ms.Lan ( 한국 영업 담당자 ): +84 969273598 | Kakaotalk ID: hoailan98
电话 (阮秀钗) +84 933320776 微信ID:TuTram1008
Ms.Vi (中文):+84397317401 微信ID:NTTV_0608
Ms. Lien(中文) : +84855062356 ; 微信 ID: liantigon284
日本 : +84 965106010 (Line)
Website: https://cocohitech.com/
Website: https://kr.cocohitech.com/
Website: https://cocohitech.jp/
Youtube: https://www.youtube.com/watch?v=X7uwnNDKJ4M&t=70s