Today, we will visit COCO HITECH factory to see how coir net is produce for export. At our factory, we will see a lot of coir products such as: coir fiber, coir mat, coir net, coir mulch mat, ….
Coir net is made of 100% coir fiber and used for multiple purpose such as: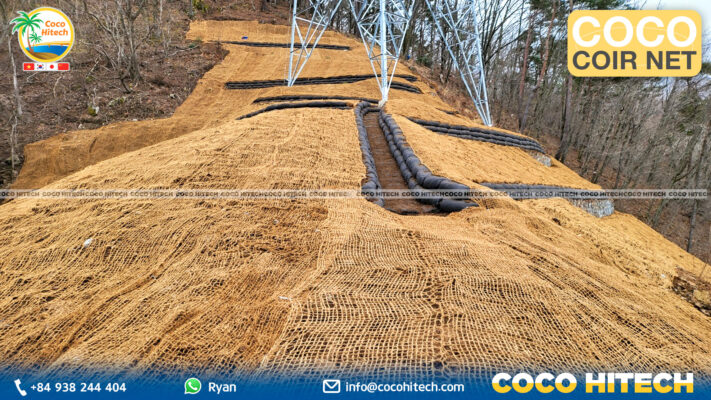 Hill erosion control
Coastal erosion control
Wetlland construction
River bank revegetation protection
COIR NET PRODUCTION AT COCO HITECH
COIR NET PRODUCTION

COIR YARN PRODUCTION

Coir net Vietnam

COIR NET STOCK

coir net vietnam

COIR NET EXPORT

COIR NET VIETNAM

COIR NET VIETNAM
COCO HITECH has received a 100 container of Coir mat Purchase Order from customer in July. We manage and select the best quality of coir to export to China, Korean and Europe market.
If you want to buy coir products at high quality with competitive price. Kindly contact our dedicated sales team.
대표: Mr.Ryan (Vietnam): +84 938244404 (Kakaotalk, Wechat, Whatsapp)
Ms.Lan ( 한국 영업 담당자 ): +84 969273598 | Kakaotalk ID: hoailan98
电话 (阮秀钗) +84 933320776 微信ID:TuTram1008
Ms.Vi (中文):+84397317401 微信ID:NTTV_0608
日本 : +84 965106010 (Line)
Website: https://cocohitech.com/
Website: https://kr.cocohitech.com/
Website: https://cocohitech.jp/
Youtube: https://www.youtube.com/watch?v=X7uwnNDKJ4M&t=70s