Hi everyone, today COCO HITECH will show you how to distinguish coir mat and coir net:
What is coir net?

COIR NET
Coir net are made up of 100% natural coir fibres. coconut fiber is twisted into yarn than coir yarn will be weaved into a net, so we call "Coir net".
What is coir mat?

COIR MAT VIETNAM
Coir mat is made of 100% biogradble coir fiber. These coconut fibers are twisted into thicker and stronger strings which are then tied into coir mats. The coir fiber is relatively waterproof and is one of the few natural materials that are resistant to damage by seawater.
Differnce between coir mat and coir net?

COIR MAT VIETNAM
Item
COIR MAT
COIR NET
Thickness
35 mm
3-5 mm, 4-5 mm, 6-8 mm
Dimension
2.0 m * 20m

1.5 m * 20 m

1.0 m * 20 m

0.5 m * 20 m

2m * 20m
Unit weight
80 kg/ roll
9 kg/ roll
Material
Coir fiber
Coir fiber
Usage
Entrance, pavement
Stop soil erosion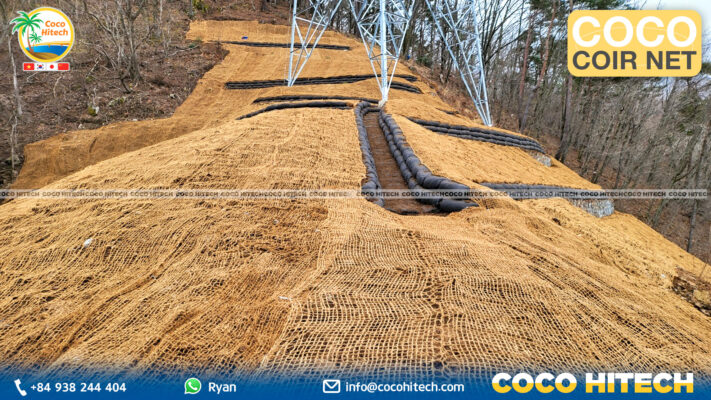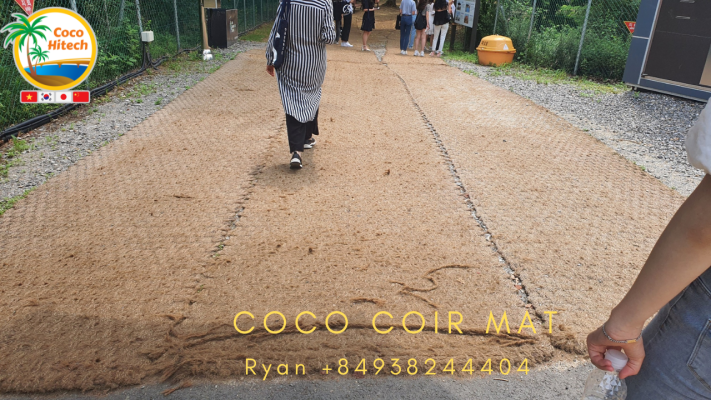 대표: Mr.Ryan (Vietnam): +84 938244404 (Kakaotalk, Wechat, Whatsapp)
Ms.Lan ( 한국 영업 담당자 ): +84 969273598 | Kakaotalk ID: hoailan98
电话 (阮秀钗) +84 933320776 微信ID:TuTram1008
Ms.Vi (中文):+84397317401 微信ID:NTTV_0608
日本 : +84 965106010 (Line)
Website: https://cocohitech.com/
Website: https://kr.cocohitech.com/
Website: https://cocohitech.jp/
Youtube: https://www.youtube.com/watch?v=X7uwnNDKJ4M&t=70s