How to make coir mat roll?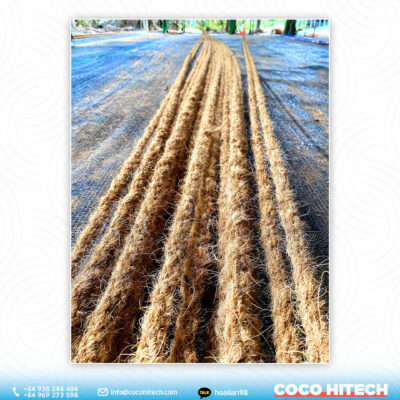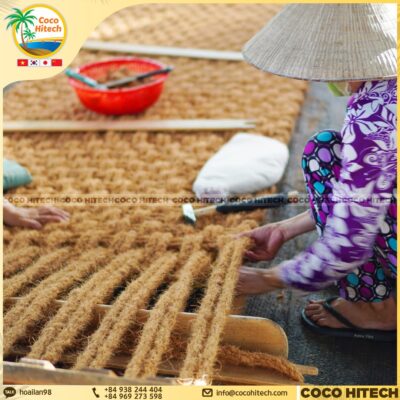 In Vietnam,coir mat production is  a popular work in Ben Tre, where we call coconut capital of Vietnam. COCO HITECH invest hundred of coir mat squameter for coastal erosion control in Hoi An Beach, Vietnam. That's not only help to stabilize bank but also make seaside look more beatifully.
Coir mat specification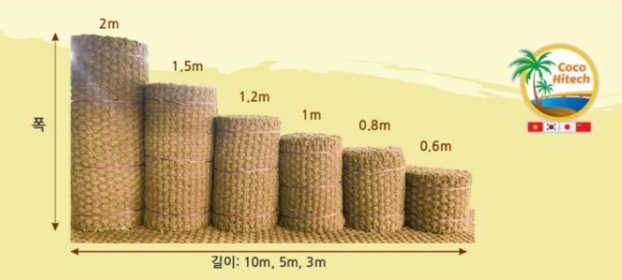 Soil erosion control coir mat has six main sizes:
6m x 10m x 35mm (wide – length- thickness)
8m x 10m x 35mm
0m x 10m x 35mm
2m x 10m x 35mm
5m x 10m x 35mm
0m x 10m x 35mm
Or other size up on customer request
Weight: 50 – 100 kgs / Thickness: 3.5 cm
COIR MAT USED FOR COASTAL EROSION IN HOI AN BEACH, VIETNAM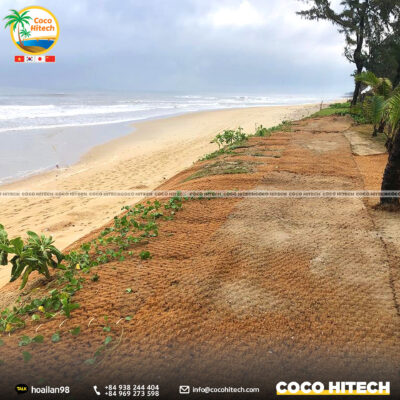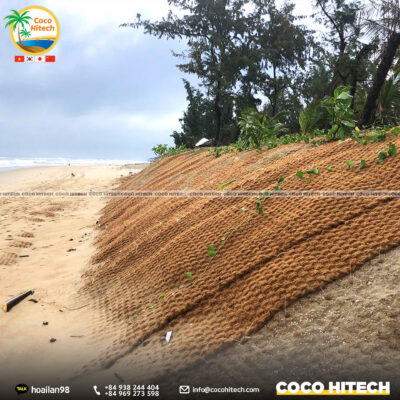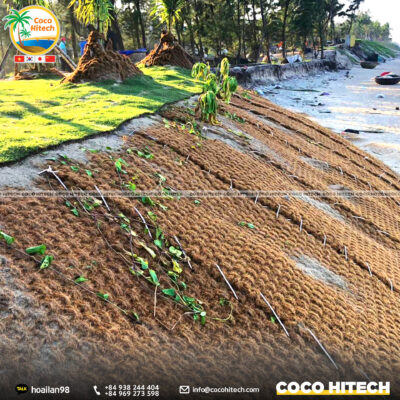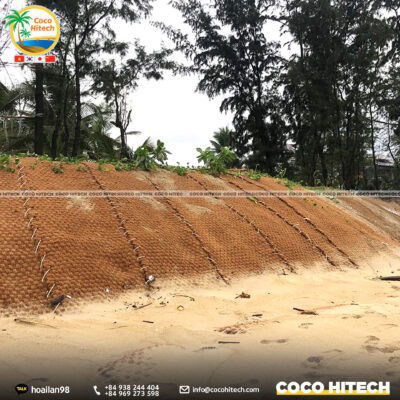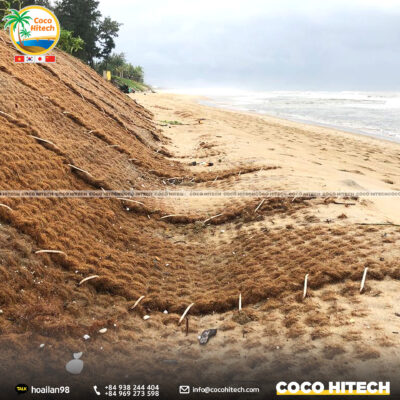 From our customer's research: coir mat can be used out door 3-5 years depend on enviroment. Coir mat is made of 100% natural coconut fiber so it is absolutely biogradble and enviroment friendly. Using coir mat is help to save our earth and ourlife.
If you want to buy coir products at high quality with competitive price. Kindly contact our dedicated sales team.
대표: Mr.Ryan (Vietnam): +84 938244404 (Kakaotalk, Wechat, Whatsapp)
Ms.Lan ( 한국 영업 담당자 ): +84 969273598 | Kakaotalk ID: hoailan98
电话 (阮秀钗) +84 933320776 微信ID:TuTram1008
Ms.Vi (中文):+84397317401 微信ID:NTTV_0608
Ms. Lien(中文) : +84855062356 ; 微信 ID: liantigon284
日本 : +84 965106010 (Line)
Website: https://cocohitech.com/
Website: https://kr.cocohitech.com/
Website: https://cocohitech.jp/