Coir mat is not an unfamiliar item in every household. However, coir mat is not only used in front of your door. When it comes to coir mat, we often come up with a rug or a mat which is made from coconut fiber and is often put in front of the door, but the coir mat that we are going to talk about in this article is not coir door mat but it is the coir mat used as an eco-friendly alternative for solving soil erosion problem.
What is coir mat ?
Coir mat is made from coconut fibers which are extracted from dry coconut shells. However, different from the coir door mat that is often used in household, Vietnamese coir mat is much bigger in size and serves different functions. Since coconut fiber is an 100% natural material that is soft and durable, the coir mats made from coconut fiber can stand the test of time. Coir mat is becoming more and more popular around the world because it plays a significant role in preventing soil erosion, which is a serious environment problem that occurs in every part of the world.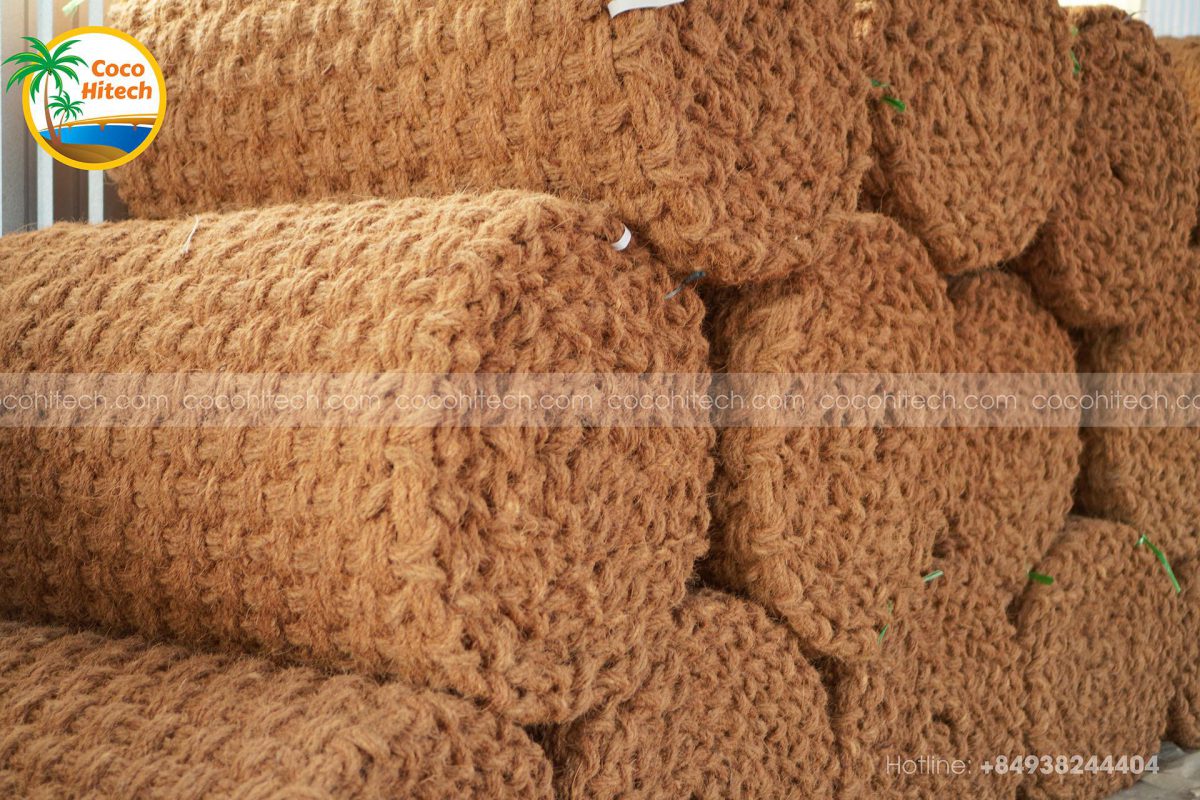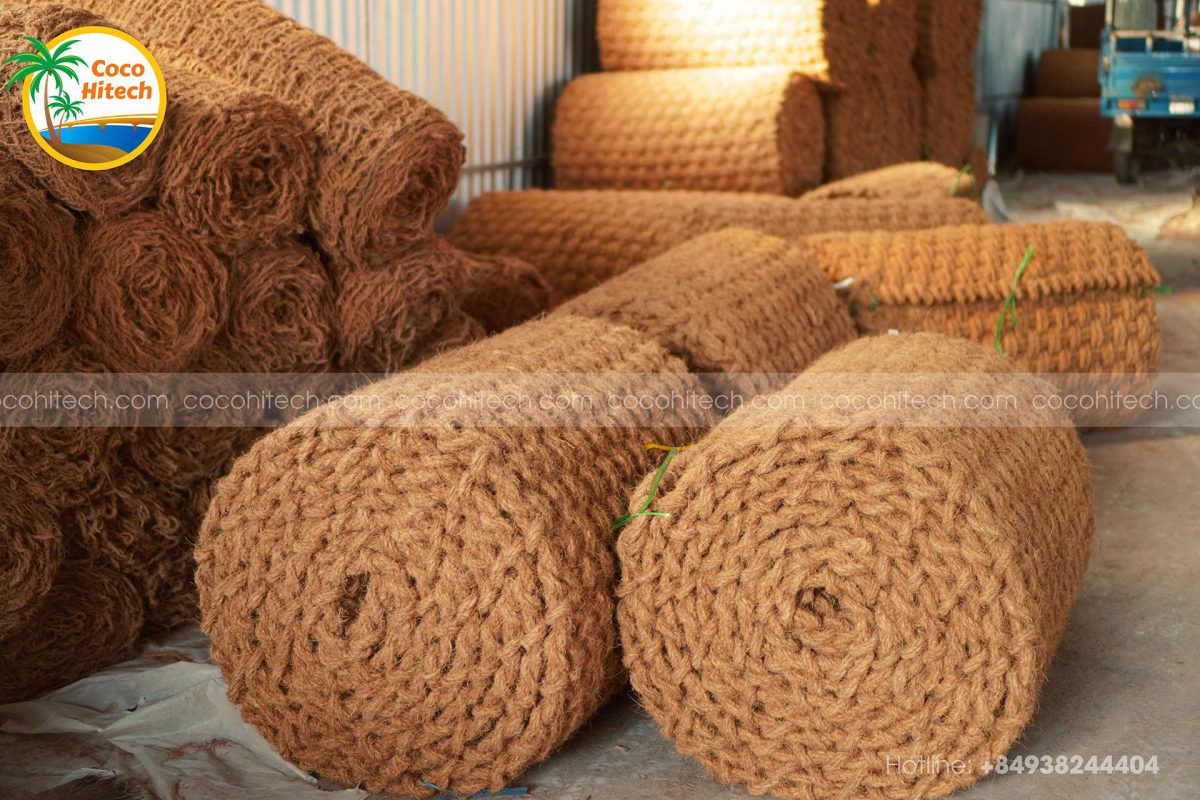 Why you haven't heard of coir mat
Coir mat is made from coconut fiber, which is often found in tropical climate countries where coconut trees have the favorable conditions to grow such as Vietnam, India, Srilanka,…etc. Therefore, coir mat is used and produced mainly in these countries. In addition, not so many countries have known of the exist of coir mat as well as its great characteristics that can help with soil erosion, which makes coir mat not has been noticed widely in the world market yet. Nowadays, Asian countries such as China, Korea are the two largest market in importing coir mat and using this product in daily life.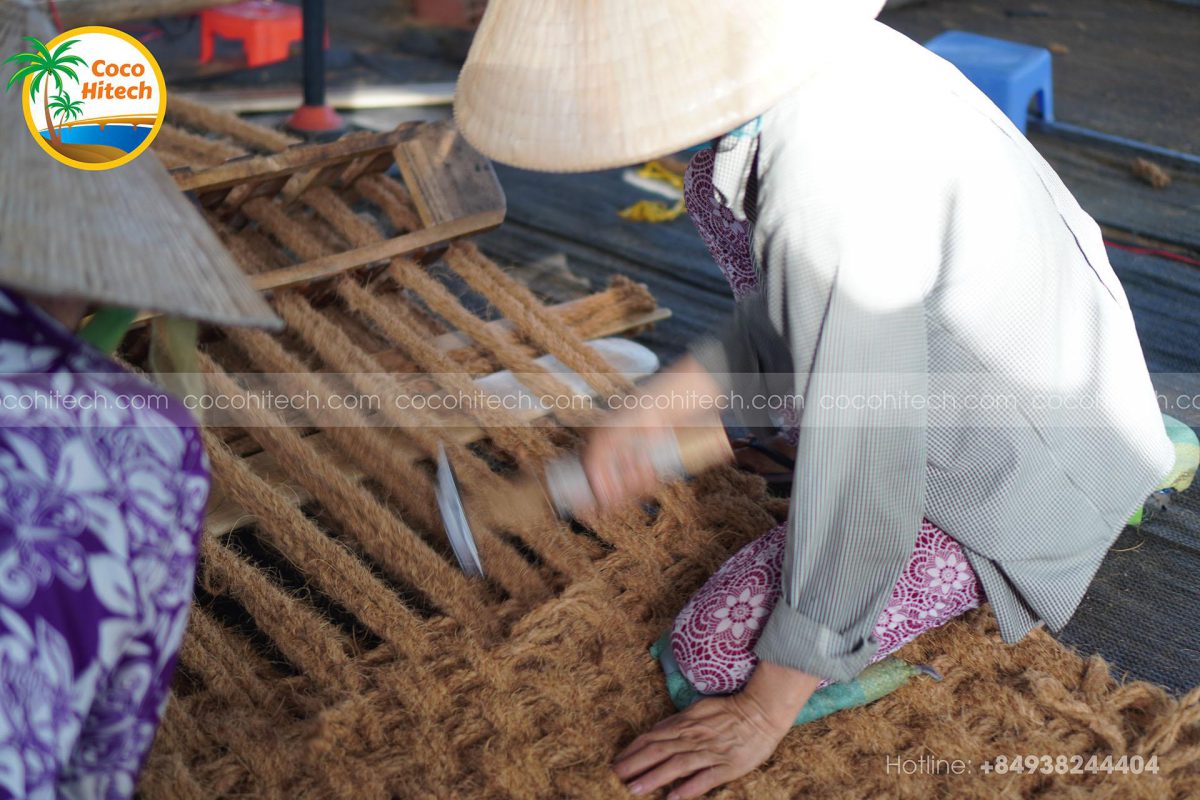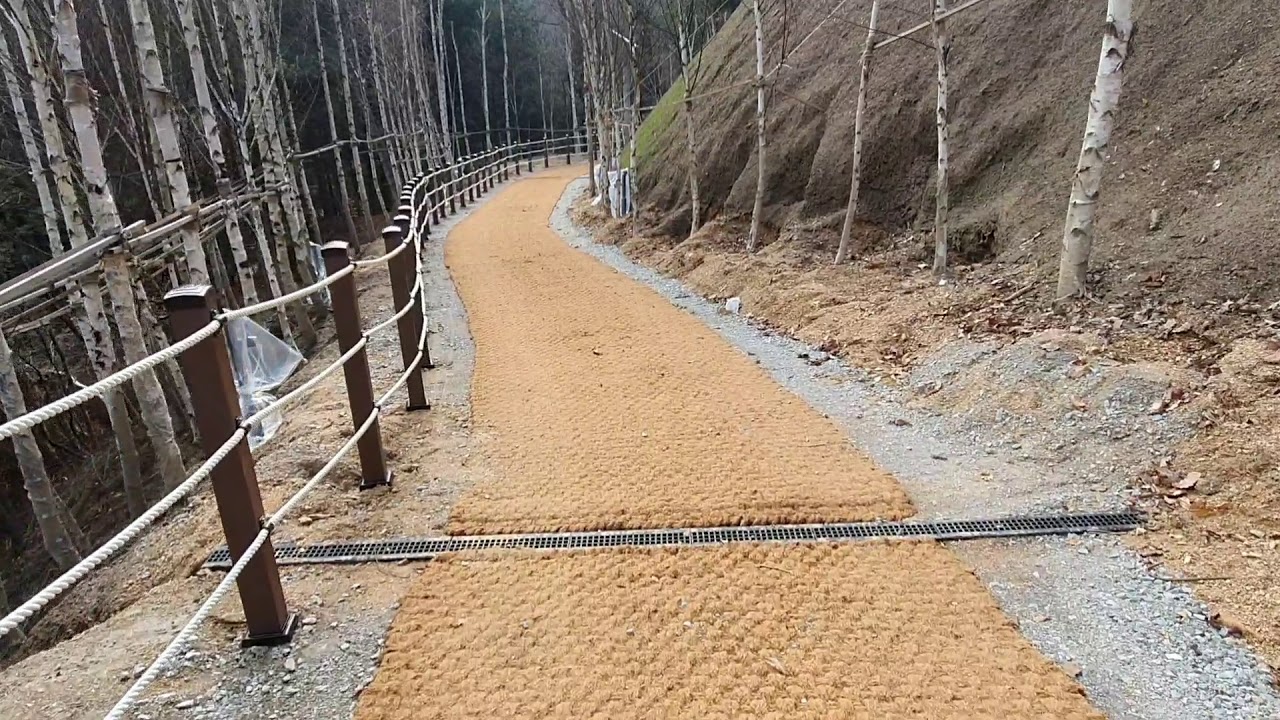 Do you know what coir mat is used for ?
…Not only to clean dust and mud from shoes
Unlike the coco coir door mat, the coir mat we are talking about is used in the open space. It can serve several functions:
– Cover uncovered roads in parks, hiking trail, beaches, construction sites,…
– Make it easier for pedestrians to go through
– Create a soil protection layer on the surface of land to avoid soil erosion
– Create a favorable environment for the growth of plants
– Provide nutrition for soil
– Avoid soil contamination caused by the use of other non-degradable materials such as plastic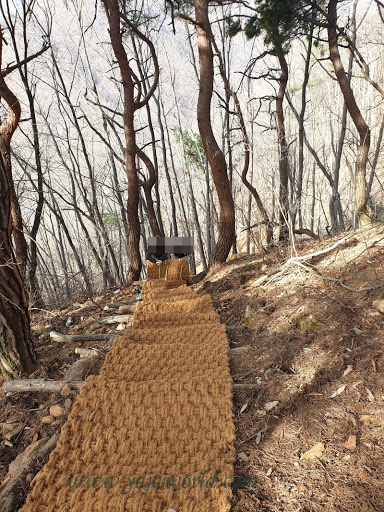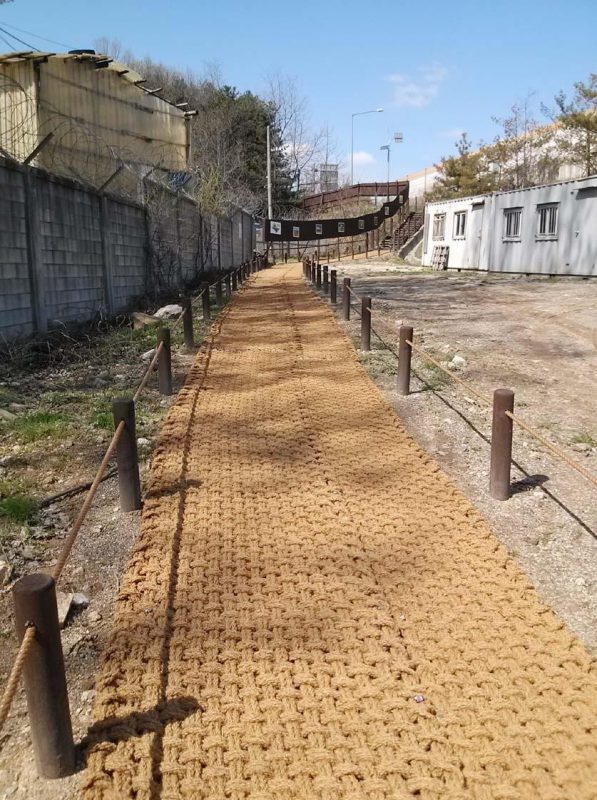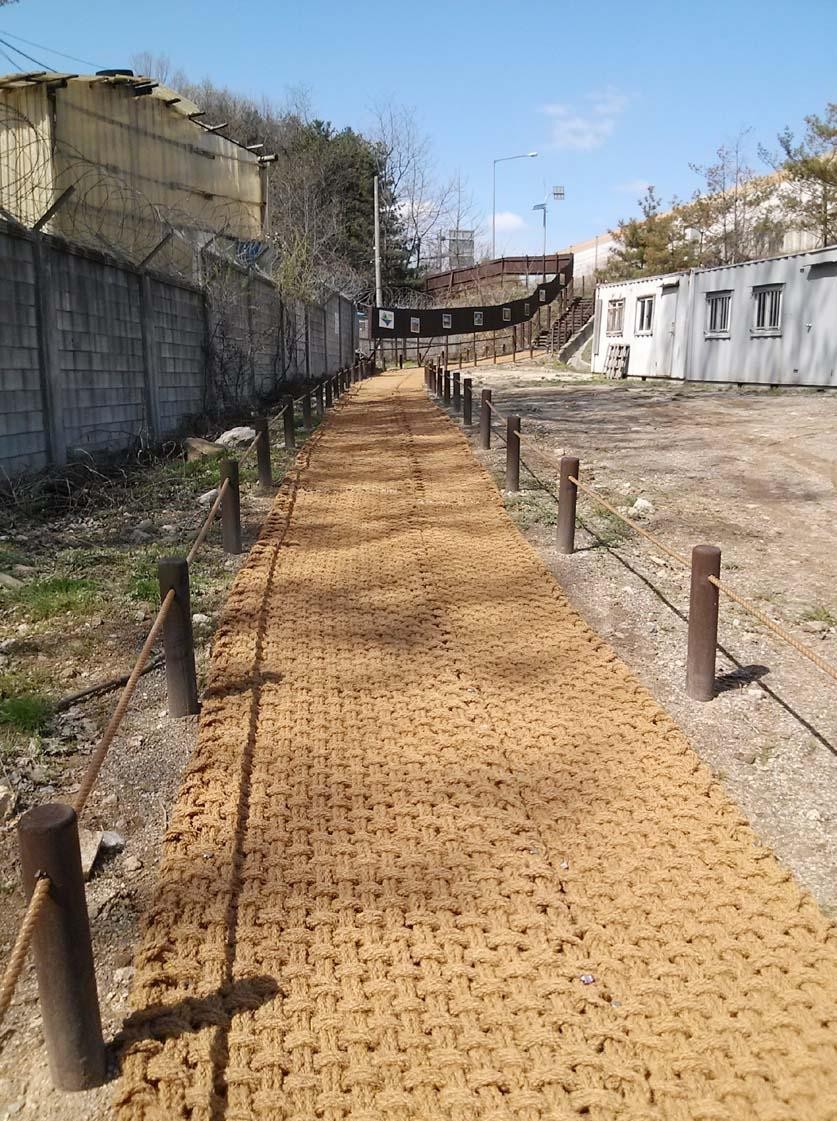 Why choosing Coco Hitech JSC
Coco Hitech JSC is the company that takes the first step to bring this kind of coir mat product to European and American market where this product has not widely known yet. Although we are maintaining a stable exporting output to Korea market, we are still ambitious of bringing this product to a broader market outside Asia so that many countries can find the solutions for stopping soil erosion and head for a more sustainable life. With more than 4 year experiences in exporting coconut products to Asia market, we believe that when you come to Coco Hitech JSC, you can enjoy the most comfortable and reliable exporting and importing service which answer all of your questions and help you with all procedures during the importing process. The only thing that you need to do in order to take this new coir mat product, or, a golden opportunity to better the environment circumstance in your country, is contacting us through the number below:
Representative: Mr. Ryan ( Vietnam ): +84 938244404
Miss Lan ( Sale Manager ): +84 969 273 598
Website: https://cocohitech.com/
Youtube: https://www.youtube.com/watch?v=yQEFhlpF3Fs&t=2s
Instagram: https://www.instagram.com/cocohitech/?hl=ko
Naver blog: https://blog.naver.com/cocohitech_jsc
Kakao Story: https://story.kakao.com/cocohitechvn
Facebook: https://www.facebook.com/cocohitech
#coirmat #vietnamcoirmat #coirmatforexport #ecofriendly #environmentfriendly #sustainable #cocohitech #coirrope #vietnamcoirrope #coirnet #vietnamcoirnet #cocohitechcoirrope #cocohitechcoirnet