What is coconut plant liner?
Coconut plant liners is a coconut coir which are made of natural coconut fiber, are designed to hold dirt and plants inside wire containers.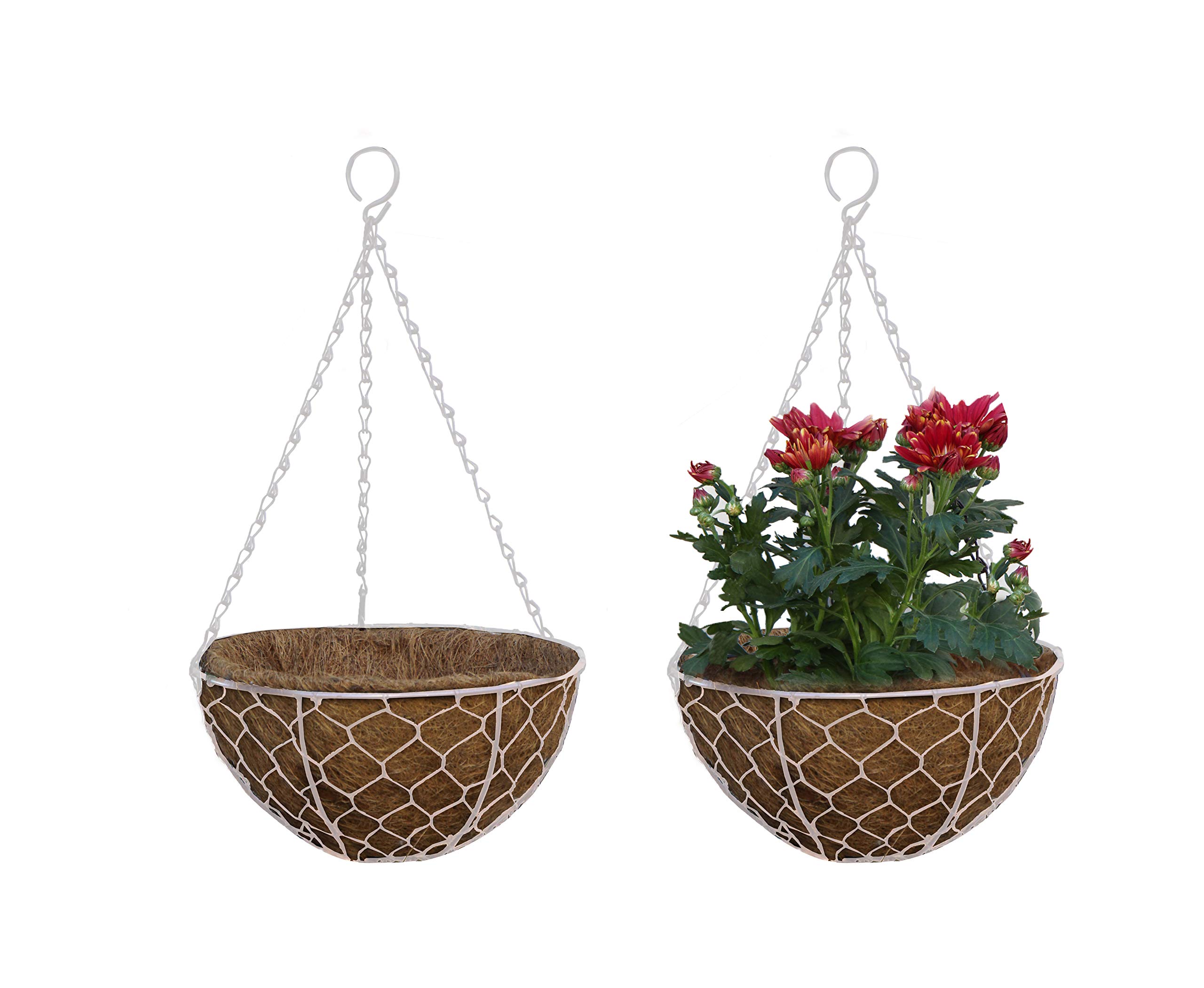 A coconut basket liner for growing flower
What is coconut plant liner used for?
Coconut plant liner become ideal alternative for planting flower plants such as ivy, daisy, snapdragon, chlorophytum plant, etc. Coconut plant liners for hanging pots is the popular choice of growers. I also can be used for home furnishings, home gardening, balcony gardens, wedding decoration, greening projects…
The out standing benefits of using Coconut basket Liners
Moisture Regulating
Coconut plant liner can hold a great deal of water, releasing it slowly to allow plant roots to better take it up. These water-saving coconut liners also provide good drainage. They're porous too, allowing for good aeration. These liners are very absorbent, so if hanging baskets or planters should become too dry, they will quickly re-absorb water
Enviroment Healthy
As a 100% natural product, coconut plant liners are also biodegradable! Plant them (along with your plants) directly into the soil or mix the liner into the dirt for a natural fertilizer. Save our enviroment by using such eco-friendly product are saving our lives.
Good for planting
Coconut plant liner made from coconut coir- a natural, biodegradable material that contains a neutral pH and small amounts of crucial vitamins and minerals (like potassium and phosphorus). Some coconut basket liners have antifungal characteristics, too, which can help prevent disease.
Long lasting – economical using
A high qualified coconut liner that supplied by Cocohitech could be used for some seasons that saving cost for grower.
Beautiful decord
A coconut liner basket look very nice and eco friendly that inspire designer to decord their house and garden. They come in various shapes and sizes to meet just about anyone's needs.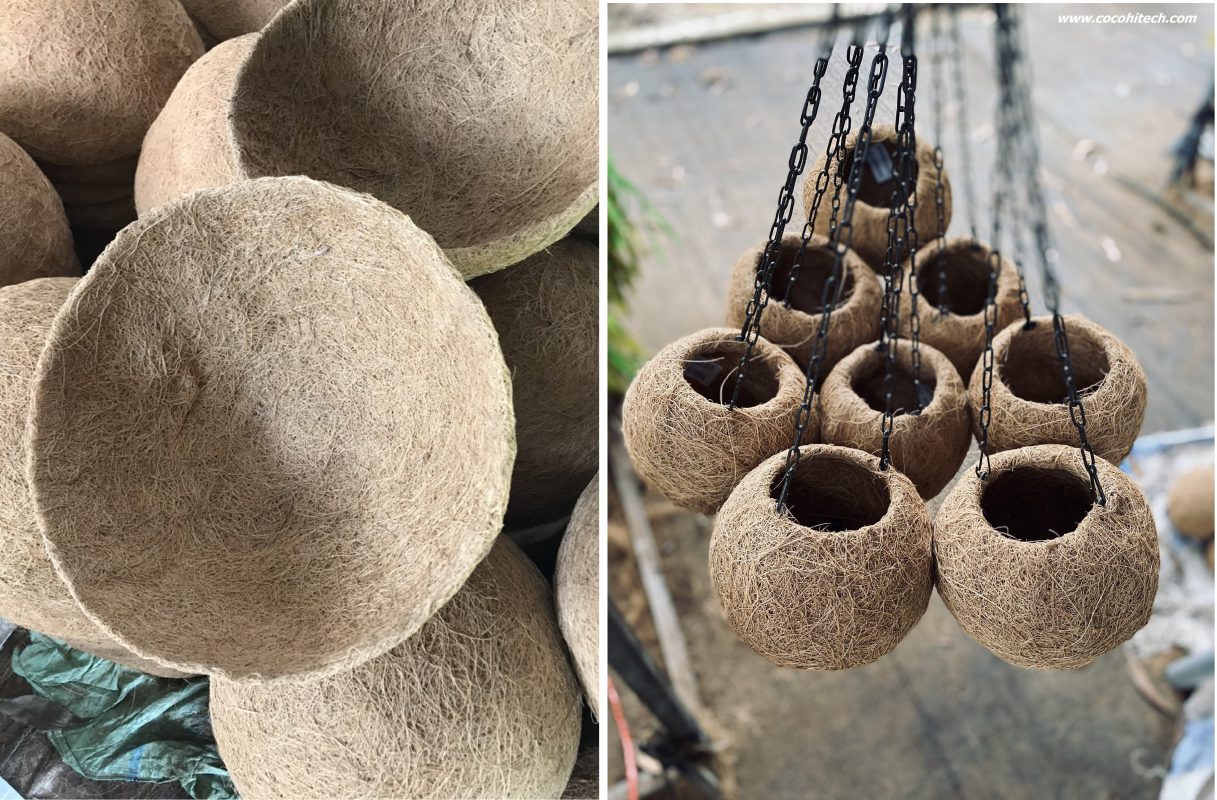 Very beautiful lovely hanging basket with coconut liner
At Cocohitech, we are going to deliver perfect products of coconut liner by lastes production liner in a new coconut factory in Ben Tre province, Vietnam. The products marked Cocohitech not only good, beautiful, durable but also are in top best price. The size and shape of the coconut liner will be tailor-made by our skiful workers. All orders & shipping have been processed smootly for 10 years by an professional and dedicated logistic team.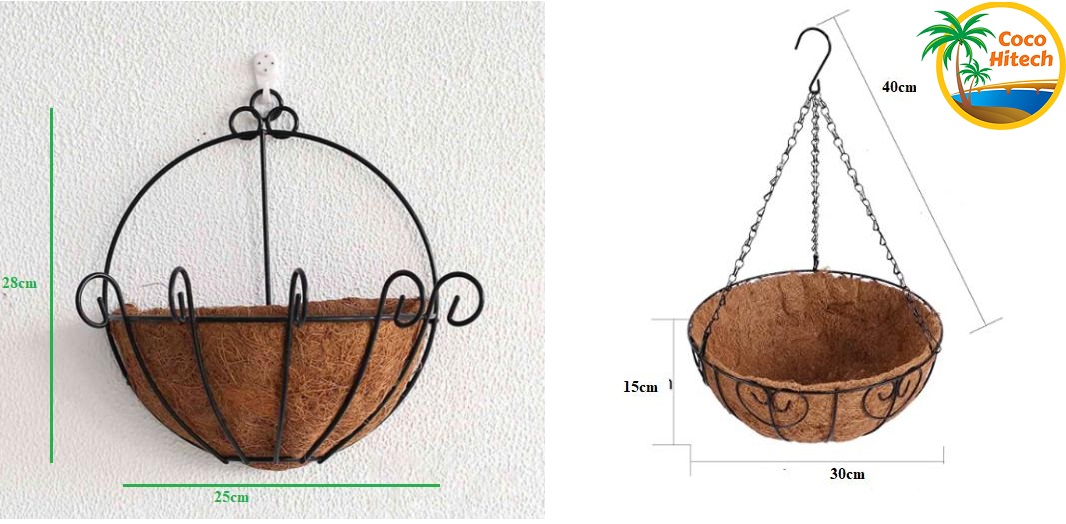 Sized and shapes coconut plant liner made to orders 
Why don't you contact Cocohitech for every kind of coconut liner, coconut fiber, coir mat… and tropical agriculture products.
Don't hesitate to contact with us!
Representative: Mr. Ryan ( Vietnam ): +84 938244404
Miss Lan ( Korea ): kakaotalk id: hoailan98
Website: https://cocohitech.com/
Youtube: https://www.youtube.com/watch?v=yQEFhlpF3Fs&t=2s
Instagram: https://www.instagram.com/cocohitech/?hl=ko
Naver blog: https://blog.naver.com/cocohitech_jsc
Kakao Story: https://story.kakao.com/cocohitechvn
Facebook: https://www.facebook.com/cocohitech