What is coconut plant liner ?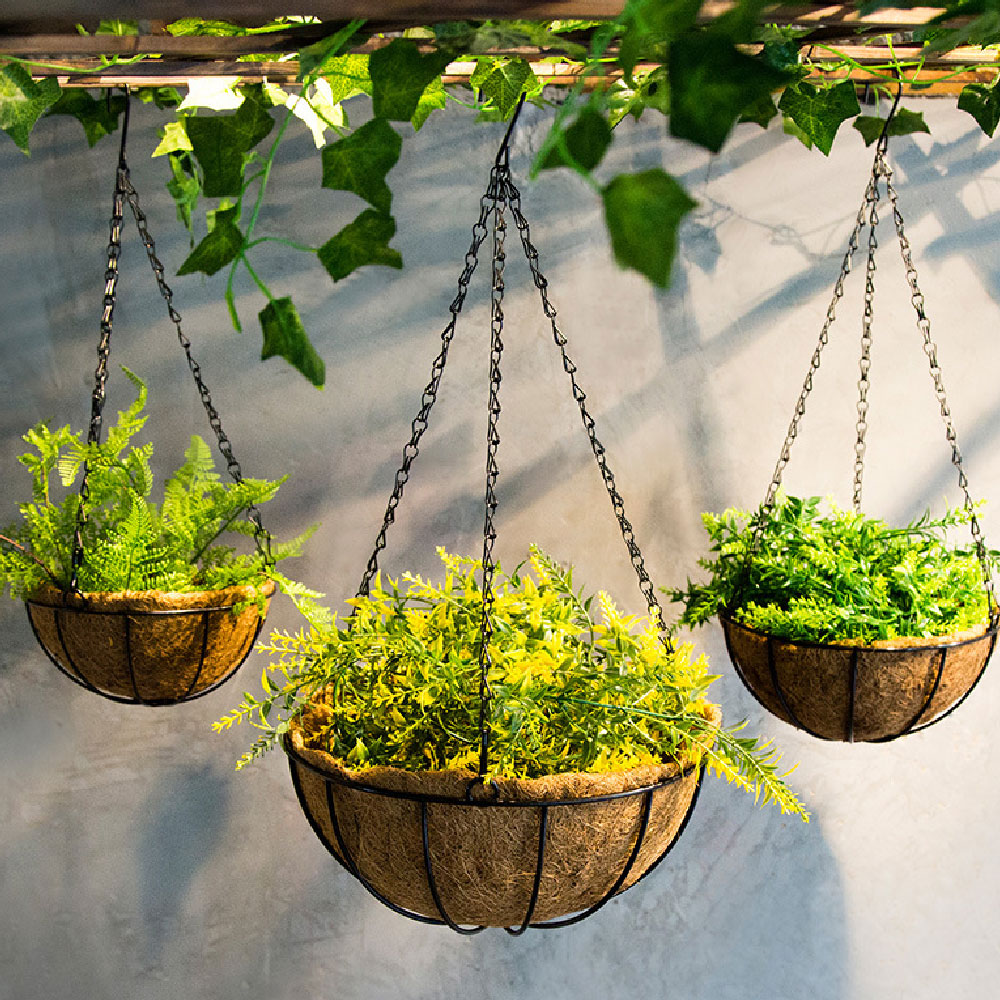 Coconut plant liner or coir liner is made of 100% natural fiber made from the husk of ripe coconuts. This fiber is commonly used in a variety of products, floor mats, outdoor coir mat, coir net for soil erosion. Nowadays, coconut plant liners are commonly found and used in hanging baskets and planters.

Benefits of Coconut Basket Liners?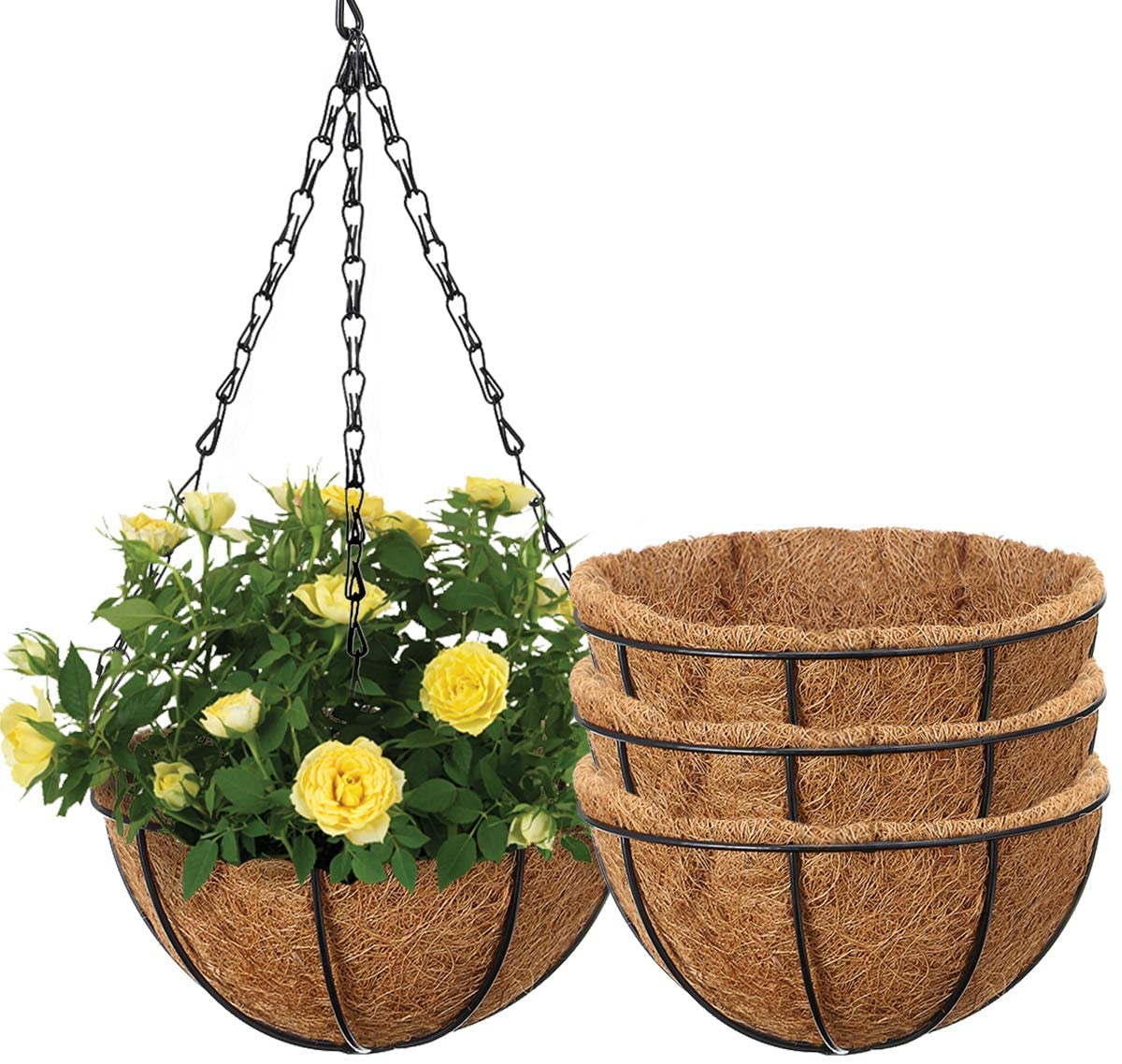 There are several reasons for using coconut fiber liners. They can hold a great deal of water, releasing it slowly to allow plant roots to better take it up. These water-saving coconut liners also provide good drainage. They're porous too, allowing for good aeration. These liners are very absorbent, so if hanging baskets or planters should become too dry, they will quickly re-absorb water. In addition, the organic material of coconut coir contains a neutral pH (6.0-6.7) and small amounts of beneficial phosphorus and potassium. Many coconut basket liners contain antifungal properties as well, which can help discourage disease.
Shape of coconut plant liner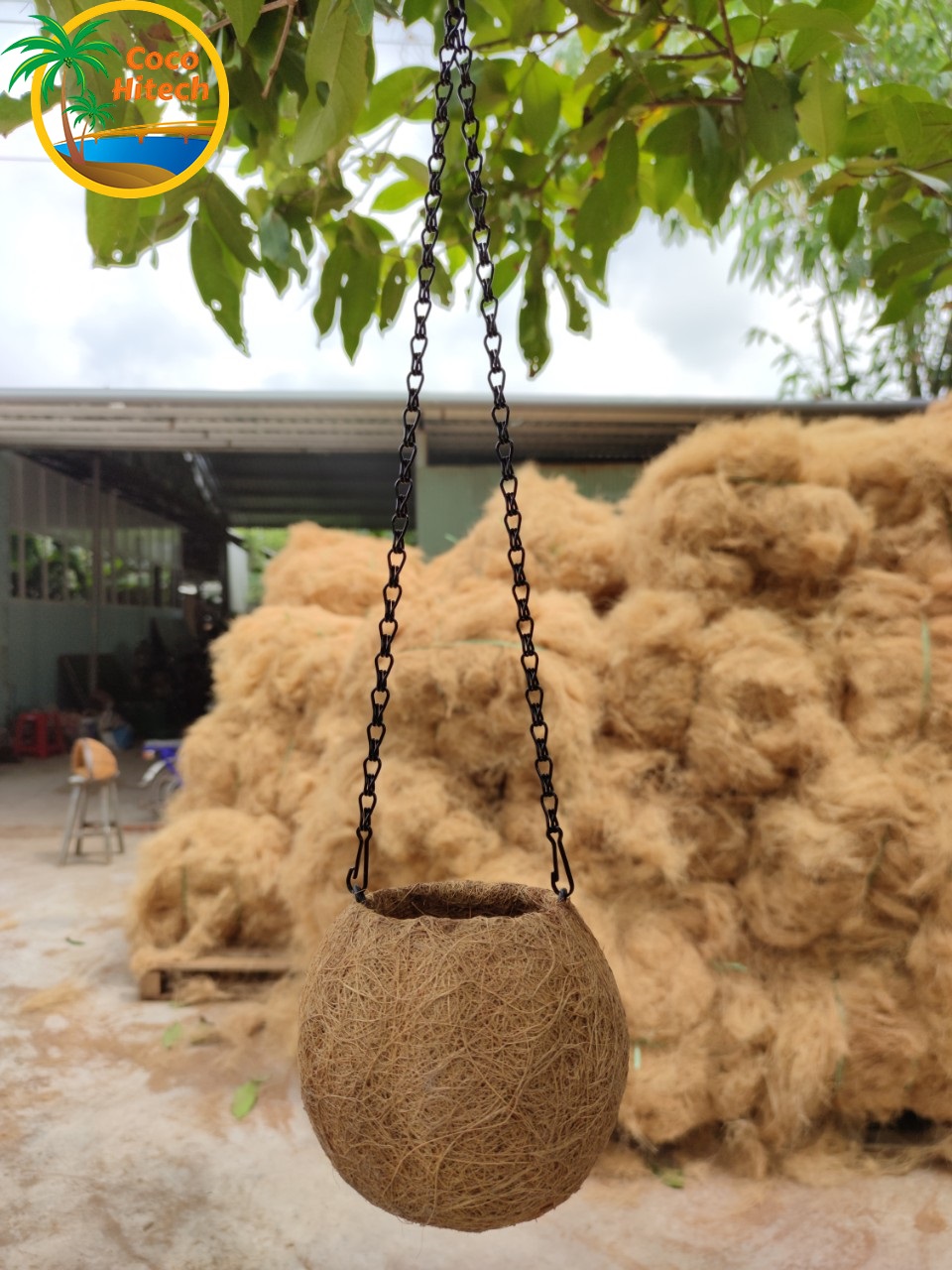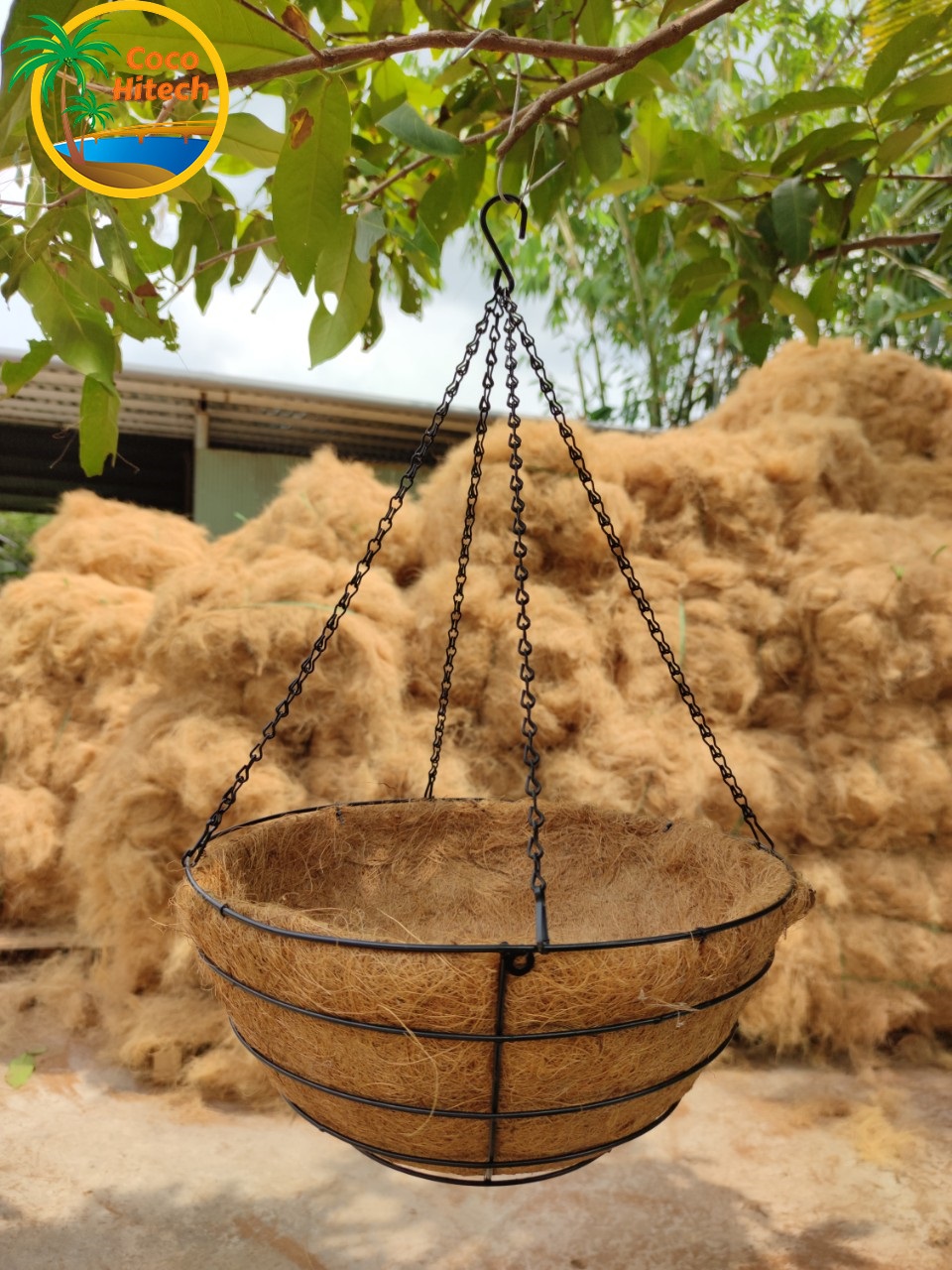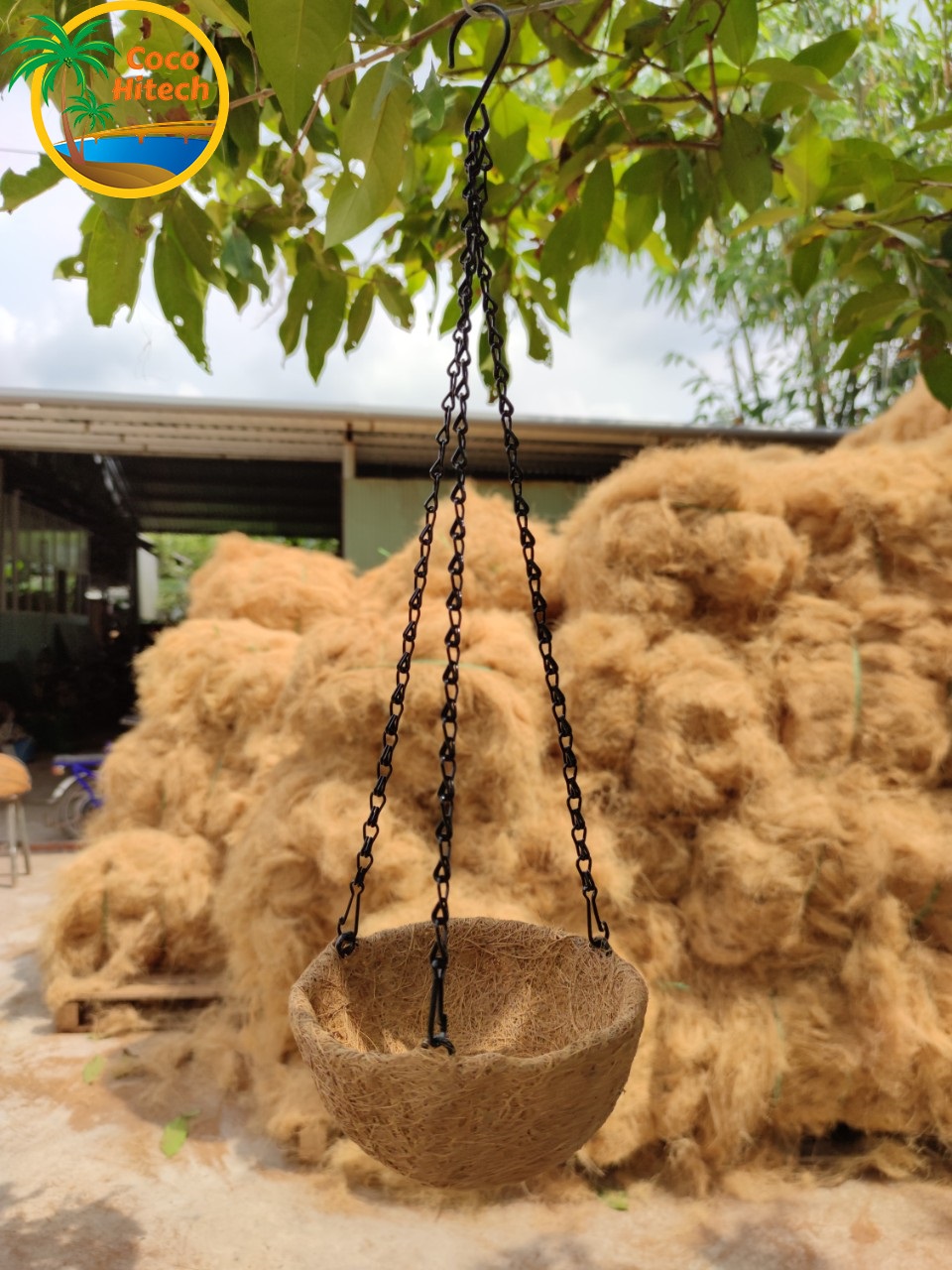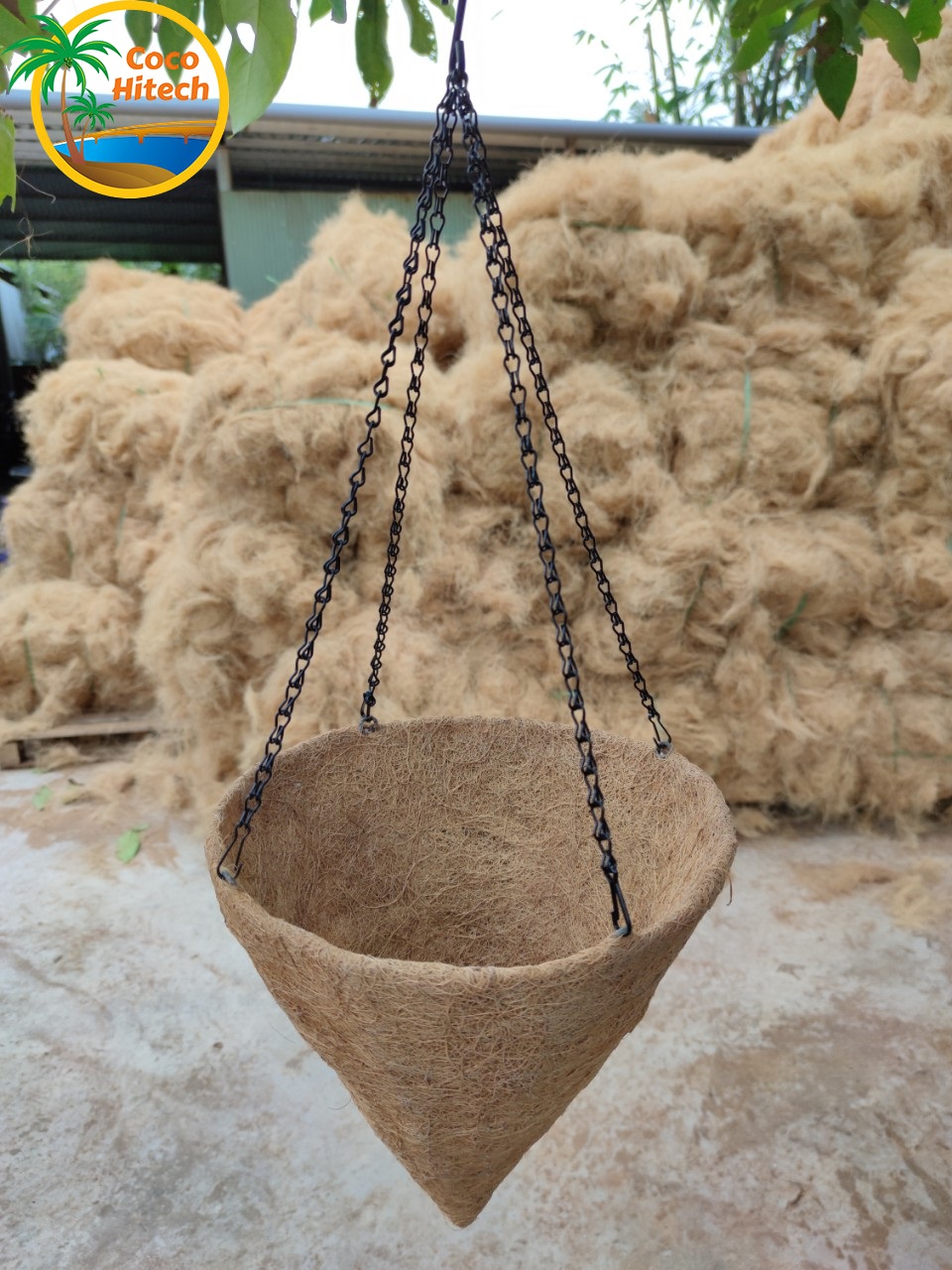 There are various shapes and sizes for customer's needs and inquiry. They are in shape of  boxes, hanging baskets, and other types of planters/containers. You can choose the size and shape that you like and love for you home and garder.
Price of coconut plant liner?
If you want to buy cheap and high qualified product, you can directly contact COCO HITECH sales department for quick and friendly consult… Our sales use English, Chinese, Korean, Japanese to server customer all over the world.
COCO HITECH JSC is trying our best to maximize the efficiency of the manufacturing system as well as cutting unnecessary cost in order to minimize the price for our partners' best profit.
If you are interested in our coconut plant liner, coir mat, coir net, coir fiber please contact us through the number below:
Representative: Mr. Ryan ( Vietnam ): +84 938244404
Miss Lan ( Sales department ): +84 969 273 598
Website: https://cocohitech.com/
Youtube: https://www.youtube.com/watch?v=yQEFhlpF3Fs&t=2s
Instagram: https://www.instagram.com/cocohitech/?hl=ko
Naver blog: https://blog.naver.com/cocohitech_jsc
Kakao Story: https://story.kakao.com/cocohitechvn
Facebook: https://www.facebook.com/cocohitech