Coconut fiber is a natural fibre extracted from the outer husk of coconut and nowadays is widely used in produce a lot of  such as coir doormats, outdoor mat, coir net, coir rope, coir brushes and coirr mattresses …Coconur fiber can be used as biogradeabke material in our life such as :
Coconut fiber for plants

Coconut plant liner
Coconut fiber can be used as a container for growing plants by use coco plant liner
Coconut fiber substrate

Viet nam coco peat
Coconut fiber can be mixed with coco peat, coco husk chips to make substrate or fertilizer for planting tomato, cucumber, strawberry… in the green house.
Coconut fiber matress

COIR MATRESS
The mesh of layers of coconut fibers makes the coir mattress breathable and hygroscopic in nature. The air circulation inside the layers of the mattress becomes possible and this makes it an ideal choice for summers, especially for sweaty sleepers.
Coconut fiber as insulation

COCONUT FIBER ISOLATION
The coconut fiber can be used as Insulation Celing board in building contrustion.
Coconut fiber as building material

COCONUT FIBER
Coconut fiber has great potential as a replacement for steel as a material for reinforcing concrete. It is also beneficial because it is strong, cheap to make, and naturally cooling. … Research into coconut fiber suggests that it has significant potential as a durable, low-cost building material.
COCO HITECH COCONUT FIBER FOR EXPORT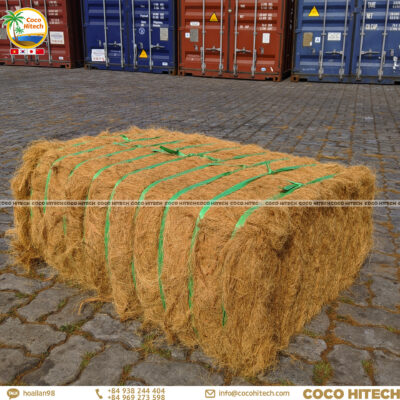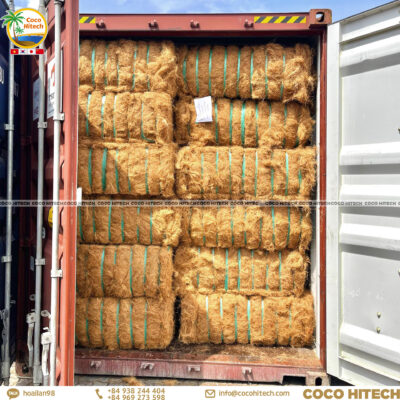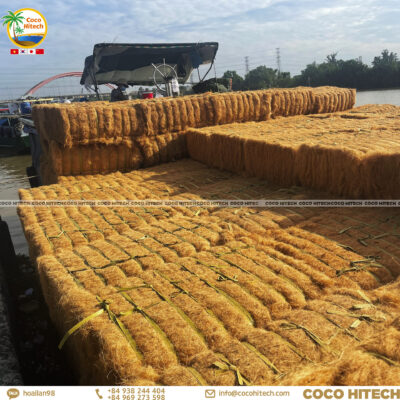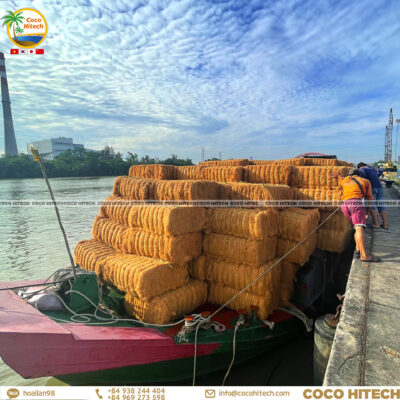 If you want to buy coir products at high quality with competitive price. Kindly contact our dedicated sales team.
대표: Mr.Ryan (Vietnam): +84 938244404 (Kakaotalk, Wechat, Whatsapp)
Ms.Lan ( 한국 영업 담당자 ): +84 969273598 | Kakaotalk ID: hoailan98
电话 (阮秀钗) +84 933320776 微信ID:TuTram1008
Ms.Vi (中文):+84397317401 微信ID:NTTV_0608
Ms. Lien(中文) : +84855062356 ; 微信 ID: liantigon284
日本 : +84 965106010 (Line)
Website: https://cocohitech.com/
Website: https://kr.cocohitech.com/
Website: https://cocohitech.jp/