What is coconut fiber/ coir fibre?
Coir fiber is a natural fiber extracted from the outer husk of coconut and used in products such as floor mats, doormats, brushes and mattresses. Coir is the fibrous material found between the hard, internal shell and the outer coat of a coconut.
Coconut coir fiber uses:
coir fiber for plants

COCO PLANT LINER

coir fiber logs

COIR LOG (2)

coir fiber net

COIR NET 36 – 24

coir fiber mat

COIR MAT VIETNAM

coir fiber doormat

Coir door mat

coir mulch mat

COIR MULCH MAT
Coconut coir fiber exported in July, 2022 – COCO HITECH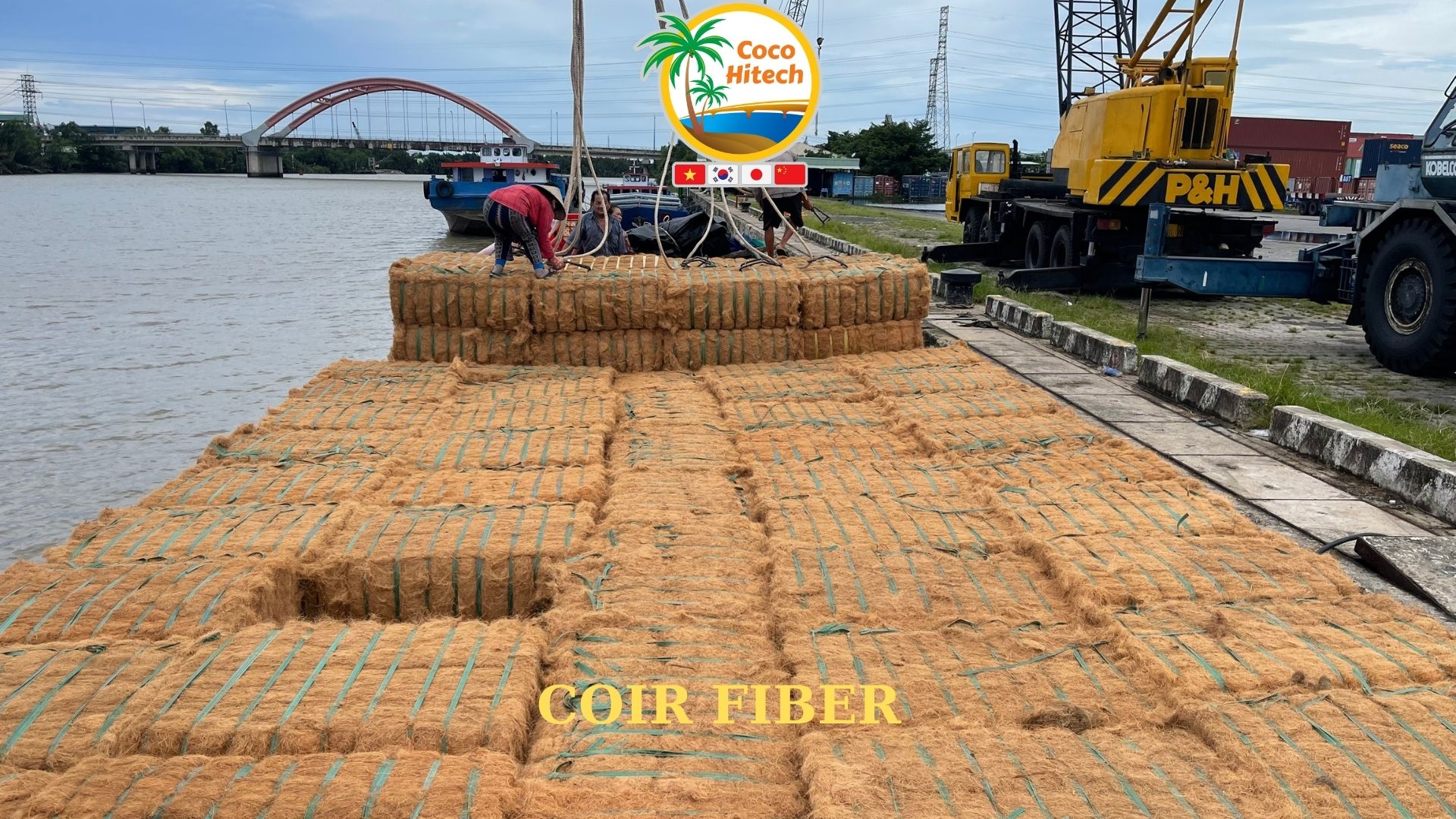 COCO HITECH has received a 500 tons of Coir fiber Purchase Order from customer in July. We manage and select the best quality of coir to export to China, Korean market.
If you want to buy coir products at high quality with competitive price. Kindly contact our dedicated sales team.
대표: Mr.Ryan (Vietnam): +84 938244404 (Kakaotalk, Wechat, Whatsapp)
Ms.Lan ( 한국 영업 담당자 ): +84 969273598 | Kakaotalk ID: hoailan98
电话 (阮秀钗) +84 933320776 微信ID:TuTram1008
Ms.Vi (中文):+84397317401 微信ID:NTTV_0608
日本 : +84 965106010 (Line)
Website: https://cocohitech.com/
Website: https://kr.cocohitech.com/
Website: https://cocohitech.jp/
Youtube: https://www.youtube.com/watch?v=X7uwnNDKJ4M&t=70s