Coco peat, also known as coco coir or coconut coir, is a popular growing medium used for cannabis cultivation. It is derived from the fibrous husk of coconuts and is widely used in the horticulture industry due to its excellent water retention and aeration properties.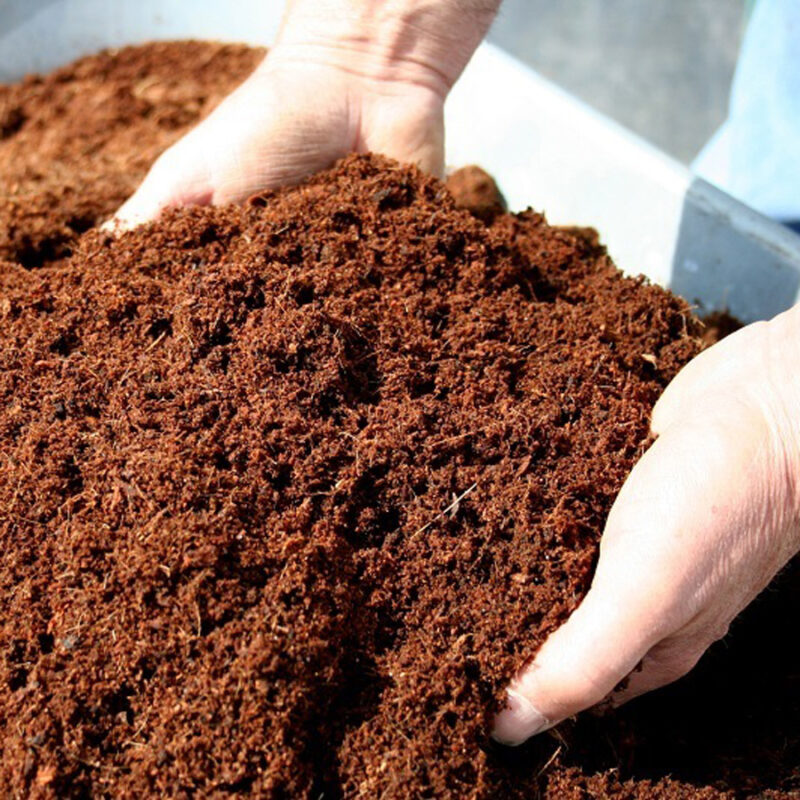 Here are some reasons why coco peat is favored for growing cannabis:
Water retention: Coco peat has a high water holding capacity, allowing it to retain moisture for a longer period. This helps to prevent overwatering and ensures that the cannabis plants have access to water when needed.
Aeration: Coco peat has excellent air porosity, allowing for proper oxygenation of the root zone. This promotes healthy root development and prevents the risk of root rot or fungal diseases.
Nutrient retention: Coco peat has a natural ability to hold onto nutrients, making them available to the plants for a longer duration. This helps to maintain a balanced nutrient profile and reduces the frequency of nutrient applications.
pH stability: Coco peat has a slightly acidic pH level, which is ideal for cannabis cultivation. It provides a stable pH environment for the roots, allowing for optimal nutrient uptake and preventing nutrient deficiencies or toxicities.
Sustainability: Coco peat is an environmentally friendly option as it is a renewable resource and a byproduct of the coconut industry. It is biodegradable and can be reused or recycled after its use as a growing medium.
2. What kind of coco peat used for cannabis growing : coco peat open top bag 3.8 liters ~ 1 gallon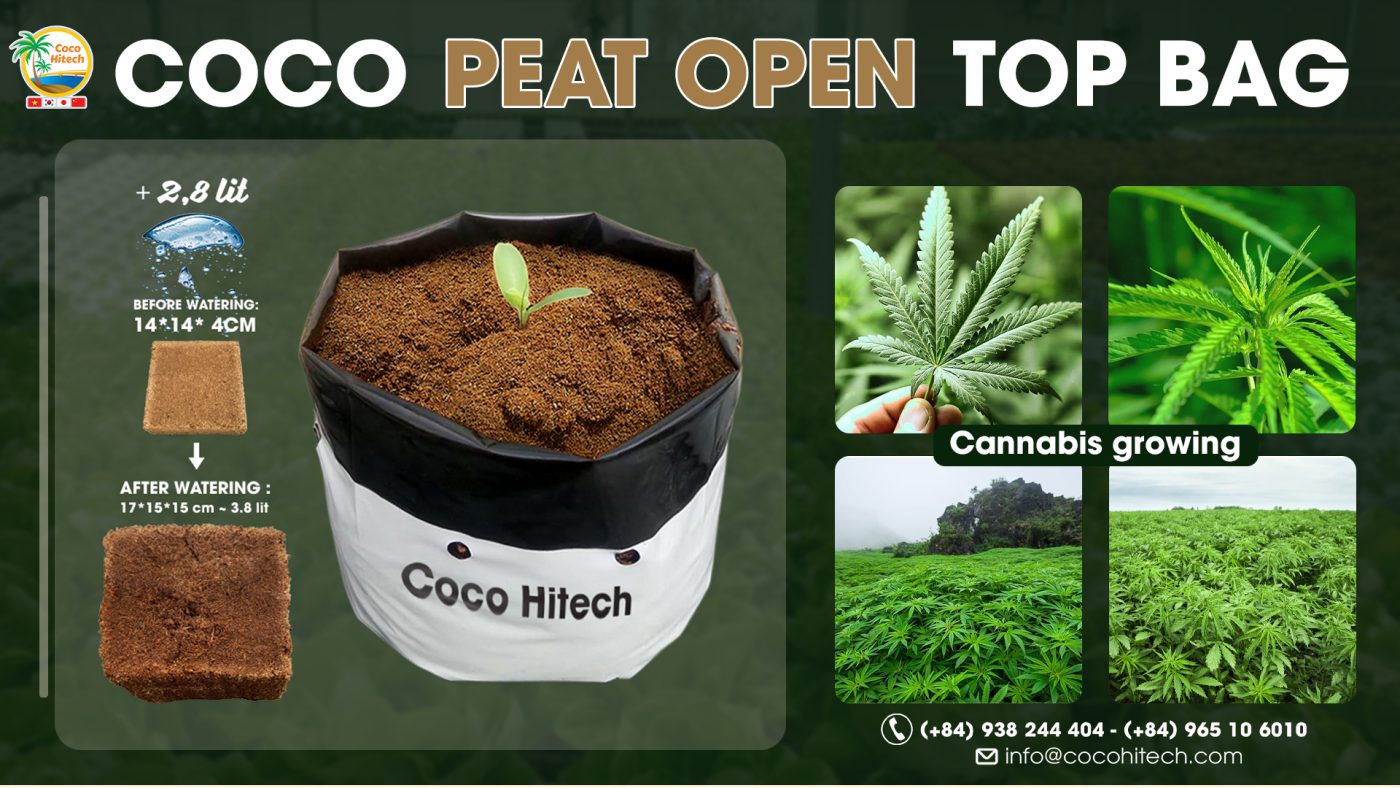 3. Kinds of coco peat are manufactured by COCO HITECH:
Coco peat bag: unwashed coco peat

COCO PEAT BAG

Coco peat block 5 kgs: washed coco peat

COCO PEAT BLOCK 5 KG

Coco peat brick 0.38 kgs: washed coco peat

COCO PEAT BRICK

Coco coir pellet: washed coco peat.

COCO COIR PELLET
COCO PEAT FACTORY – COCO HITECH VIETNAM
COCO HITECH is proud to be top coco peat block, coco peat brick, coco coir, coco peat slab … in Vietnam
If you want to buy coir products at high quality with competitive price. Kindly contact our dedicated sales team.
대표: Mr.Ryan (Vietnam): +84 938244404 (Kakaotalk, Wechat, Whatsapp)
Ms.Lan ( 한국 영업 담당자 ): +84 969273598 | Kakaotalk ID: hoailan98
电话 (阮秀钗) +84 933320776 微信ID:TuTram1008
Ms.Vi (中文):+84397317401 微信ID:NTTV_0608
Amy (English) : +84 965106010 (WhatsApp, Line)
Website: https://cocohitech.com/
Website: https://kr.cocohitech.com/
Website: https://cocohitech.jp/