Coco grow bags, also known as coco coir grow bags or coco coir pots, are a popular choice for growing plants, especially in hydroponic and indoor gardening setups. Coco coir is a natural fiber derived from the husk of coconuts and is widely used as a growing medium.
1.Benefits of using coco peat grow bags: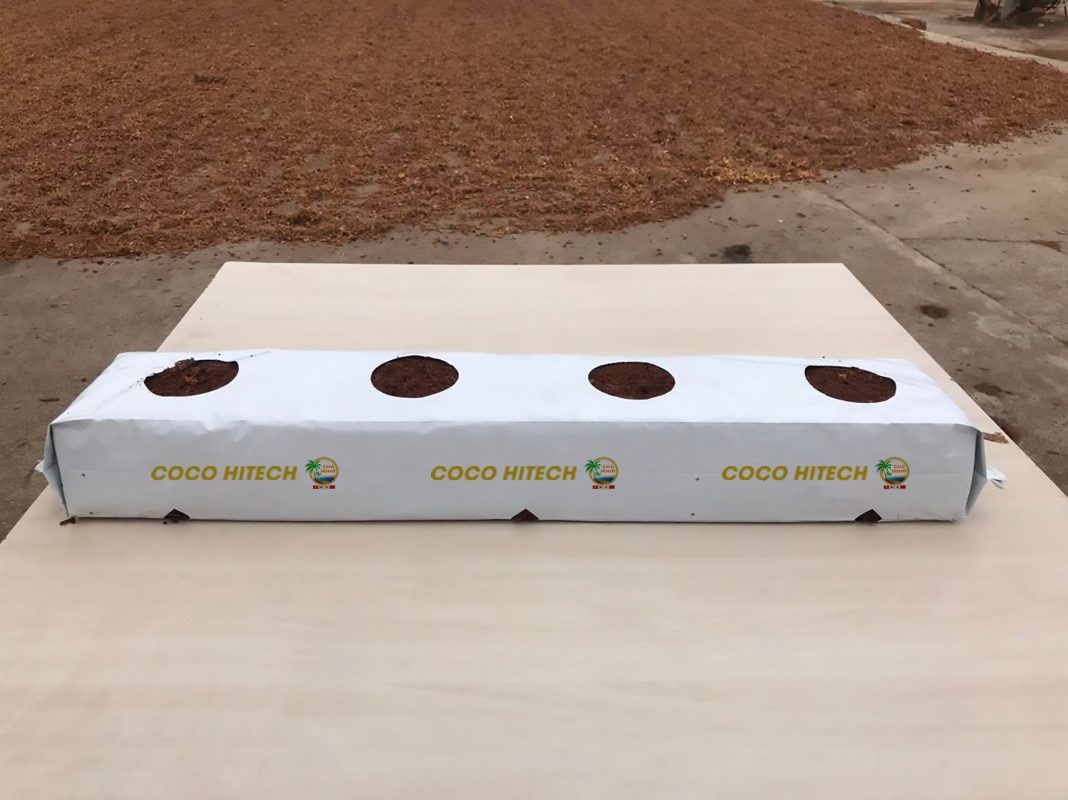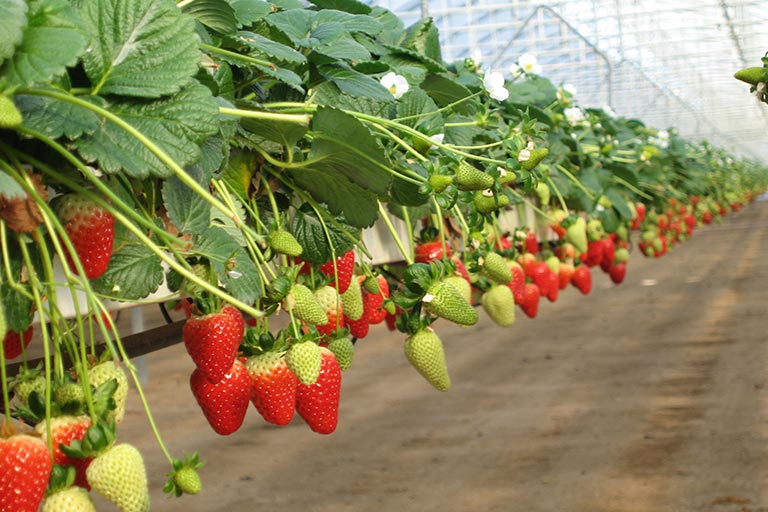 Water retention: Coco coir has excellent water retention capabilities, allowing it to retain moisture while still providing sufficient drainage. This property helps to prevent overwatering and root rot.
Aeration: Coco coir has a fibrous structure that promotes good airflow and oxygenation to the plant's root system. This enhances root health and overall plant growth.
pH neutrality: Coco coir has a near-neutral pH, which means it is not overly acidic or alkaline. This neutrality provides a stable environment for plant roots and allows for better nutrient uptake.
Sustainable and renewable: Coco coir is an environmentally friendly choice as it is made from a byproduct of coconut production. It is a renewable resource and can be easily recycled or composted after use.
2. Coco grow bag size is depend on customer order.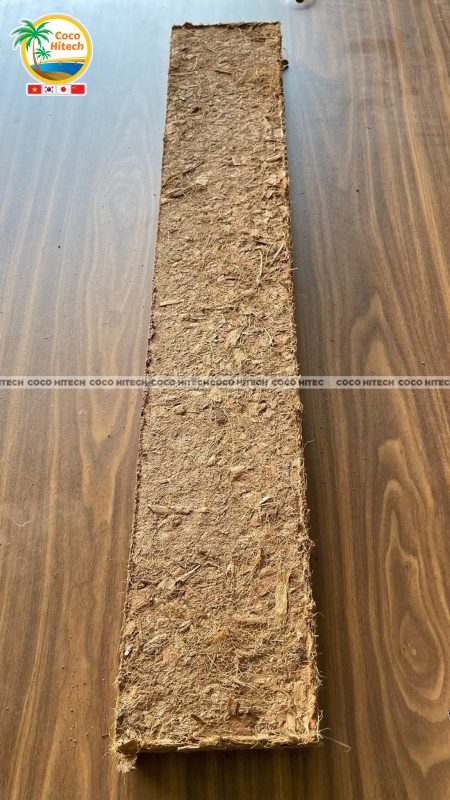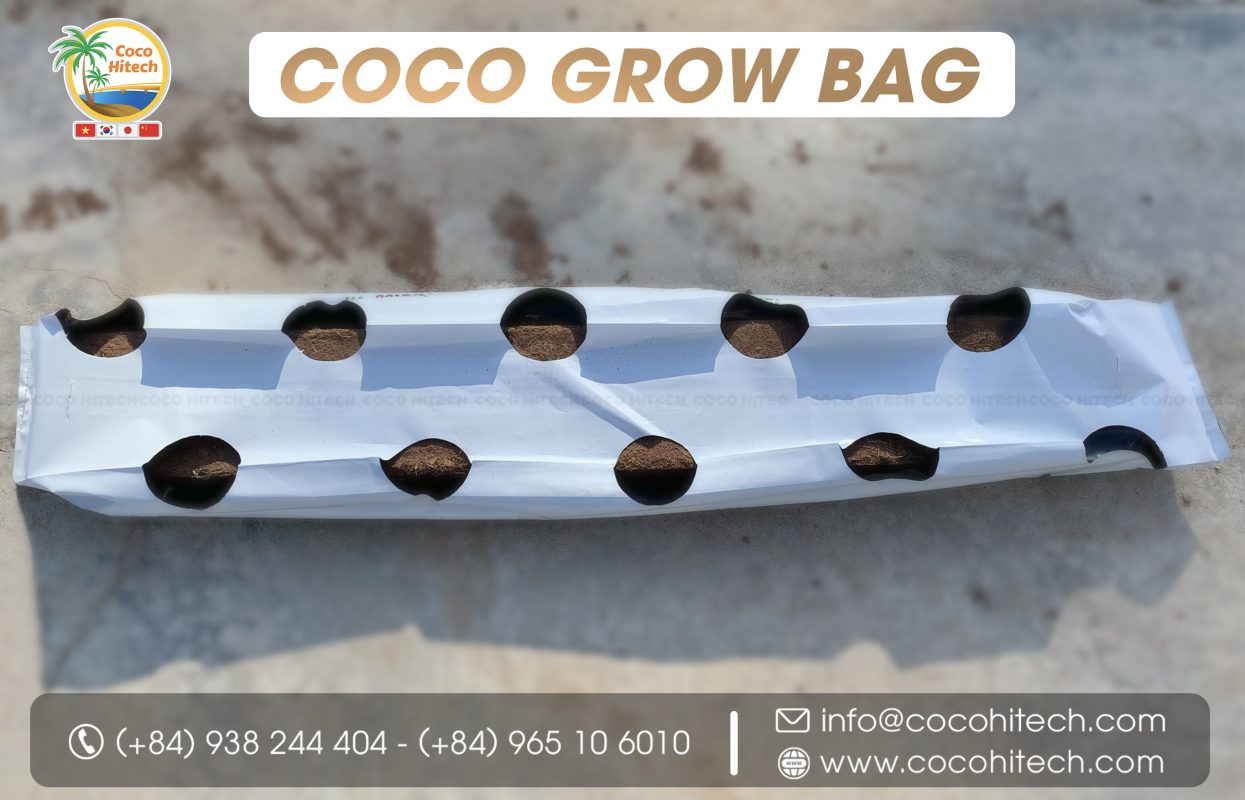 Coco grow bags used for tomato growing      : 30 cm*30cm*12cm
Coco grow bags used for Strawberry growing: 30 cm*30cm*12cm
Coco grow bags used for flower                     :100 cm*20cm*12cm
On other sides, coco grow bags used for vegetable like peppers, zucchini, eggplant, lettuce, spinach, kale, beans, and herbs like basil, parsley, and cilantro..
COCO HITECH is proud to be top factory of coir mattress, coco peat block, coco peat brick, coco peat open top bag coco coir, coco peat slab, coco peat bag … in Vietnam

Coco peat open top

If you want to buy coir products at high quality with competitive price. Kindly contact our dedicated sales team.대표: Mr.Ryan (Vietnam): +84 938244404 (Kakaotalk, Wechat, Whatsapp)

Ms.Lan ( 한국 영업 담당자 ): +84 969273598 | Kakaotalk ID: hoailan98

电话 (阮秀钗) +84 933320776 微信ID:TuTram1008

Ms.Han (日本) : +84 974819071 I Line: cocohitech.info

Ms.Vi (中文)+84397317401 微信ID:NTTV_0608

Amy (English) : +84 965106010 (WhatsApp, Kakao, Line)

Website: https://cocohitech.com/

Website: https://kr.cocohitech.com/

Website: https://cocohitech.jp/