What is coco coir?
During the manufacturing process, variations can be made that slightly affect the size and shape of the end product, tailoring it to specific uses. There are three common ways to purchase coconut coir: coco pith, coco fiber, and coco husked chips.
1.Coco peat or coir pith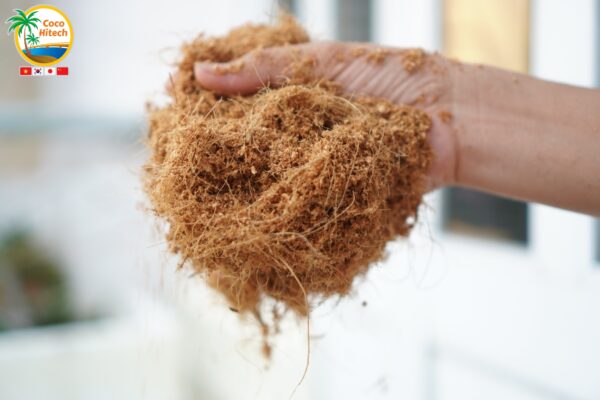 Cocopeat is a natural fibre made out of coconut husks. The extraction of the coconut fibre from husks gives us this by-product called cocopeat. Cocopeat is a 100% natural growing medium. This cocopeat dried in the natural sun, are processed to produce different items namely cocopeat block, cocopeat briquettes, cocopeat disc and so on.. This makes an excellent growing medium for hydrophonics, or container plant growing. Clean coir has natural rooting hormones and anti-fungal properties
Coco peat uses: plant growth, hydroponica, greenhouse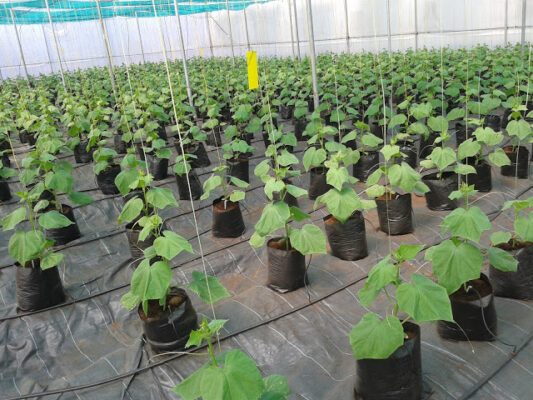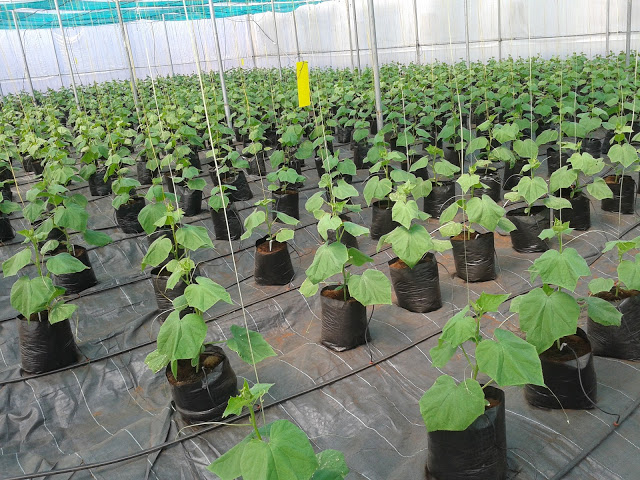 2.Coconut fiber or coir fiber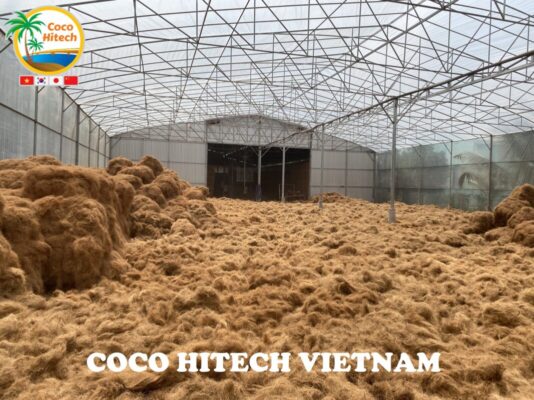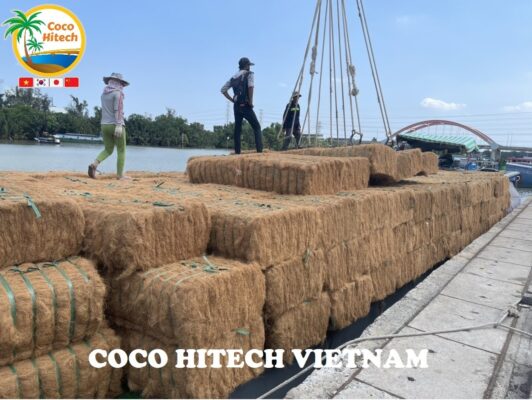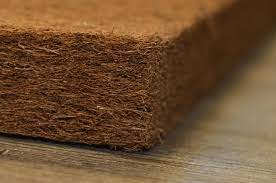 Coir fiber is a natural fiber extracted from the outer husk of coconut and used in products such as floor mats, doormats, brushes and mattresses. Coir is the fibrous material found between the hard, internal shell and the outer coat of a coconut.
Coir fiber uses: manufacturing coir mat, coir net, coir rope, matress …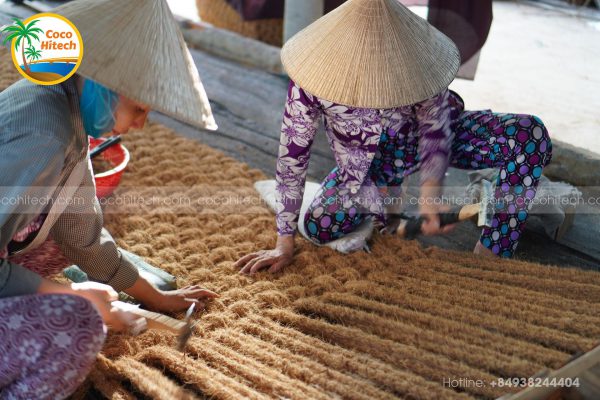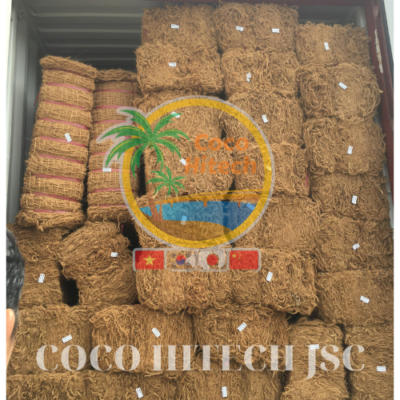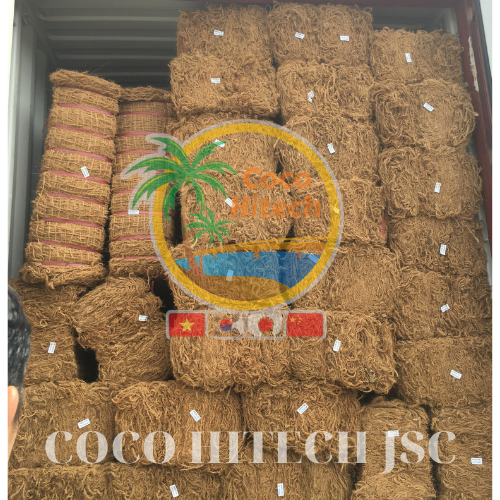 3. Coco husk chips
COCO HUSK CHIPCoco husk chips are produced from the husks at the outer layer of the coconut nut which consists of long fibers and sponge-like pith particles. After being separated from the nut, the coconut husks are cut into small pieces of approximately 0.7 to 1.25 centimeters. Coconut husk chips are natural moist keeper which distributes water evenly and resists excess saturation. It can also prevent insects and harmful fungi, which creates a favorable environment for plants to grow. Due to its unique properties, Coco husk chips  are becoming more popular among orchid growers as an ultimate alternative for bark-based growing medium.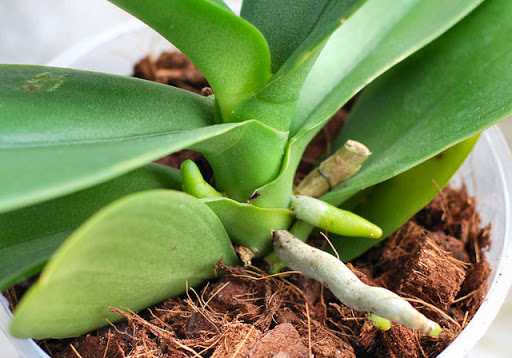 Coco husk chips: orchird farming, coco grow bags
At COCOHITECH, all product are natural and hand-made with all dedicated stafff and skillfull worker. We are proud to be top natural coconut fiber, coir mat, coir ropes, coir nets supplier to Korean, China, Japan, Dubai… . Our mission is to deliver high qualified product with best competitive price that help to enhance  bussiness for our customer. If you have any inquiry, question, request, don't hesitate to contact with us.
Representative:Mr. Ryan ( Vietnam ): +84 938244404
Ms. Lan ( Korean): +84 969 273 598 , kakaotalk id: hoailan98
Ms.Duy (Janpanse) : +84 907 095893 (Line)
Ms. Lien (Chinese): : +84855062356 ; 微信 ID: liantigon284
Website: https://cocohitech.com/
Youtube: https://www.youtube.com/watch?v=yQEFhlpF3Fs&t=2s
Instagram: https://www.instagram.com/cocohitech/?hl=ko
Naver blog: https://blog.naver.com/cocohitech_jsc
Kakao Story: https://story.kakao.com/cocohitechvn
Facebook: https://www.facebook.com/cocohitech