What is Cocopeat ?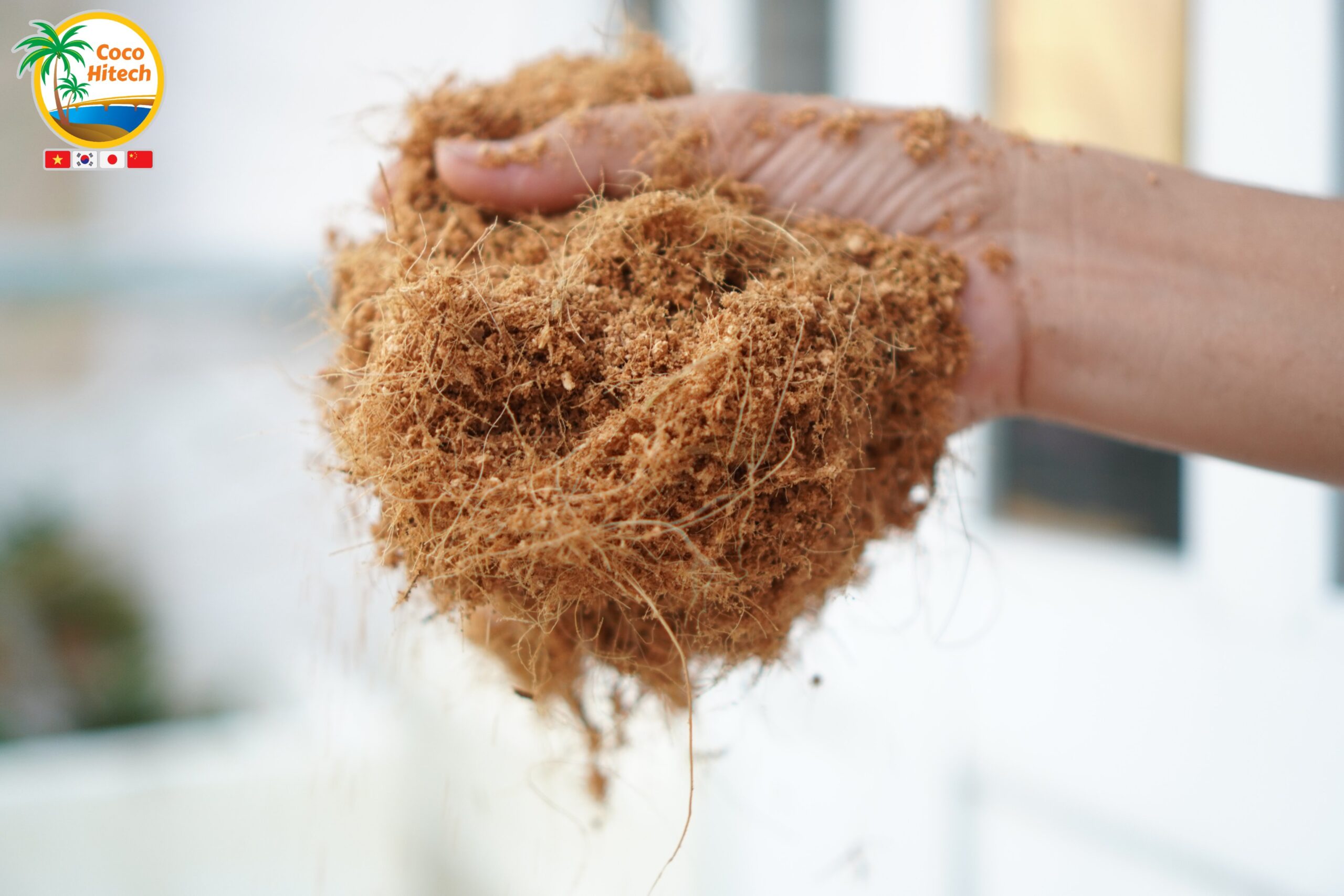 Cocopeat is a natural fibre made out of coconut husks. The extraction of the coconut fibre from husks gives us this by-product called cocopeat. Cocopeat is a 100% natural growing medium. This cocopeat dried in the natural sun, are processed to produce different items namely cocopeat block, cocopeat briquettes, cocopeat disc and so on.. This makes an excellent growing medium for hydrophonics, or container plant growing. Clean coir has natural rooting hormones and anti-fungal properties.
The various Benefits of cocopeat :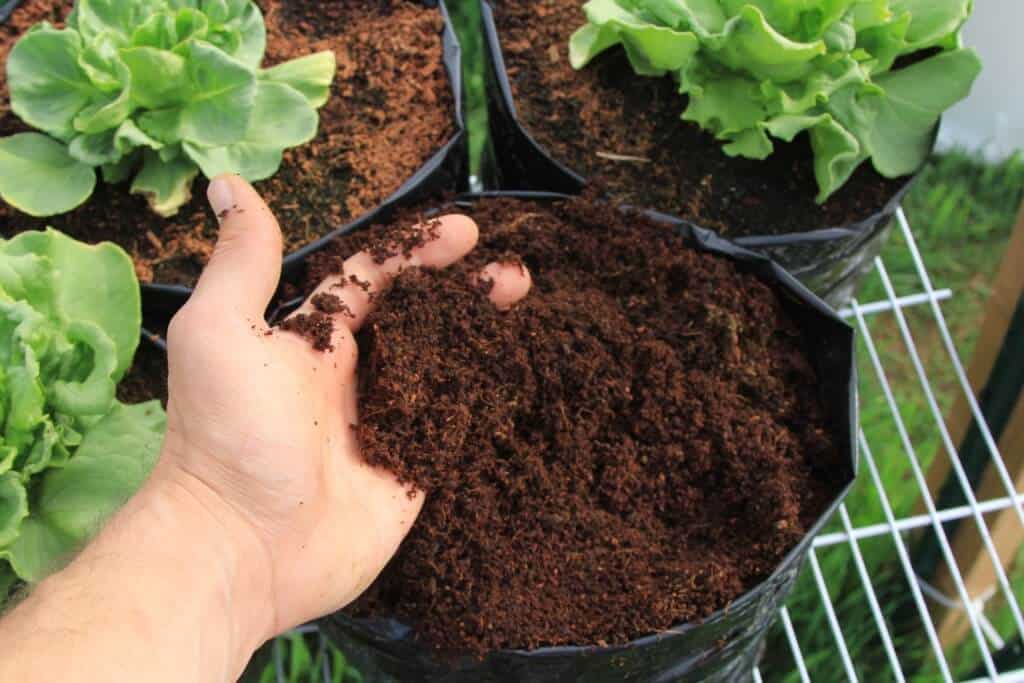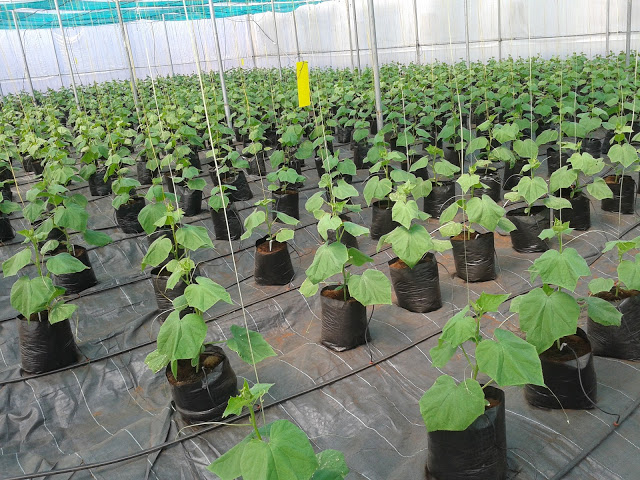 • Cocopeat is light, easy to handle and can even be reused for up to 4 years.
• Cocopeat is perfect soil conditioner, and it can retain moisture up to eight times of its volume. It is entirely organic.
• Coco peat is free of bacterial and fungal spores, so you will not introduce diseases into the garden or greenhouse.
• Easy to hydrate. It decreases water and nutrient usage. Ideal for growing specialty products such as mushrooms and microgreens.
• Coco peat has a pH of between 5.6 and 6.8. Many plants and microbes prefer mildly acidic soil. This pH allows plant roots to easily absorb nutrients.
• Coir improves the overall quality of soil. With repeated applications or in the correct mix rates, soil will become more friable and loose.
• It is resistant to mold and mildew. Prococo products are sterilized during production. Its low salt content limits salt buildup/burning.
• Cocopeat disintegrates slowly. It only begins to break down when it is ten years old, thus providing long-term benefits.
• Cocopeat is available at affordable price for a quality product with an environmentally sustainable future.
COCO HITECH COCO PEAT
– We are the manufacturer of coconut products as coco peat, coco husk, coir mat, coir rope and coir net… As you know, coconut palm products are environmental – friendly matters being extracted coconut husks, and used for agricultural propose and allied industries and used for furniture, decoration, engineering work, gardening, road, soil erosion waste water filter, air filter, cosmetics etc.
Low EC 5 kg coco peat block – super premium coco peat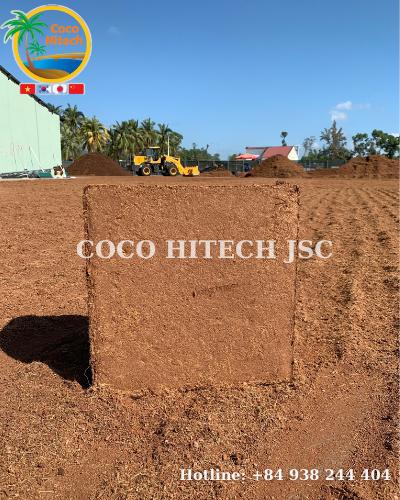 | | |
| --- | --- |
| Weight | : 5 kgs/block (tolerance 3%) |
| Size of block | : 30 x 30 x 10- 12cm |
| Moisture | : < 15% |
| Impurity | : < 3% |
| EC | : 0.5 mS/cm |
| pH | : 5-7 |
| Mixing ratio | : 70% coco peat/ 30 % coco fiber |
| Compress ratio | : 5/1 |
| Expandation | : 1 Blocks will expandable up to 70 liters (not lower than) |
| Packing | : 22 pallet/ 22 tons/ cont 40 feet |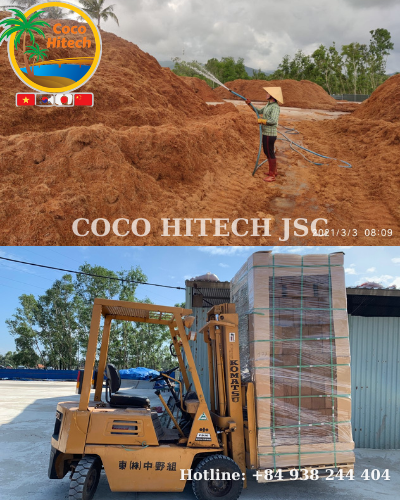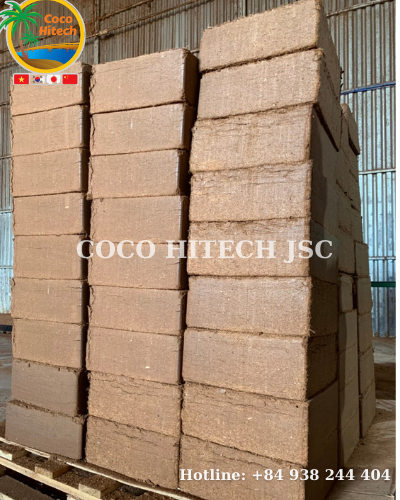 For any inquiry or question, kindly let us know via our sales team:
Representative: Mr. Ryan ( Vietnam ): +84 938244404
Ms. Lan ( Sales department ): +84 969 273 598 , kakaotalk id: hoailan98
Ms.Duy (Janpanse) : +84 907 095893 (Line)
Ms. Lien (Chinese)+84855062356 ; 微信 ID: liantigon284
Website: https://cocohitech.com/
Youtube: https://www.youtube.com/watch?v=yQEFhlpF3Fs&t=2s
Instagram: https://www.instagram.com/cocohitech/?hl=ko
Naver blog: https://blog.naver.com/cocohitech_jsc
Kakao Story: https://story.kakao.com/cocohitechvn
Facebook: https://www.facebook.com/cocohitech