What is Coco Peat?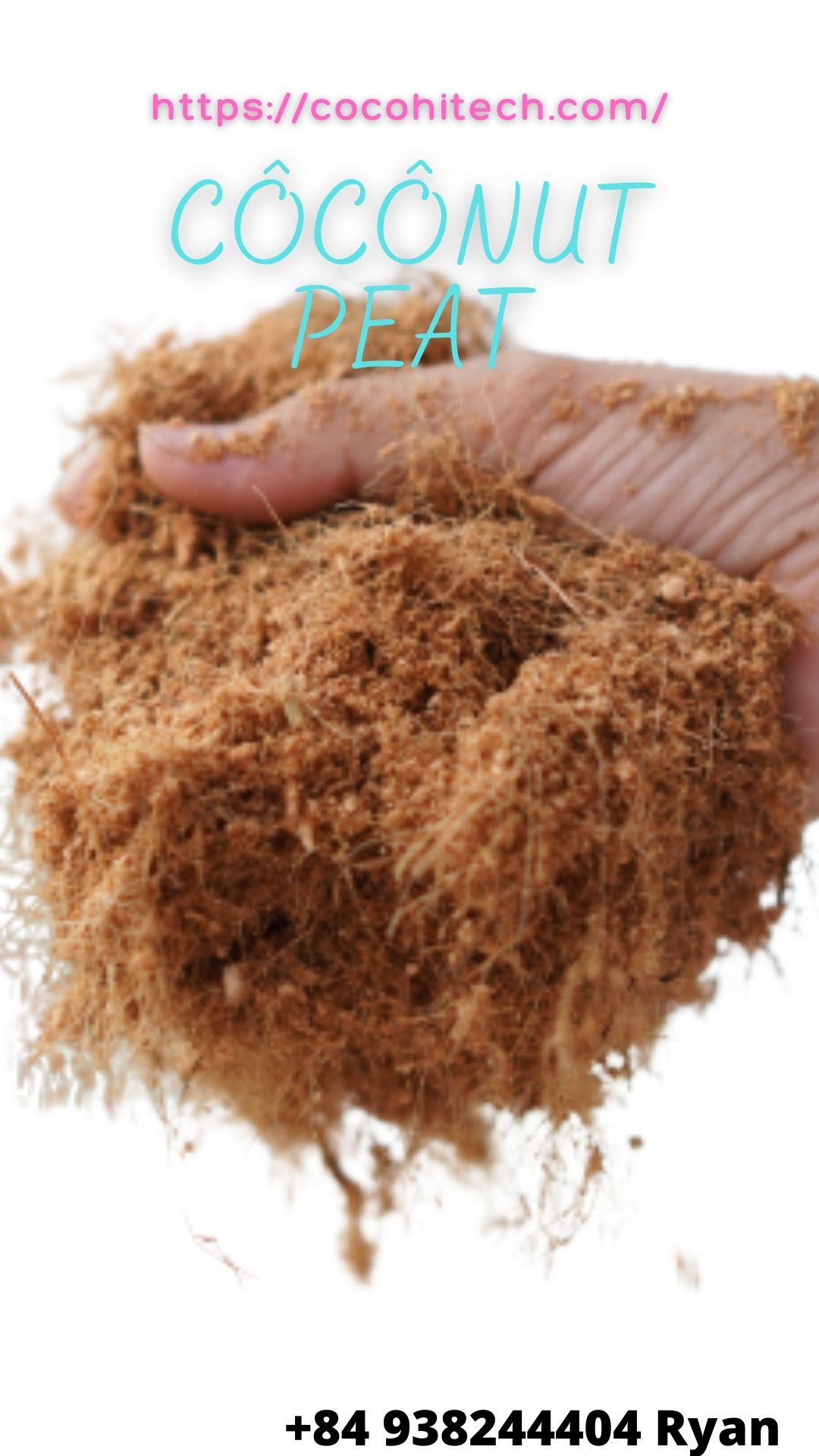 Coco peat is also known as coir pith, coir fibre pith, coir dust, or simply coir, is made from coconut husks, which are by products of other industries that use coconuts.
Coir waste from coir fiber industries is washed, heat-treated, screened and graded before being processed into coco peat products of various granularity and denseness, which are then used for horticultural and agricultural applications and as industrial absorbent. A single kilogram of coco peat block will expand to 7-14 litres of moist coco peat.
Coco peat block specification
| | |
| --- | --- |
| Weight | : 5 kgs/block |
| Size of block | : 30 x 30 x 12 cm |
| Moisture | : 15% min |
| Impurity | : 5% max |
| EC | : 0.1-0.5 mS/cm |
| pH | : 5-7 |
| Sifted by mesh | : 5 mm |
| Compress ratio | : 5/1 |
| Packing | : 200 block/pallet, 22 pallet/container 40 HC |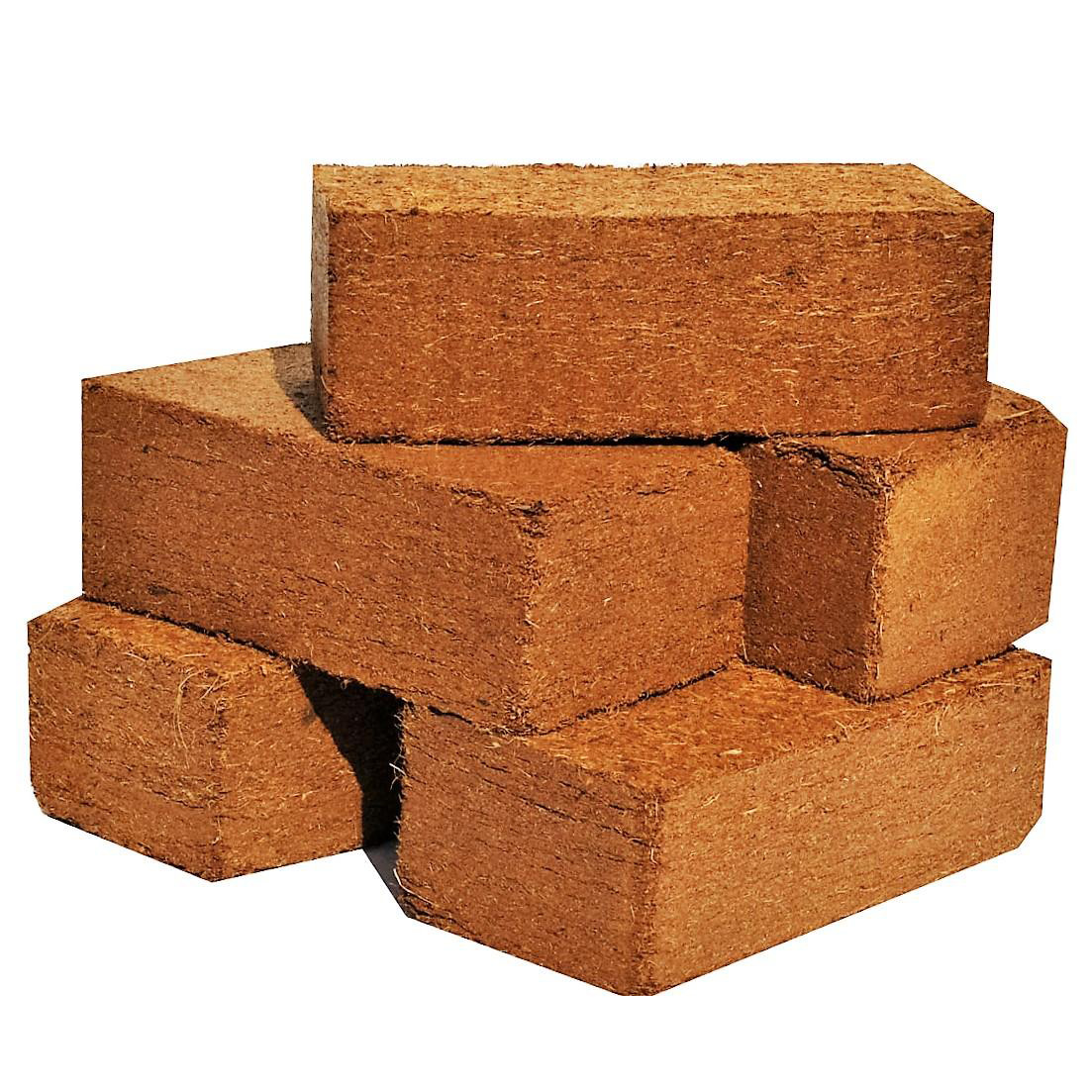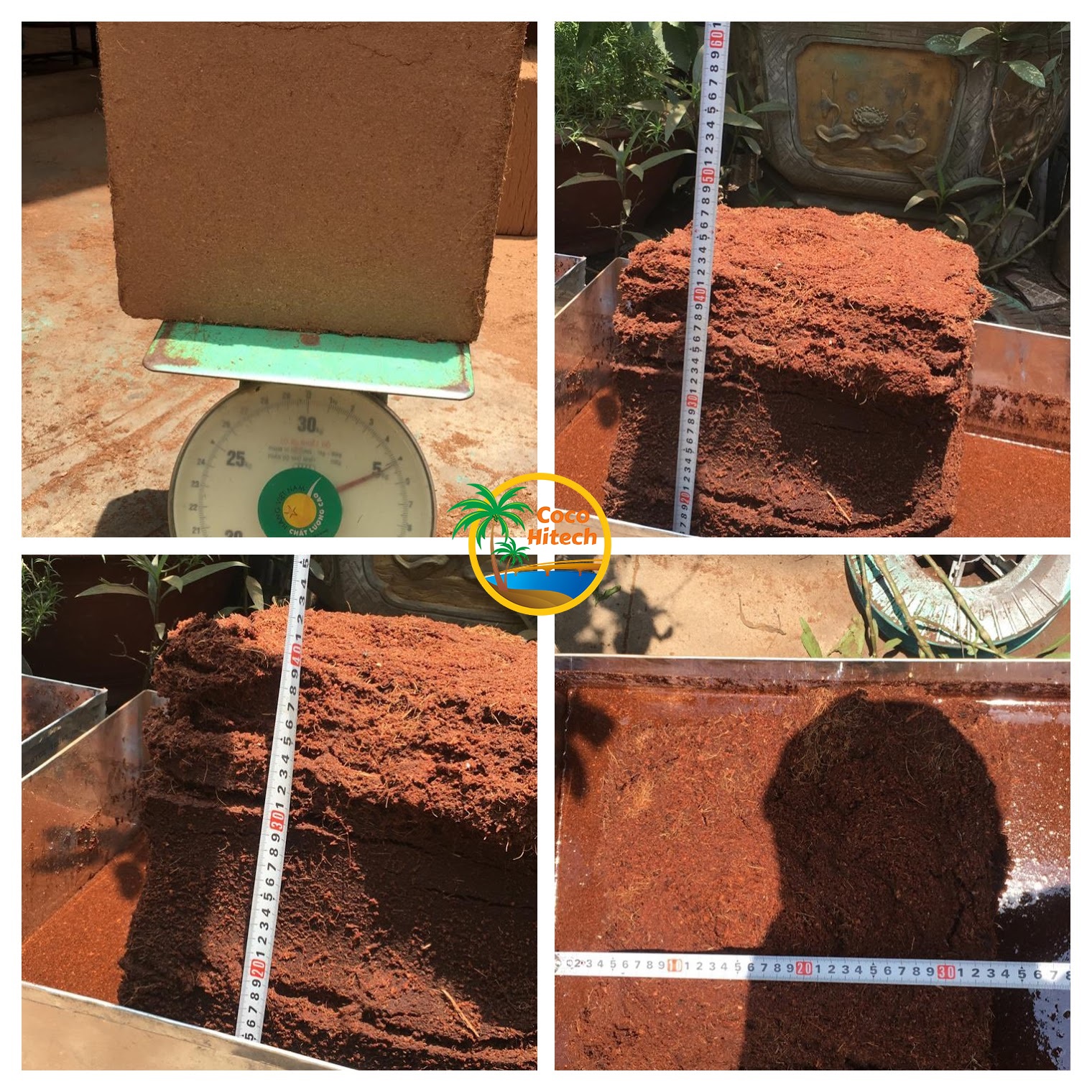 What coco peat use for?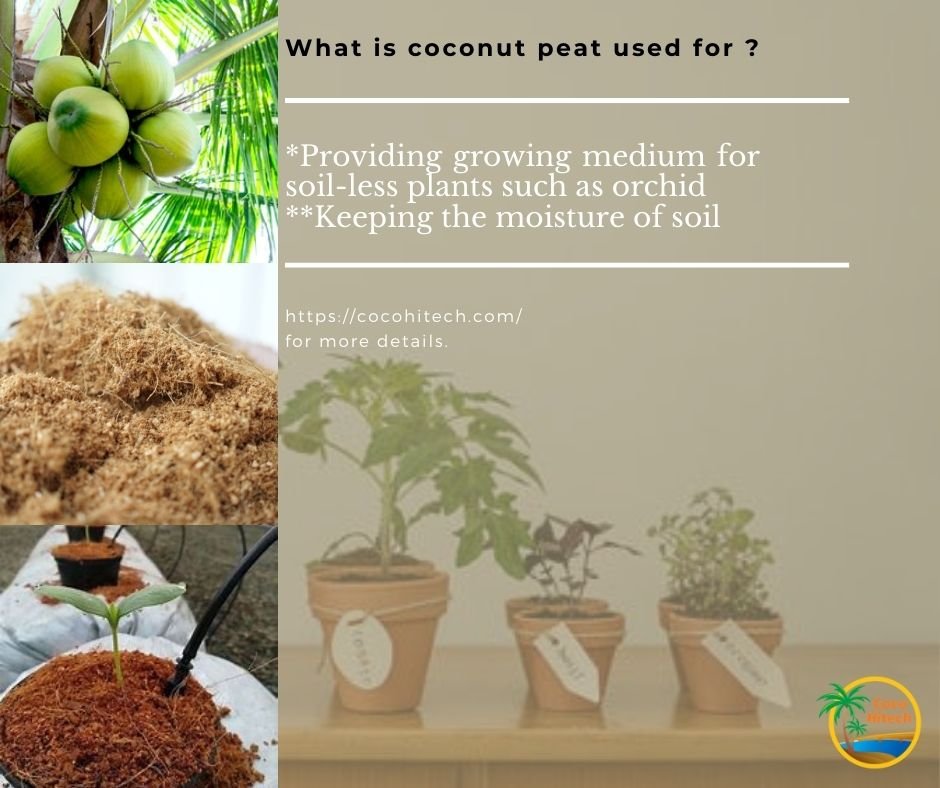 Coco peat is use as a substitute for peat, because it is free of bacteria and most fungal spores, and is sustainably produced without the environmental damage caused by peat mining.
Coco peat is use to mix with sand, compost and fertilizer to make good quality potting soil.
Coco peat generally has an acidity in the range of pH – 5.5 to 6.5. It is a little on the acidic side for some plants, but many popular plants can tolerate this pH range.
Coco peat is use as substrate for growing mushrooms, which thrive on the cellulose.

Coco peat has high cellulose and lignin content.

Coco peat can be re-used up to three times with little loss of yield. Coco peat from diseased plants should not be re-used.
Advantages of using coco peat
Coco peat is light, easy to handle and can even be re used for upto four years.
The physical and biochemical properties of cocopeat makes it resistant to bacterial and fungal growth.
It has pH of 5.2 to 6.8 which is neutral to slightly acidic. This makes it great to be mixed with alkaline garden soil.
Coco peat can store and release nutrients to plants for extended periods of time.
It has great oxygenation properties which are important for healthy root development.
Coco peat is perfect soil conditioner, and it can retain moisture upto eight times of its volume.
Coco peat is uniform in texture, and easy to handle. Unlike soil, it does not from any mud
Coco peat can be reused for upto 5 years after
Coco Hitech cocopeat for export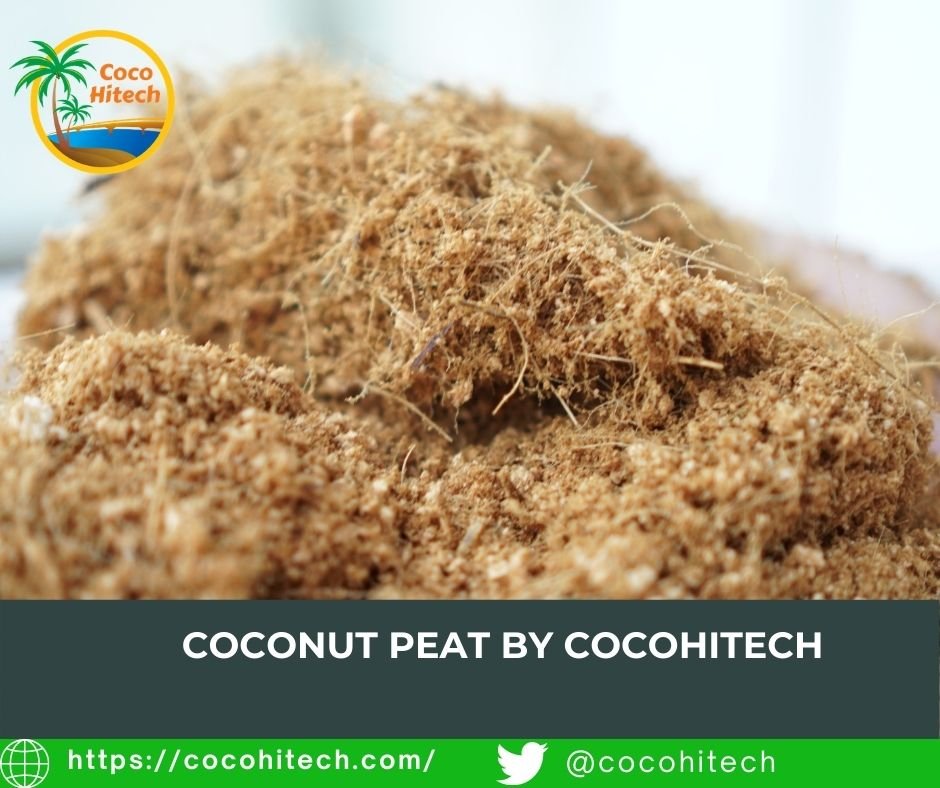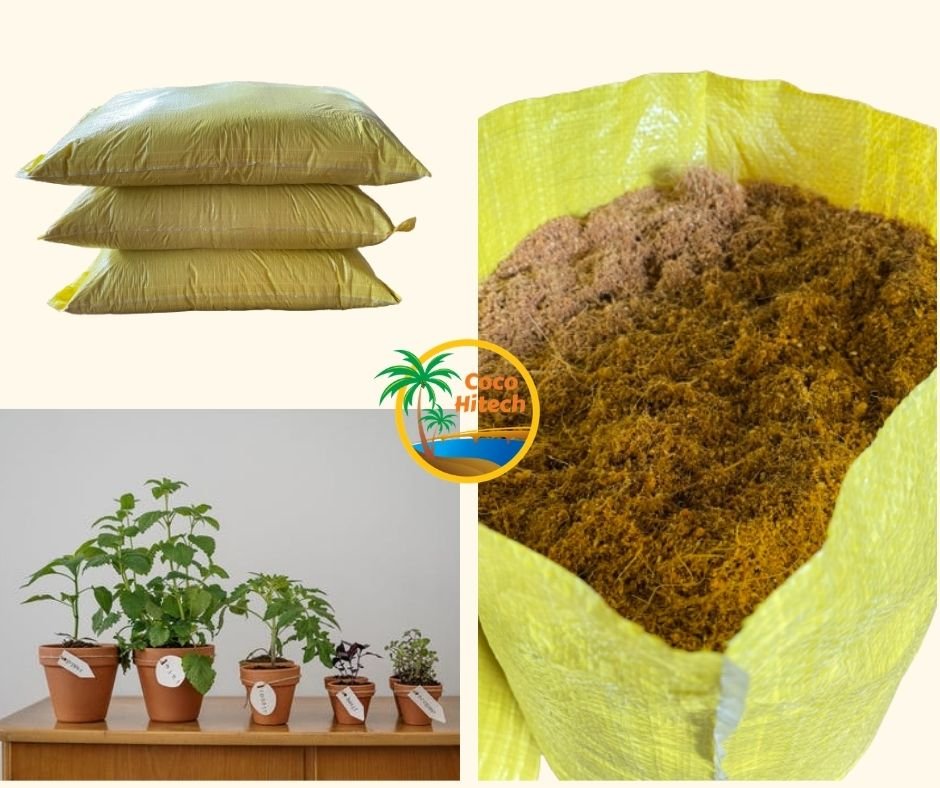 COCO HITECH JSC is manufacturer of Coconut products so we are confident to supply and control top qualified coco peat in our hand. We have a 25.000 m2 factory with 30 skilled workers that lead us able to deliver hundred tons of coco peat monthly. If you want to find the best qualified coco peat, young coconut, dried coconut, semi husked coconut or coconut products such as coir fiber, coir mat, coir net, … COCO HITECH JSC is the best choice for you. We always welcome your inquiries about our company and our products.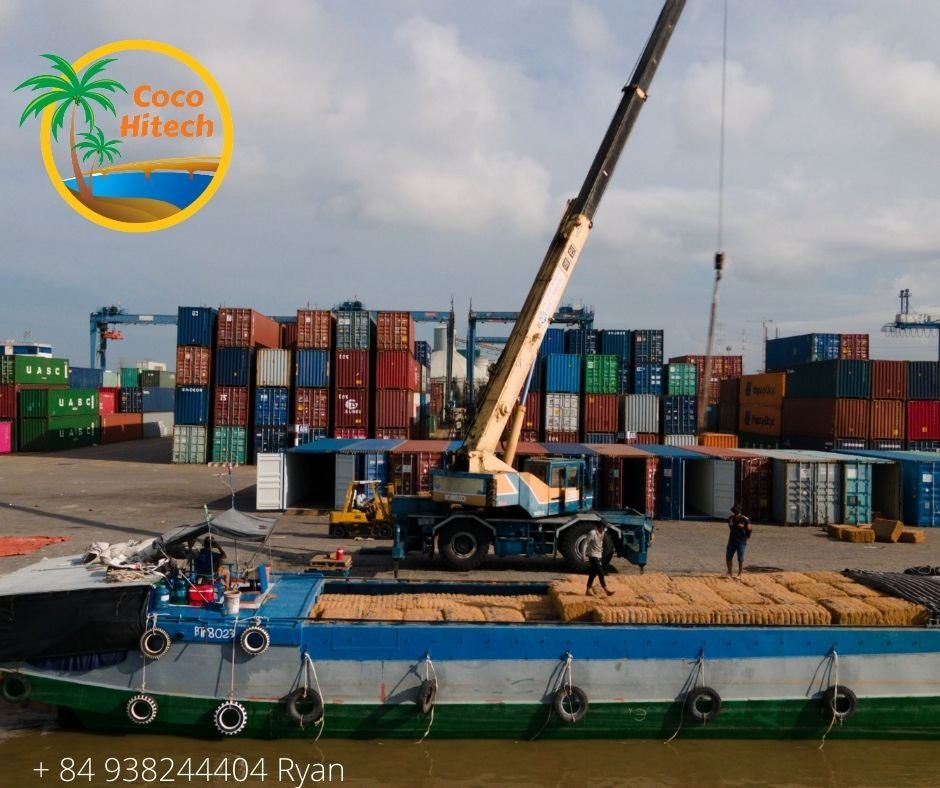 If you are interested in products made from coconut, please contact us for more information:
Representative: Mr. Ryan ( Vietnam ): +84 938244404
Miss Lan ( Sales department ): +84 969 273 598
Website: https://cocohitech.com/
Youtube: https://www.youtube.com/watch?v=yQEFhlpF3Fs&t=2s
Instagram: https://www.instagram.com/cocohitech/?hl=ko
Naver blog: https://blog.naver.com/cocohitech_jsc
Kakao Story: https://story.kakao.com/cocohitechvn
Facebook: https://www.facebook.com/cocohitech