COCONUT FIBER is a natural fiber extracted from the outer husk of coconut and used for producing such as floor mats, doormats, outdoor coir mat, coir net, coir brushes and mattresses.
Nowadays, coconut fiber is getting more popular by using it as biogradable in many industry and for gardenning all over the world. That's why a high volume of Vietnam coconut fiber are exported every day.
How to distinguish a good coconut fiber? Let's see below characteristic:
COCONUT FIBER SPECIFICATION:

COCONUT FIBER
| | |
| --- | --- |
| Fiber length: | 5-20 cm |
| Impurities: | 3% max |
| Dust: | 3% max ` |
| Moisture: | 18% (±3%) |
| Packing: | 180 bales/ 40′ FCL |
2. COCONUT FIBER EXPORTED IN MARCH, 2022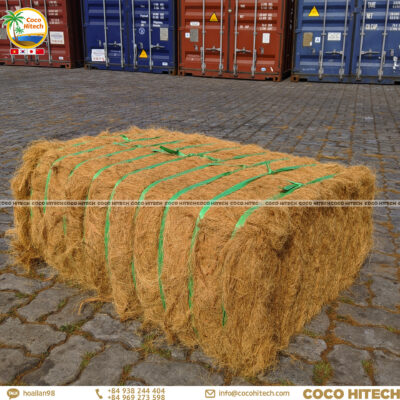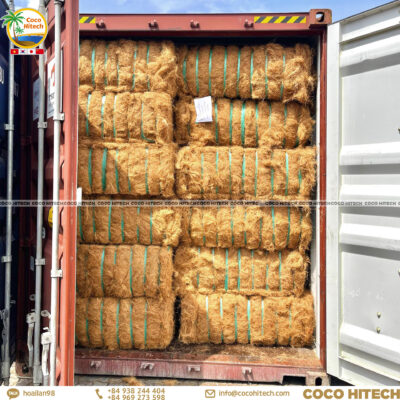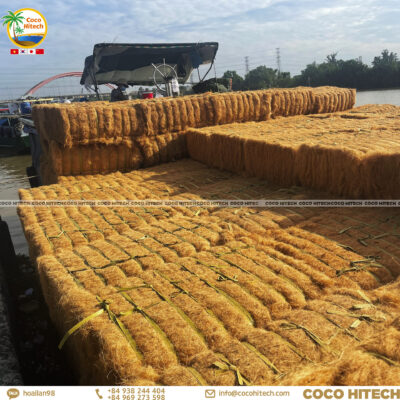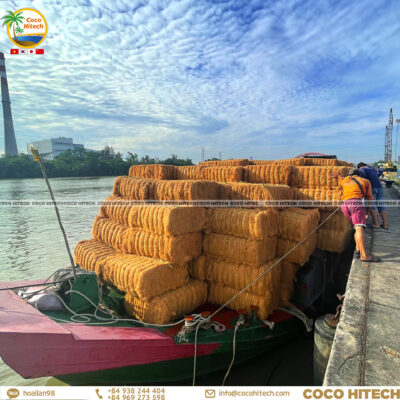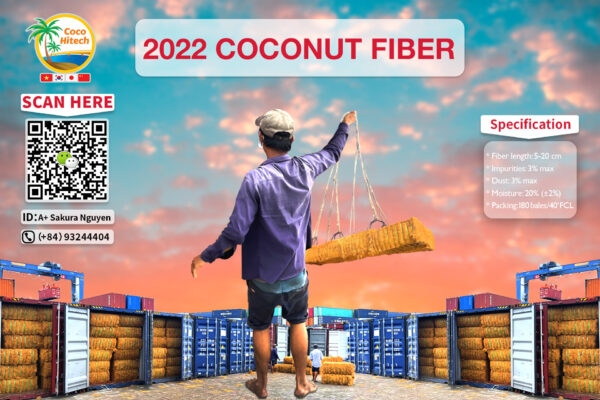 Coconut fiber exported to China, Korean in March, 2022: 70 container – 100 containers by COCO HITECH team.
If you search coir net Vietnam, you will find COCO HITECH everywhere in google, facebook, instagram, tiktok. At COCO HITECH, we always try to deliver the best quality coir net made by our skillfull worker.
If you want to buy coir products at high quality with competitive price. Kindly contact our dedicated sales team.
대표: Mr.Ryan (Vietnam): +84 938244404 (Kakaotalk, Wechat, Whatsapp)
Ms.Lan ( 한국 영업 담당자 ): +84 969273598 | Kakaotalk ID: hoailan98
电话 (阮秀钗) +84 933320776 微信ID:TuTram1008
Ms.Vi (中文):+84397317401 微信ID:NTTV_0608
Ms. Lien(中文) : +84855062356 ; 微信 ID: liantigon284
日本 : +84 965106010 (Line)
Website: https://cocohitech.com/
Website: https://kr.cocohitech.com/
Website: https://cocohitech.jp/