In the world where environment problems are getting more and more serious, the demand for a biodegradable material for a sustainable life is being paid attention to. Soil erosion control coir mat is a great solution for soil erosion and pollution problems which are destroying the natural cover of the Earth. With the use of coir mat, land and soil are absolutely protected and prevented from being washed by rainfall. In this article, we will introduce to you about soil erosion control coir mat of Vietnam and how to buy these coir mats for trading purpose.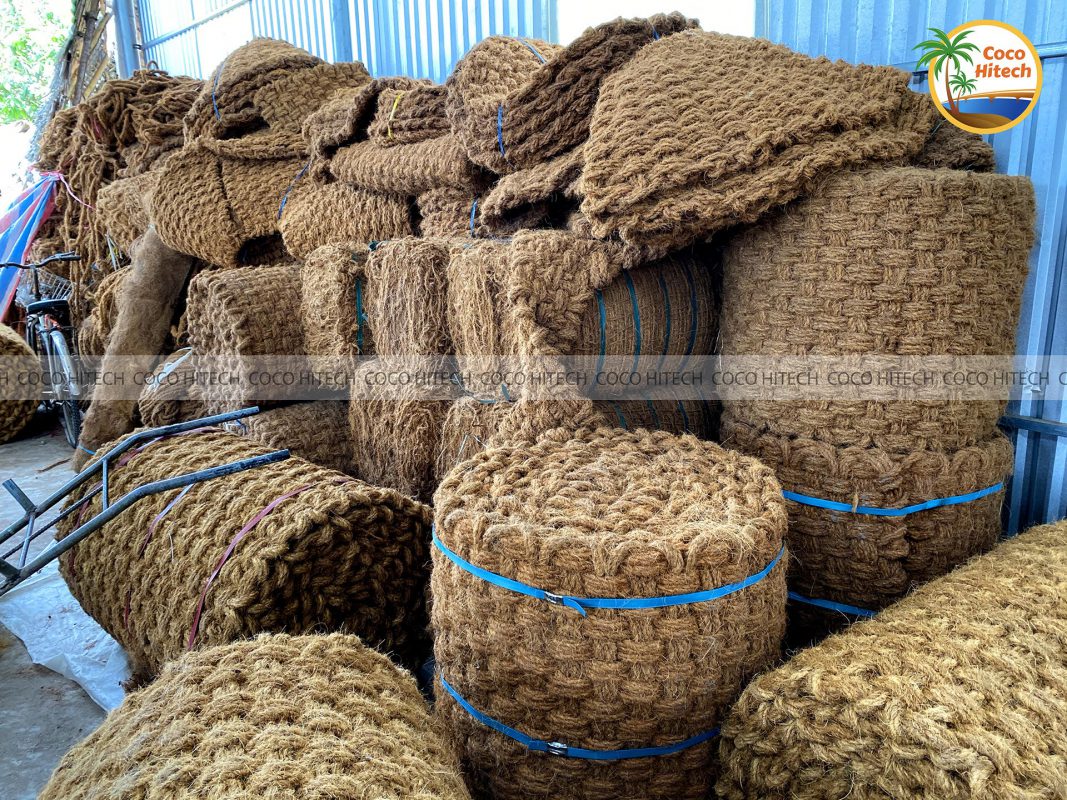 Vietnam soil erosion control coir mat
Soil erosion control coir mat has already been a familiar product in many countries such as Korea, Japan, Australia,…etc. The main function of this coir mat is to protect the soil and maintain the nutrition inside landscape for the growth of plants. Unpaved roads are where coir mats are used most commonly. To preserve the natural condition of land, roads or walking path in many big cities are no longer paved by cement but covered by eco-friendly coir mats. With the natural yellow color of coconut fiber, coir mats have adorned several streets and parks without harming the condition of land. Coir mat is a great alternative for cement because of its biodegradability and inexpensive price.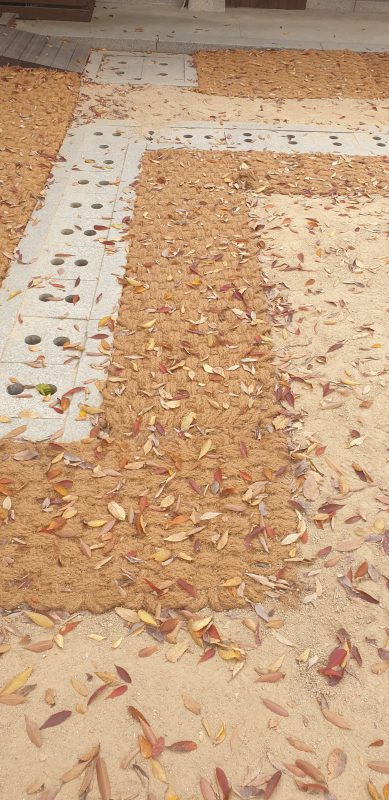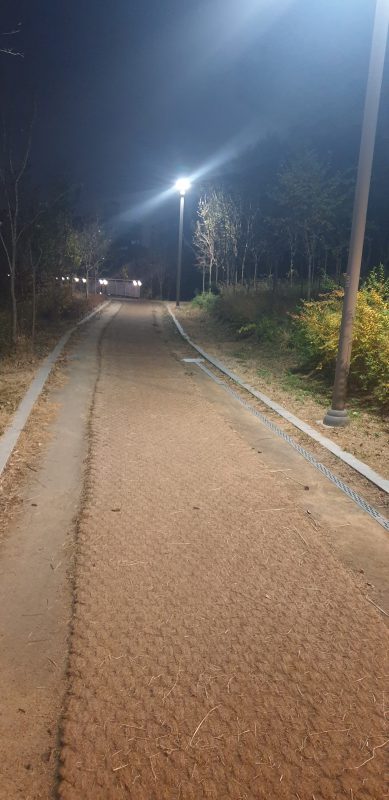 Vietnam is the country that produces the largest number of coir mats for export in the world. In many Southern regions in which weather and soil are favorable to the growth of coconut trees, the local people have considered using the wasted coconut husks to produce environmental-friendly products a long time ago. They extract fiber from coconut husks and create a variety of products such as coir mat, coir rope, coir net, eco log, coil felt, coir mulch mat, coconut flower pot,…etc. Coir mat is the most popular product made from coir fiber in Vietnam. Each month, there are approximately 80 containers of coir mats are being exported from Vietnam to all over the world.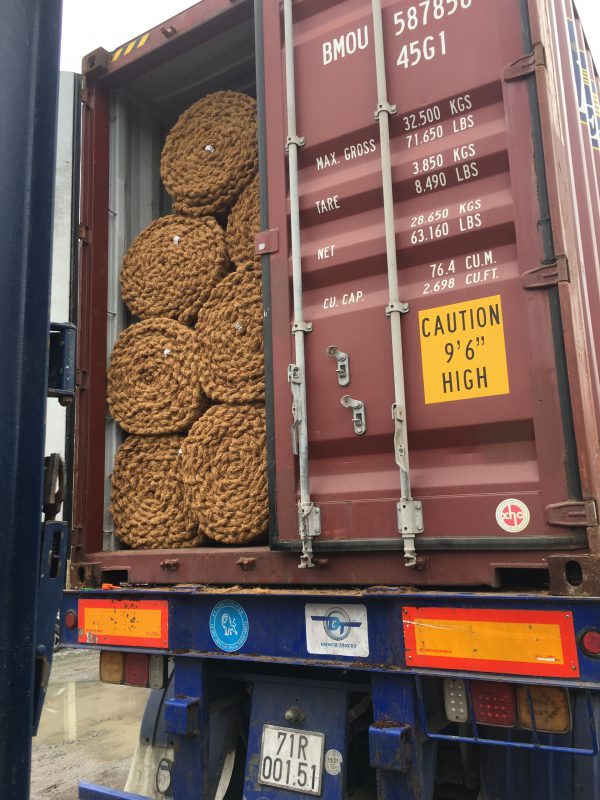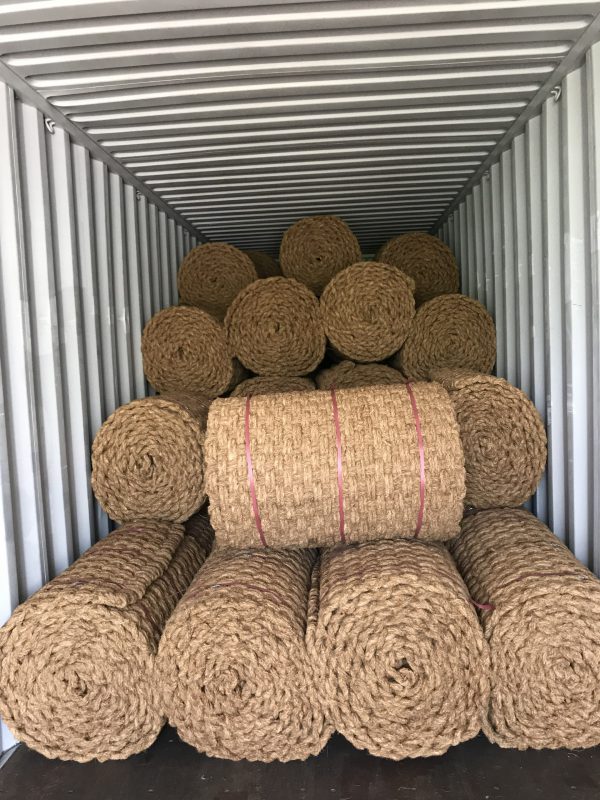 How to buy Vietnamese coir mat
There are many coir mat manufacturing companies in the Southern Vietnam. If you search the keyword "Vietnam coir mat" or "Vietnam soil erosion control coir mat" on the google engine, you can find the website of Coco Hitech which is a company producing and exporting high quality coir mats to Asia and Europe markets. You can directly contact our sale department for quick and friendly consult. Or you can find this product on Alibaba where there are several coir mat trading companies are located. Coco Hitech also has an Alibaba account which receives hundreds of inquiries every month.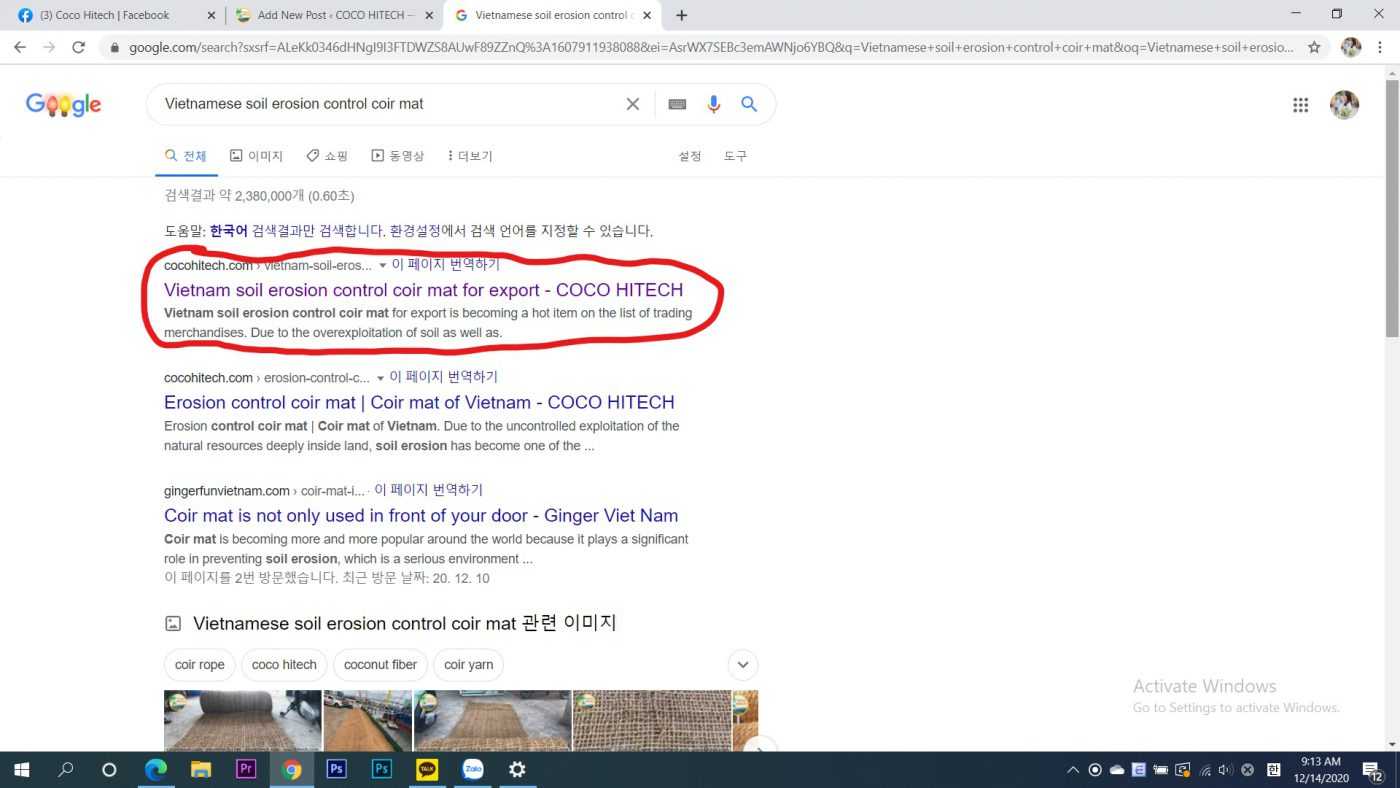 Why you need to find Vietnamese coir mat in Coco Hitech
Coco Hitech's mission is to bring our business partners coir mats of the best quality with reasonable price. With large factory and modern facilities, Coco Hitech is investing all of our resources to the production of high quality coir mats.
Each coir mat produced in Coco Hitech JSC is made by the hands of skillful workers who have more than 10 years experiences in making coir mat. That is the reason why our coir mats can satisfy even hard-going Korean customers.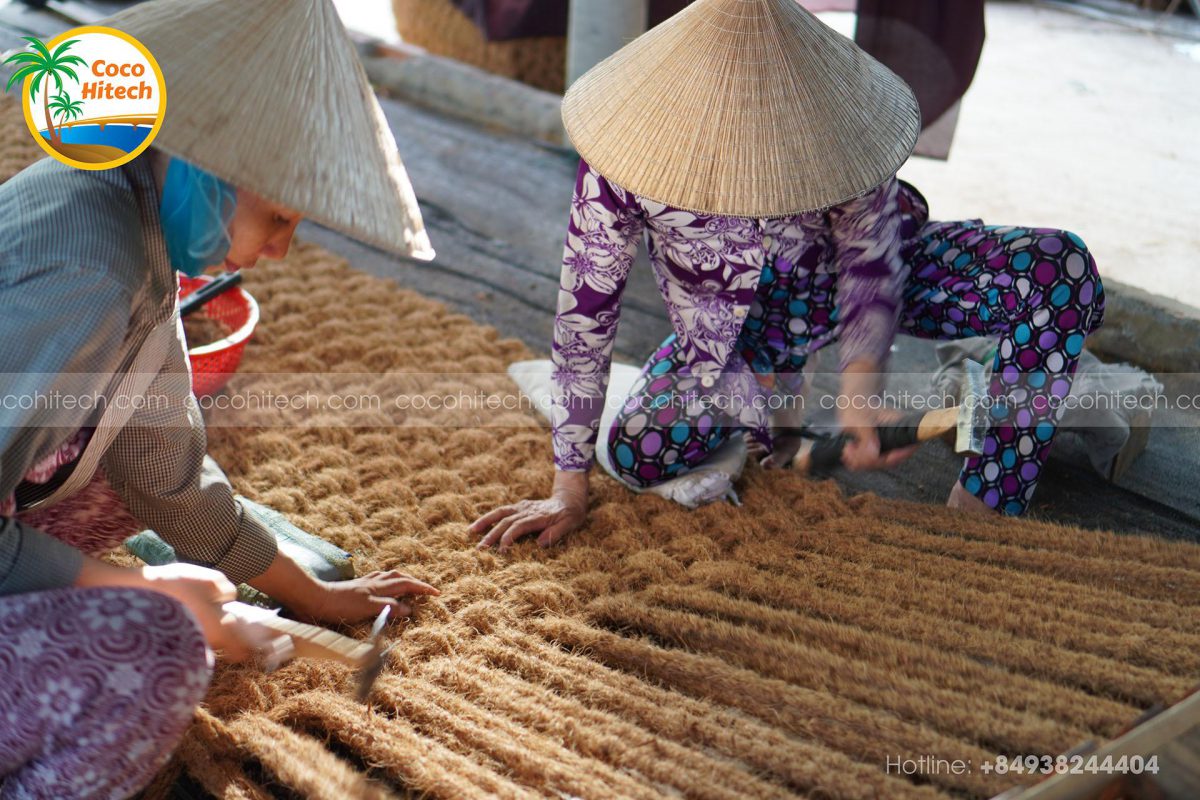 Besides, with the view to provide coir mats with the best price, Coco Hitech JSC is trying our best to maximize the efficiency of the manufacturing system as well as cutting unnecessary cost in order to minimize the price for our partners' best profit.
If you are interested in our coir mat, please contact us through the number below:
Representative: Mr. Ryan ( Vietnam ): +84 938244404
Miss Lan ( Sales department ): +84 969 273 598